Generators in Fort Smith, AR – Call OnGuard/AC Electric

OnGuard Generators understands your needs when it comes to generators in Fort Smith, AR. Obvious causes of power failure include short circuits, brownouts, natural causes and damaged utility poles. Utility poles are frequently damaged due to traffic accidents. Having a generator keeps things running and keeps you safe during time of emergencies. We believe that choosing the right people to install your generator is one of the most important steps in your generator investment.
Why You Should Seriously Consider a Power Generator in Fort Smith, AR
Productivity suffers when computers and machinery don't work because the electricity is cut off. Security and surveillance resources can be temporarily knocked down as a result of power failure which could prompt increased crime rates. Televisions don't work without power. We have lightweight and compact models that you can bring during your travels.

Safe and Dependable Residential and Commercial Generator Installation in Fort Smith, AR

OnGuard Generators focuses solely on generator installation. Some important factors to consider when having a generator installed include run time, durability, noise levels and fuel efficiency among many others. We offer the widest selection of power generators whether for residential or commercial use. Our teams of experts are highly skilled, equipped and licensed by the state of AR to install both commercial and residential generators.

Affordable Generator Installation in Fort Smith, AR

You can always consult OnGuard Generators to understand the specific needs for your backup power solution. If you need a backup generator for your home or business let the experts at OnGuard Generators give you a complimentary quotation. We send a factory trained generator technician to perform an initial on site assessment of your property.

Contact us Today in Fort Smith, AR

Call us now for a cost-free quotation for a house generator or industrial generator. Contact us now for an absolutely free quotation be it an industrial generator or a house generator. Here at OnGuard Generators, we understand that your needs are unique, and that the power needs for each home vary. Here at OnGuard Generators , our ultimate goal is to provide top comfort for you and your family. We visit your home, discuss with you your requirements and outline our recommendations.

Not All Companies Offer Free Whole House Generator Quotations in Fort Smith, AR

Unlike most of our competitors, we are willing to show up on site just to give you a free quotation for generator installation. Our accurate estimates will give you a peace of mind if you are on a tight budget and want no surprises later on. An accurate estimate gives you peace of mind that you will know what a new generator will cost with no surprises later on. We take pride in the quality of our technicians and their friendly, helpful attitude towards giving you the best service at a fair price. We promise you a stress free service, but we will never leave you out of the process entirely.

Call Us Now for an Accurate Estimate and On-Site Visit

You decide whether you need standby generators that provide whole house power or essential circuit power only, which really depends on your needs and budget. We have a lot to offer if you choose OnGuard Generators as your backup power partner. OnGuard Generators is responsible for passing all Fort Smith inspections. The best way to get an accurate quotation is to have one of our technicians come to your site. If you want the security and peace of mind that comes with owning a reliable, high quality electrical generator, call OnGuard Generators.

Learn How to Save Money on Generator Installation in Fort Smith, AR
OnGuard Generators is a full service sales, installation, service generator dealer servicing the greater part of Fort Smith, AR. We only install the best products from the top manufacturers of power generators in the country. We only install high-quality and durable products from leading manufacturers of power generators countrywide. Get in touch with us today so we can discuss your needs and get started with your project.
Standby Whole House Generators for Fort Smith, AR and surrounding areas
Do you need emergency standby power throughout your home?
Or do you want a pre-wired system that gives you power for just the essential circuits until utility power is back online?
Our services:
We Can Help
Your safety is our #1 concern
We specialize in generator sales, installation and service of all generator brands including Generac, Kohler, Briggs & Stratton, Cummins Onan, Honeywell, General Electric, Guardian and Eaton.
You can count on us to help you select the right generator for your home and your particular needs
We are local and are ready to provide our full services throughout Arkansas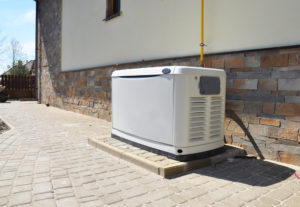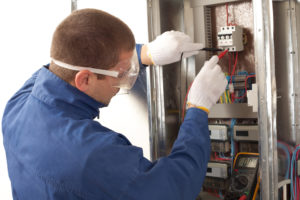 CONTACT US TODAY AT 800-400-9518 TO GET A FREE ESTIMATE OR TO REQUEST SERVICE
<
OnGuard Generators
72903, 72904, 72901, 72908, 72916, 72923, 72941, 72905, 72919, 72902, 72906, 72913, 72914, 72917, 72918

Fort Smith, AR 72903

If you are considering a backup home generator for your Chicago area home, then give us a call today. We can walk you through the process as well as do an in home assessment to help you select the right size generator for your home size and family needs. The visit is free, so give us a call today at 800-400-9518 to find out more about protecting your family and your belongings with a whole house generator.