Generators in Jonesboro, AR – Call OnGuard AC Electric

At OnGuard Generators, we are aware that there is an increased need for generators in Jonesboro, AR arising from power outages. A poorly installed system will cost you more money, but aside from that, it poses safety concerns for your family. It is vital to know about the possible causes of power outage in order to better protect our businesses as well as ourselves from its devastating effects. Electricity often goes out due to human error. Having a generator keeps things running and keeps you safe during time of emergencies.
Why Opt for a Power Generator in Jonesboro, AR
We have lightweight and compact models that you can bring during your travels. Most suburban and urban locations are highly dependent on uninterrupted power supply. Homes and businesses are vulnerable to security breaches when there is no power. Refrigerators and freezers shut down and a lot of food and medicine spoil when power goes out. OnGuard Generators can also provide portable generators ideal for camping or RVing.

Safe and Dependable Residential and Commercial Generator Installation in Jonesboro, AR

Both residential and commercial generator installation requires skilled and experienced personnel during installation to ensure your electrical generator provides years of protection for your household and business. Our teams of experts are highly skilled, equipped and licensed by the state of AR to install both commercial and residential generators. Some important factors to consider when having a generator installed include run time, durability, noise levels and fuel efficiency among many others. OnGuard Generators focuses solely on generator installation.

Schedule an On-Site Assessment in Jonesboro, AR Today
We can help you decide which circuits you want to power up during an electrical outage during the assessment. We'll help you find out what you need and how much it will cost no strings attached. We take you a step at a time through the entire generator selection process. Adhering to our Jonesboro, AR regulations and using our years of experience we'll discuss the various placement options for your generator based upon your property and specific situation.

Free Whole House Generator Quotations in Jonesboro, AR

Let OnGuard Generators ensure you are never in the dark by installing only the best electrical generator that will manage your residence's emergency power needs with a customizable system and low cost. OnGuard Generators is always innovating to meet customer needs. Our office is close by and we service the entire [city, state] area. You may need a house generator with just enough power for your furnace and a few lights, or you may want to make sure that all appliances are running in case of a power outage, including your television and computer. If you're planning for the next power failure or have suffered from power outages in the past, we've got you covered.

Why Choose OnGuard Generators for Your Backup Generator Needs?
Unlike most of our competitors, we are willing to show up on site just to give you a free quotation for generator installation. Unlike most companies, we go an extra mile and deploy a team of experienced professionals on site to access your property and give you a free quotation for generator installation. We will keep you in the loop regarding the progress of your project because we value open communication.

Book an On-site Assessment in Jonesboro, AR Today

Call us and get your free complimentary quotation or inquire more about our services and products. We look at your electrical panel and proposed generator location and make sure they are the most efficient solution for your needs. Power outages can happen any time. For home owners, outages are just plain annoying, but for businesses, it can mean thousands of dollars lost in sales. OnGuard Generators is responsible for passing all Jonesboro inspections.

Contact us today for a Free Estimate!
We have installed generators in homes of all sizes as well as medical facilities, restaurants, office buildings, industrial warehouses, food stores and municipal facilities. You won't have to worry about off brands and knock-offs that are not good quality. As the leading installer and distributor of electrical generators, we select only the best local generator installation experts that are suitable for the job. Get in touch with us today so we can discuss your needs and get started with your project.
Standby Whole House Generators for Jonesboro, AR and surrounding areas
Do you need emergency standby power throughout your home?
Or do you want a pre-wired system that gives you power for just the essential circuits until utility power is back online?
Our services:
We Can Help
Your safety is our #1 concern
We specialize in generator sales, installation and service of all generator brands including Generac, Kohler, Briggs & Stratton, Cummins Onan, Honeywell, General Electric, Guardian and Eaton.
You can count on us to help you select the right generator for your home and your particular needs
We are local and are ready to provide our full services throughout Arkansas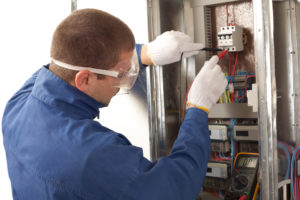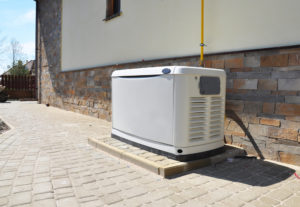 CONTACT US TODAY AT 800-400-9518 TO GET A FREE ESTIMATE OR TO REQUEST SERVICE
OnGuard Generators
72401, 72404, 72416, 72411, 72467, 72402, 72403

Jonesboro, AR 72401

If you are considering a backup home generator for your Chicago area home, then give us a call today. We can walk you through the process as well as do an in home assessment to help you select the right size generator for your home size and family needs. The visit is free, so give us a call today at 800-400-9518 to find out more about protecting your family and your belongings with a whole house generator.