Generators in Little Rock, AR – Call OnGuard/AC Electric
At OnGuard Generators, we know that a generators in Little Rock, AR is becoming a necessity because of all the outages that are interrupting power in the area. Power outages can occur because of storms. When things get worse, a power outage can leave your home or business without power for many weeks. Electricity often goes out due to human error. The electric infrastructure in AR is old and often malfunctions.

Fuel Efficient Power Generators in Little Rock, AR
When Televisions, radios, phones and computers stop functioning modern communication ceases, Economies collapse, banks fail, and money systems fail. Power failure incidents cause tremendous damage to data and computers in many facilities. People feel more secure when the lights are on and their environment is functioning properly. Protect your family with a reliable backup power in case the power goes down in the middle of winter. The effects of power outages can be very severe to our modern way of life.

Safe and Dependable Residential and Commercial Generator Installation in Little Rock, AR

We make sure all inspections and permits required by AR, Little Rock are catered for. All our services come with warranty and competitive pricing. Both residential and commercial generator installation requires skilled and experienced personnel during installation to ensure your electrical generator provides years of protection for your household and business. OnGuard Generators has general contractor and electrical contractor licenses to ensure all work is done in house from start to finish.

Affordable Generator Installation in Little Rock, AR

We'll handle everything from installation and delivery all the way to pulling permits that are required by the Little Rock, AR. We can help you decide which circuits you want to power up during an electrical outage during the assessment. Whether you need a propane generator or a natural gas generator for standby power we will give you an accurate estimate for the work. We will come to your location and evaluate the size generator you need to deliver your power requirements during an outage.
Contact us Today in Little Rock, AR

More and more home and business owners are investing in generators to be always ready when the lights go out. Our offices are everywhere and we service the entire Little Rock, AR area. Contact us today and get a free quotation for a commercial generator or a residential generator. Our offices are all over and we service the entire Little Rock, AR area.

Why Choose OnGuard Generators for Your Backup Generator Needs?

No matter what generator service you need, whether a propane generator or natural gas generator, you will receive the same level of quality from all our experts. Our accurate estimates and flat rates will give you a peace of mind if you are on a tight budget. With us, you will be able to make an informed decision as to which power generator you would like installed in your home. Unlike most companies, we go an extra mile and deploy a team of experienced professionals on site to access your property and give you a free quotation for generator installation.

Call Us Now for an Accurate Estimate and On-Site Visit

Book an on-site assessment today. The lowest price in the industry will not guarantee that it is the best; remember that a generator is a significant investment so your choice of company is crucial to the success of the entire process. We look at your electrical panel and proposed generator location and make sure they are the most efficient solution for your needs.

Learn How to Save Money on Generator Installation in Little Rock, AR
You won't have to worry about off brands and knock-offs that are not good quality. We only install the best products from the top manufacturers of power generators in the country. Always turn to OnGuard Generators for quality generator installation. As the leading installer and distributor of electrical generators, we select only the best local generator installation experts that are suitable for the job. If you are interested in learning more about the benefits of having a power generator and how we can help you, call us today to consult with one of our specialists and schedule an appointment to receive your free quotation.
Standby Whole House Generators for Little Rock, AR and surrounding suburbs
Do you need emergency standby power throughout your home?
Or do you want a pre-wired system that gives you power for just the essential circuits until utility power is back online?
Our services:
We Can Help
Your safety is our #1 concern
We specialize in generator sales, installation and service of all generator brands including Generac, Kohler, Briggs & Stratton, Cummins Onan, Honeywell, General Electric, Guardian and Eaton.
You can count on us to help you select the right generator for your home and your particular needs
We are local and are ready to provide our full services throughout Arkansas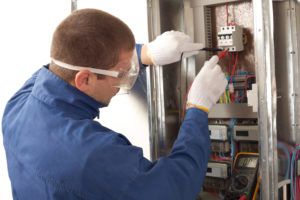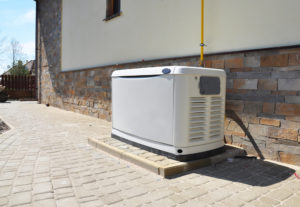 CONTACT US TODAY AT 800-400-9518 TO GET A FREE ESTIMATE OR TO REQUEST SERVICE
OnGuard Generators
72204, 72209, 72205, 72211, 72223, 72212, 72227, 72202, 72206, 72207, 72210, 72103, 72201, 72002, 72135, 72255, 72203, 72214, 72215, 72216, 72217, 72219, 72221, 72222, 72225, 72231, 72260, 72295

Little Rock, AR 72204

If you are considering a backup home generator for your Chicago area home, then give us a call today. We can walk you through the process as well as do an in home assessment to help you select the right size generator for your home size and family needs. The visit is free, so give us a call today at 800-400-9518 to find out more about protecting your family and your belongings with a whole house generator.