Whole House Generator Sales, Service and Installation for Cicero, IL – Call Penco Electric Today!
It seems that every time there is a power outage, the Cicero area is one of the hardest hit regions in Chicagoland. This can be attributed to an aging electrical grid and older infrastructure that just cannot withstand the fury of storm-force winds and the growing use of electrical power in our area. More people using more electricity is a recipe for power outages for the foreseeable future without some major utility improvements…which doesn't seem likely.
You have several systems in your home to keep your family safe and comfortable including a HVAC system, electrical system, security system and a series of appliances that are part of modern living. Without electricity, none of these devices work. We take for granted the utility power that flows through miles and miles of overhead wires, but which also are vulnerable to weather, accidents, human error and multiple other disasters because they are exposed.
How would your family fare if your power was out for days or weeks? This is the question that many homeowners ask themselves when they are considering a home generator. If your answer is less than a day, then it might be a good idea to get an assessment of your power needs in an emergency. An assessment will identify the systems that your family must have to be able to live comfortably through a long power outage. It will also advise you on the right size home generator to keep your lights and other systems on when everyone else is sitting in the dark or bailing their basement out by flashlight.
A whole house generator gets the fuel to run its motor from natural gas which is in virtually unlimited supply. Natural gas is delivered by an underground network and not subject to damage from weather exposure, the source of most power outages.
A generator will enable you to provide your own electricity during an emergency to power your furnace, air conditioner, television, oven, refrigerator, sump pump and your lights. In rural areas, propane is commonly used where there is no natural gas service.
It is worth the time and phone call to learn how much more safe and secure your family will be with a standby home generator. There is nothing like knowing that no matter where you are, home or away, your generator is waiting patiently for the first sign of a power outage and standing ready to deliver needed electricity to power your most needed circuits (or your whole house!) Give us a call today at (847) 423-6662 for a free assessment and to learn more about protecting your home and family.
Your Cicero and Chicagoland Backup Generator Source
Do you need emergency standby power throughout your home?
Or do you want a pre-wired system that gives you power for just the essential circuits until utility power is back online?
Our services:
We Can Help
Your safety is our #1 concern
We specialize in generator sales, installation and service of all generator brands including Generac, Kohler, Briggs & Stratton, Cummins Onan, Honeywell, General Electric, Guardian and Eaton.
You can count on us to help you select the right generator for your home and your particular needs
We are local and are ready to provide our full services throughout Chicagoland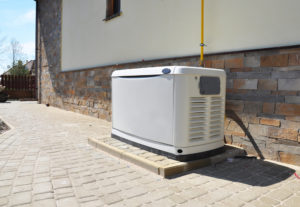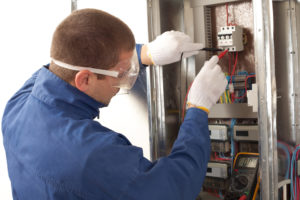 CONTACT US TODAY AT (847) 423-6662 TO GET A FREE ESTIMATE OR TO REQUEST SERVICE

OnGuard Generators
Cicero, IL
60804
OnGuard Generators provides generator service and maintenance throughout Chicagoland as well as expert installation from our trained technicians. We offer a free assessment of your power requirements during an outage and will recommend the right generator based on your home size and potential usage. We take care of everything including getting city permits. From selection to installation completion take about 2 weeks, most of that time is permit approval. Actual work time on site is usually 2 days. Give us a call today at (847) 423-6662 to schedule a free assessment appointment.