Standby Generators in Altamonte Springs,FL
At OnGuard Generators, we are aware that there is an increased need for generators in Altamonte Springs,FL arising from power outages. When things get worse, a power outage can leave your home or business without power for many weeks. Obvious causes of power outages include storms, damaged utility poles, human error, short circuits, brownouts, power surges and natural causes. Anything from human error to curious critter could be the cause of power failure.

Why You Should Seriously Consider a Power Generator in Altamonte Springs,FL
When Televisions, radios, phones and computers stop functioning modern communication ceases, Economies collapse, banks fail, and money systems fail. People feel more secure when the lights are on and their environment is functioning properly. We have lightweight and compact models that you can bring during your travels. Power failure incidents cause tremendous damage to data and computers in many facilities.

Reliable Power Generators Backed With Warranty and Support
OnGuard Generators has general contractor and electrical contractor licenses to ensure all work is done in house from start to finish. Some important factors to consider when having a generator installed include run time, durability, noise levels and fuel efficiency among many others. Altamonte Springs,FL requires an electric permit, structural permit and gas permit. Our teams of experts are highly skilled, equipped and licensed by the state of FL to install both commercial and residential generators.

Schedule an On-Site Assessment in Altamonte Springs,FL Today

From our estimates to the completion of your project, we deliver results that meet and even exceed your expectations. If you need a backup generator for your home or business let the experts at OnGuard Generators give you a complimentary quotation. We will come to your location and evaluate the size generator you need to deliver your power requirements during an outage. Our price will include everything from installation to completion.

Contact Us Today in Altamonte Springs,FL
Here at OnGuard Generators , our ultimate goal is to provide top comfort for you and your family. We have locations all across the country and supply the best generator model for your location. Our generators are quiet, good looking units installed in your home and permanently connected to your power supply.

Not All Companies Offer Free Whole House Generator Quotations in Altamonte Springs,FL

No matter what generator service you need, whether a propane generator or natural gas generator, you will receive the same level of quality from all our experts. When you call us, you will get expert advice and assistance with your new generator. OnGuard Generators will recommend the best generator model that suits your needs, give you a complete price quote, including the costs for materials and labor—no hidden fees!

Cost Effective Generator Installation in Altamonte Springs,FL
If you want the security and peace of mind that comes with owning a reliable, high quality electrical generator, call OnGuard Generators. Power outages can happen any time. For home owners, outages are just plain annoying, but for businesses, it can mean thousands of dollars lost in sales. The best way to get an accurate quotation is to have one of our technicians come to your site.
Learn How to Save Money on Generator Installation in Altamonte Springs,FL
You won't have to worry about off brands and knock-offs that are not of top notch quality. We promise unmatched turn-key solution from the moment you call us right through your installation and scheduled maintenance. We want to help make sure that your home or office will always have a backup power in case of outages to avoid interruptions that affect your work, comfort and daily routine. We only install high-quality and durable products from leading manufacturers of power generators countrywide. Contact us today so we can get started with your project.
Your Altamonte Springs and Seminole County area, FL standby generator source
Do you need emergency standby power throughout your home?
Or do you want a pre-wired system that gives you power for just the essential circuits until utility power is back online?
Our services:
We Can Help
Your safety is our #1 concern
We specialize in generator sales, installation and service of all generator brands including Generac, Kohler, Briggs & Stratton, Cummins Onan, Honeywell, General Electric, Guardian and Eaton.
You can count on us to help you select the right generator for your home and your particular needs
We are local and are ready to provide our full services throughout southeast Florida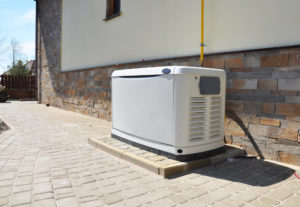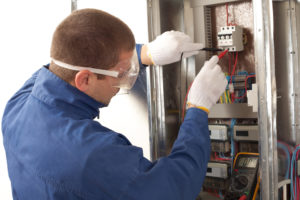 CONTACT US TODAY AT (407) 986-1981 TO GET A FREE ESTIMATE OR TO REQUEST SERVICE
OnGuard Generators
Altamonte Springs, FL 32701

32701, 32714, 32716, 32751
Are you looking for the best selection of whole house and commercial generators in the Orlando, FL area? Call us today at (407) 986-1981 for a complimentary quote and needs assessment. Get the best service from our attentive technicians and installers and learn how a generator can keep your home and your family safe and secure.
3278032781327833279632927