Generators in Boynton Beach, FL
At OnGuard Generators, we know that a generators in Boynton Beach, FL is becoming a necessity because of all the outages that are interrupting power in the area. Power outages can occur because of storms. There are several reasons you could be out of power, aside from bad weather. Electricity often goes out due to human error. A poorly installed system will cost you more money, but aside from that, it poses safety concerns for your family.
Why You Should Seriously Consider a Power Generator in Boynton Beach, FL
Power failure incidents cause tremendous damage to data and computers in many facilities. The effects of power outages can be very severe to our modern way of life. Most suburban and urban locations are highly dependent on uninterrupted power supply. Human civilization has only existed with the help of electricity.
Commercial and Residential Generators in Boynton Beach, FL Are Our Specialty
Some important factors to consider when having a generator installed include run time, durability, noise levels and fuel efficiency among many others. Our licensed technicians will help you through the process, provide all information you need and make practical recommendations for your home or commercial space. Our technicians are factory-trained and licensed by the State of Florida to install home generators and commercial generators. Boynton Beach, FL requires an electric permit, structural permit and gas permit.
Schedule an On-site Assessment in Boynton Beach, FL Today
We take you a step at a time through the entire generator selection process. If you're searching for the best generator system, you don't have to do it alone. We send a factory trained generator technician to perform an initial on site assessment of your property. Our price will include everything from installation to completion.
Contact Us Today in Boynton Beach, FL
Our generators are quiet, good looking units installed in your home and permanently connected to your power supply. Contact us now for an absolutely free quotation be it an industrial generator or a house generator. Our office is close by and we service the entire Boynton Beach, FL area. Let OnGuard Generators ensure you are never in the dark by installing only the best electrical generator that will manage your resident's emergency power needs with a customizable system and low cost. OnGuard Generators is always innovating to meet customer needs.
Not All Companies Offer Free Whole House Generator Quotations in Boynton Beach, FL
We offer high quality customer service. OnGuard Generators is one of very few companies that will come to your location to give you a free quotation for generator installation. Check out our customer reviews to see what others have to say about us.
Cost Effective Generator Installation in Boynton Beach, FL
Why us? Well, maybe it is because of our industry-leading warranties or our power management innovation. We have a lot to offer if you choose OnGuard Generators as your backup power partner. You decide whether you need standby generators that provide whole house power or essential circuit power only, which really depends on your needs and budget. Power outages can happen any time. For home owners, outages are just plain annoying, but for businesses, it can mean thousands of dollars lost in sales.
Learn How to Save Money on Generator Installation in Boynton Beach, FL
You won't have to worry about off brands and knock-offs that are not good quality. We have installed generators in homes of all sizes as well as medical facilities, restaurants, office buildings, industrial warehouses, food stores and municipal facilities. We pride ourselves on reasonable pricing, quality workmanship and excellent service. Contact us today so we can get started with your project.
Your Boynton Beach and Miami area, FL home generator source
Do you need emergency standby power throughout your home?
Or do you want a pre-wired system that gives you power for just the essential circuits until utility power is back online?
Our services:
We Can Help
Your safety is our #1 concern
We specialize in generator sales, installation and service of all generator brands including Generac, Kohler, Briggs & Stratton, Cummins Onan, Honeywell, General Electric, Guardian and Eaton.
You can count on us to help you select the right generator for your home and your particular needs
We are local and are ready to provide our full services throughout southeast Florida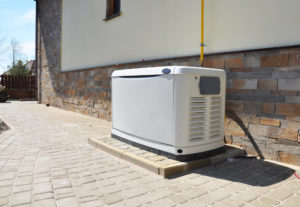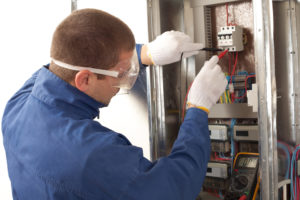 CONTACT US TODAY AT (844) 400-9518 TO GET A FREE ESTIMATE OR TO REQUEST SERVICE
OnGuard Generators
Boynton Beach, FL 33435

33435, 33426, 33436, 33483, 33462, 33437, 33445, 33472, 33473, 33424, 33425, 33474
Are you looking for the best selection of whole house generators in the Boynton Beach, FL area? Call us today at (844) 400-9518 for a complimentary quote and needs assessment. Get the best service from our attentive technicians and installers and learn how a generator can keep your home and your family safe and secure.