Generators in Athens, GA
OnGuard Generators will serve as your single point of contact if you need generators in Athens, GA. It is vital to know about the possible causes of power outage in order to better protect our businesses as well as ourselves from its devastating effects. At OnGuard Generators, we understand that generators are quickly becoming a necessity in the Athens area. When things get worse, a power outage can leave your home or business without power for many weeks. Our healthcare, work, livelihood and economy are all dependent on a constant supply of electricity.
Why Opt for a Power Generator in Athens, GA
Human civilization has only existed with the help of electricity. Our residential generators and commercial generators are fuel efficient, and they can provide long run times and consistent power. There are so many things that rely on electricity, from appliances to mobile devices. Productivity levels dwindle when machinery and computers cease to function when there is no power.
Reliable Power Generators Backed With Warranty and Support
OnGuard Generators has general contractor and electrical contractor licenses to ensure all work is done in house from start to finish. Whether it's residential generators and commercial generators, OnGuard Generators has the knowledge and experience that will match your specific requirements. OnGuard Generators focuses solely on generator installation. We take care of all permits and inspections required by Athens, GA
Schedule an On-Site Assessment in Athens, GA Today
You'll get a quotation of the ideal generator to cater for your needs. We can help you decide which circuits you want to power up during an electrical outage during the assessment. If you hire us, we will properly install your generator according to manufacturer specifications to ensure that the warranty will still be valid.
Free Whole House Generator Quotations in Athens, GA
OnGuard Generators is always innovating to meet customer needs. Contact us now for an absolutely free quotation be it an industrial generator or a house generator. We can provide you with a whole house generator quotation for free. Here at OnGuard Generators , our ultimate goal is to provide top comfort for you and your family.
Not All Companies Offer Free Whole House Generator Quotations in Athens, GA
Our accurate estimates and flat rates will give you a peace of mind if you are on a tight budget. We offer high quality customer service. OnGuard Generators is one of very few companies that will come to your location to give you a free quotation for generator installation. We promise you a stress free service, but we will never leave you out of the process entirely.
Call us Now for an Accurate Estimate and On-site Visit
If you want the security and peace of mind that comes with owning a reliable, high quality electrical generator, call OnGuard Generators. Our customer centered approach to both residential and commercial generator installation will leave you with a reliable electrical generator that can protect your business and home for many years to come. The best way to get an accurate quotation is to have one of our technicians come to your site. The lowest price in the industry will not guarantee that it is the best; remember that a generator is a significant investment so your choice of company is crucial to the success of the entire process.
Learn How to Save Money on Generator Installation in Athens, GA
We have installed generators in big and small homes as well as medical facilities, restaurants, office buildings, industrial warehouses, food stores and municipal facilities. We only install the best products from the top manufacturers of power generators in the country. OnGuard Generators is a full service sales, installation, service generator dealer servicing the greater part of Athens, GA. As the leading installer and distributor of electrical generators, we select only the best local generator installation experts that are suitable for the job. Get in touch with us today so we can discuss your needs and get started with your project.
Your Athens and Atlanta area, GA home generator source
Do you need emergency standby power throughout your home?
Or do you want a pre-wired system that gives you power for just the essential circuits until utility power is back online?
Our services:
We Can Help
Your safety is our #1 concern
We specialize in generator sales, installation and service of all generator brands including Generac, Kohler, Briggs & Stratton, Cummins Onan, Honeywell, General Electric, Guardian and Eaton.
You can count on us to help you select the right generator for your home and your particular needs
We are local and are ready to provide our full services throughout the Metro Atlanta area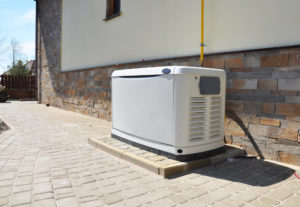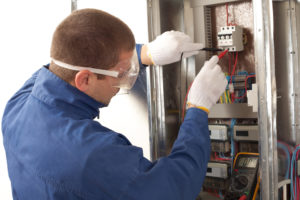 CONTACT US TODAY AT 800-400-9518 TO GET A FREE ESTIMATE OR TO REQUEST SERVICE
OnGuard Generators
Athens, GA 30601

30601, 30605, 30606, 30607, 30602, 30609, 30603, 30604, 30608, 30612
Are you looking for the best selection of whole house generators in the Athens, GA area? Call us today at 800-400-9518 for a complimentary quote and needs assessment. Get the best service from our attentive technicians and installers and learn how a generator can keep your home and your family safe and secure.