Generators in Columbus, GA
OnGuard Generators understands your needs when it comes to generators in Columbus, GA. We will ensure that you are prepared for the worst, such as power outages that can be caused by bad weather and other reasons. Utility poles are frequently damaged due to traffic accidents. We believe that choosing the right people to install your generator is one of the most important steps in your generator investment. Having a generator keeps things running and keeps you safe during time of emergencies.
Fuel Efficient Power Generators in Columbus
The effects of power outages can be very severe to our modern way of life. Safety in Businesses and homes is compromised when there is no power. Televisions don't work without power. Refrigerators and freezers shut down and a lot of food and medicine spoil when power goes out. Food and medicines spoil in refrigerators and freezers when electricity goes out.
Commercial and Residential Generators Are Our Specialty
We make sure all inspections and permits required by Columbus, GA are catered for. Our technicians are factory-trained and licensed by the State of GA to install home generators and commercial generators. Some important factors to consider when having a generator installed include run time, durability, noise levels and fuel efficiency among many others. We install only the latest model standby generators from the top U.S. manufacturers.
Schedule an On-Site Assessment in Columbus, Georgia Today
If you're searching for the best generator system, you don't have to do it alone. We'll handle everything from installation and delivery all the way to pulling permits that are required by the Columbus, GA. Whether you need a propane generator or a natural gas generator for standby power we will give you an accurate estimate for the work. From our estimates to the completion of your project, we deliver results that meet and even exceed your expectations.
Free Whole House Generator Quotations in Columbus, GA
Our offices are all over and we service the entire Columbus, , GA area. Let OnGuard Generators ensure you are never in the dark by installing only the best electrical generator that will manage your resident's emergency power needs with a customizable system and low cost. Here at OnGuard Generators, we understand that your needs are unique, and that the power needs for each home vary. Contact us today and get a free quotation for a commercial generator or a residential generator. Whether you have lost power in the past or are planning for the next outage, OnGuard Generators is ready to help you with the best generator model for your power needs.
Why Choose OnGuard Generators for Your Backup Generator Needs?
Unlike most of our competitors, we are willing to show up on site just to give you a free quotation for generator installation. With us, you will be able to make an informed decision as to which power generator you would like installed in your home. Our customer service is of the highest quality. Feel free to check out our customer reviews to ascertain that we do deliver on quality. Call our friendly customer care representatives to get expert advice and assistance with your new generator should any issues arise.
Call us Now for an Accurate Estimate and On-site Visit
You decide whether you need standby generators that provide whole house power or essential circuit power only, which really depends on your needs and budget. OnGuard Generators is responsible for passing all inspections. Power outages can happen any time. For home owners, outages are just plain annoying, but for businesses, it can mean thousands of dollars lost in sales. Our technicians are highly trained to install generators in Columbus, GA according to all local building codes.
Learn How to Save Money on Generator Installation in Columbus, GA You won't have to worry about off brands and knock-offs that are not good quality. Always turn to OnGuard Generators for quality generator installation. We have installed generators in homes of all sizes as well as medical facilities, restaurants, office buildings, industrial warehouses, food stores and municipal facilities. You won't have to worry about off brands and knock-offs that are not good quality. Call us today!
Your Columbus, GA home generator source
Do you need emergency standby power throughout your home?
Or do you want a pre-wired system that gives you power for just the essential circuits until utility power is back online?
Our services:
We Can Help
Your safety is our #1 concern
We specialize in generator sales, installation and service of all generator brands including Generac, Kohler, Briggs & Stratton, Cummins Onan, Honeywell, General Electric, Guardian and Eaton.
You can count on us to help you select the right generator for your home and your particular needs
We are local and are ready to provide our full services throughout Georgia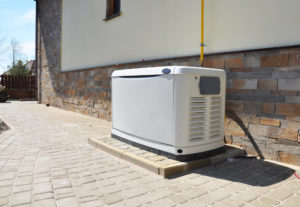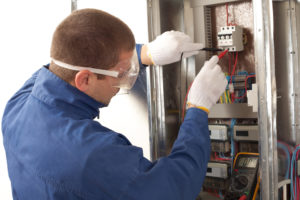 CONTACT US TODAY AT 800-400-9518 TO GET A FREE ESTIMATE OR TO REQUEST SERVICE
OnGuard Generators
Columbus, GA 31907

31907, 31909, 31904, 31906, 31903, 31901, 31905, 31820, 31829, 31808, 31801, 31993, 31997, 31998, 31999, 31902, 31908, 31914, 31917
Are you looking for the best selection of whole house generators in the Columbus, GA area? Call us today at 800-400-9518 for a complimentary quote and needs assessment. Get the best service from our attentive technicians and installers and learn how a generator can keep your home and your family safe and secure.