Generators in Johns Creek, GA
Almost every household has to deal with power failures and power outages, thus the need for generators in Johns Creek, GA. Anything from human error to curious critter could be the cause of power failure. We will ensure that you are prepared for the worst, such as power outages that can be caused by bad weather and other reasons. Obvious causes of power outages include storms, damaged utility poles, human error, short circuits, brownouts, power surges and natural causes. Our healthcare, work, livelihood and economy are all dependent on a constant supply of electricity.
Why Do You Need a Power Generator in Johns Creek
Most suburban and urban locations are highly dependent on uninterrupted power supply. Human civilization has only existed with the help of electricity. OnGuard Generators can also provide portable generators ideal for camping or RV-ing. Homes and businesses are vulnerable to security breaches when there is no power.
Commercial and Residential Generators in Johns Creek, GA Are Our Specialty
OnGuard Generators offers installation, support, service work and maintenance for all our customers. Our teams of experts are highly skilled, equipped and licensed by the state of GA to install both commercial and residential generators. At OnGuard Generators, we have specialized in generator installation. Both residential and commercial generator installation requires skilled and experienced personnel during installation to ensure your electrical generator provides years of protection for your household and business.
Affordable Generator Installation
If you're searching for the best generator system, you don't have to do it alone. We take put extra time and effort to ensure that we provide a house generator or industrial generator that is efficient and safe. If you need a backup generator for your home or business let the experts at OnGuard Generators give you a complimentary quotation. Our technicians can install, repair and replace any type of backup generator.
Contact us Today in Johns Creek, Georgia
We stand behind our work with 100% Satisfaction guarantee. Our generators are quiet, good looking units installed in your home and permanently connected to your power supply. Afraid there might be power failure in your area? Worry not for we've got you covered. More and more home and business owners are investing in generators to be always ready when the lights go out.
Reliable and Safe Generator Installation
We promise you a stress free service, but we will never leave you out of the process entirely. OnGuard Generators is one of very few companies that will come to your location to give you a free quotation for generator installation. We will keep you in the loop regarding the progress of your project because we value open communication. Unlike most companies, we go an extra mile and deploy a team of experienced professionals on site to access your property and give you a free quotation for generator installation.
Cost Effective Generator Installation
Call us and get your free complimentary quotation or inquire more about our services and products. Power outages can happen any time. For home owners, outages are just plain annoying, but for businesses, it can mean thousands of dollars lost in sales. Whether you need a propane generator or a natural gas generator, we can help you. Here at OnGuard Generators, our services are designed to protect you from any kind of power interruption. You decide whether you need standby generators that provide whole house power or essential circuit power only, which really depends on your needs and budget.
Learn How to Save Money on Generator Installation in Johns Creek, GA
You won't have to worry about off brands and knock-offs that are not good quality. We only install the best products from the top manufacturers of power generators in the country. We sell and install electrical generators at OnGuard Generators. We pride ourselves on reasonable pricing, quality workmanship and excellent service. Contact us today so we can get started with your project.
Your Johns Creek and Atlanta area, GA home generator source
Do you need emergency standby power throughout your home?
Or do you want a pre-wired system that gives you power for just the essential circuits until utility power is back online?
Our services:
We Can Help
Your safety is our #1 concern
We specialize in generator sales, installation and service of all generator brands including Generac, Kohler, Briggs & Stratton, Cummins Onan, Honeywell, General Electric, Guardian and Eaton.
You can count on us to help you select the right generator for your home and your particular needs
We are local and are ready to provide our full services throughout the Metro Atlanta Area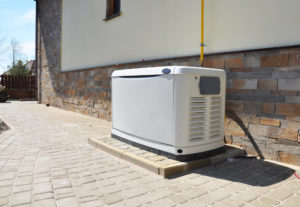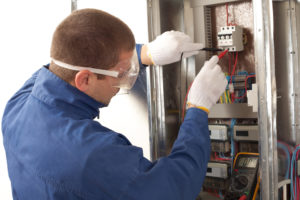 CONTACT US TODAY AT 800-400-9518 TO GET A FREE ESTIMATE OR TO REQUEST SERVICE
OnGuard Generators
Johns Creek, GA 30022

30022, 30097, 30005, 30024, 30076
Are you looking for the best selection of whole house generators in the Johns Creek, GA area? Call us today at 800-400-9518 for a complimentary quote and needs assessment. Get the best service from our attentive technicians and installers and learn how a generator can keep your home and your family safe and secure.