Generators in Sandy Springs, GA
At OnGuard Generators, we are aware that there is an increased need for generators in Sandy Springs, GA arising from power outages. A poorly installed system will cost you more money, but aside from that, it poses safety concerns for your family. The electric infrastructure in Georgia is old and often malfunctions. There are several reasons you could be out of power, aside from bad weather. During excessive heat and cold temperatures power can be intentionally interrupted for days to conserve resources.
Why You Should Seriously Consider a Power Generator in Sandy Springs, GA
Refrigerators and freezers shut down and a lot of food and medicine spoil when power goes out. Productivity levels dwindle when machinery and computers cease to function when there is no power. The effects of power outages can be very severe to our modern way of life. People who live in extremely hot or extremely cold areas need to keep the temperatures livable, so it can be dangerous for them during a power outage. We have lightweight and compact models that you can bring during your travels.
Residential Generators and Commercial Generators in Sandy Springs, GA Are Our Specialty
Our experts can deliver what others can't, and we guarantee that! Our technicians are factory-trained and licensed by the State of Georgia to install home generators and commercial generators. OnGuard Generators focuses solely on generator installation. We install only the latest models of standby generators from the top U.S. manufacturers.
Schedule an On-site Assessment in Sandy Springs, GA Today
From our estimates to the completion of your project, we deliver results that meet and even exceed your expectations. We'll help you find out what you need and how much it will cost no strings attached. We take you a step at a time through the entire generator selection process. We can help you decide which circuits you want to power up during an electrical outage during the assessment.
Contact us Today in Sandy Springs, GA
Call us now for a cost-free quotation for a house generator or industrial generator. We can provide you with a whole house generator quotation for free. We have been around for many years so you can trust us to do the job right! Here at OnGuard Generators, we understand that your needs are unique, and that the power needs for each home vary.
Reliable and Safe Generator Installation in Sandy Springs, GA
Check out our customer reviews to see what others have to say about us. With us, you will be able to make an informed decision as to which power generator you would like installed in your home. You can call us anytime for assistance and expert advice with your new generator. Our accurate estimates will give you a peace of mind if you are on a tight budget and want no surprises later on.
Call Us Now for an Accurate Estimate and On-Site Visit
Our customer centered approach to both residential and commercial generator installation will leave you with a reliable electrical generator that can protect your business and home for many years to come. OnGuard Generators is responsible for passing all Sandy Springs inspections. The best way to get an accurate quotation is to have one of our technicians come to your site. Book an on-site assessment today.
Contact us today for a Free Estimate!
OnGuard Generators is a full service sales, installation, service generator dealer servicing the greater part of Sandy Springs, GA. We have installed generators in big and small homes as well as medical facilities, restaurants, office buildings, industrial warehouses, food stores and municipal facilities. We only install high-quality and durable products from leading manufacturers of power generators countrywide. We have installed generators in homes of all sizes as well as medical facilities, restaurants, office buildings, industrial warehouses, food stores and municipal facilities. Get in touch with us today so we can discuss your needs and get started with your project.
Your Sandy Springs and Atlanta area, GA home generator source
Do you need emergency standby power throughout your home?
Or do you want a pre-wired system that gives you power for just the essential circuits until utility power is back online?
Our services:
We Can Help
Your safety is our #1 concern
We specialize in generator sales, installation and service of all generator brands including Generac, Kohler, Briggs & Stratton, Cummins Onan, Honeywell, General Electric, Guardian and Eaton.
You can count on us to help you select the right generator for your home and your particular needs
We are local and are ready to provide our full services throughout the Metro Atlanta Area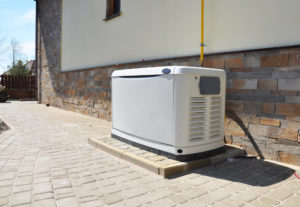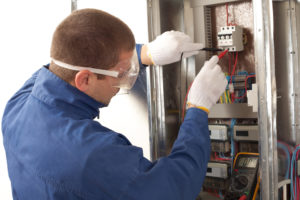 CONTACT US TODAY AT 800-400-9518 TO GET A FREE ESTIMATE OR TO REQUEST SERVICE
OnGuard Generators
Sandy Springs, GA 30350

30350, 30328, 30342, 30327, 30319, 30092, 30338, 30339
Are you looking for the best selection of whole house generators in the Sandy Springs, GA area? Call us today at 800-400-9518 for a complimentary quote and needs assessment. Get the best service from our attentive technicians and installers and learn how a generator can keep your home and your family safe and secure.