Generators in Cocoa Beach, FL
Almost every household has to deal with power failures and power outages, thus the need for generators in Cocoa Beach, FL . Anything from human error to curious critter could be the cause of power failure. Having a generator keeps things running and keeps you safe during time of emergencies. It is vital to know about the possible causes of power outage in order to better protect our businesses as well as ourselves from its devastating effects.

Why Opt for a Power Generator in Cocoa Beach, FL

Most suburban and urban locations are highly dependent on uninterrupted power supply. Productivity suffers when computers and machinery don't work because the electricity is cut off. Our residential generators and commercial generators are fuel efficient, and they can provide long run times and consistent power.
Safe and Dependable Residential and Commercial Generator Installation in Cocoa Beach, FL

Our licensed technicians will help you through the process, provide all information you need and make practical recommendations for your home or commercial space. We install only the latest models of standby generators from the top U.S. manufacturers. All our services come with warranty and competitive pricing. At OnGuard Generators, we have specialized in generator installation.

Schedule an On-site Assessment in Cocoa Beach, FL Today

We believe that a backup generator must not only be installed correctly; the technician must also have your safety in mind. We send a factory trained generator technician to perform an initial on site assessment of your property. If you need a backup generator for your home or business let the experts at OnGuard Generators give you a complimentary quotation. Our technicians can install, repair and replace any type of backup generator.

Contact us Today in Cocoa Beach, FL
Our offices are all over and we service the entire Cocoa Beach, FL area. We stand behind our work with 100% Satisfaction guarantee. Contact us today and get a free quotation for a commercial generator or a residential generator. Here at OnGuard Generators , our ultimate goal is to provide top comfort for you and your family.

Not All Companies Offer Free Whole House Generator Quotations in Cocoa Beach, FL

OnGuard Generators is one of very few companies that will come to your location to give you a free quotation for generator installation. You will have plenty of time to make the right choice because we want you to confident about your decision. Check out our customer reviews to see what others have to say about us.

Call us Now for an Accurate Estimate and On-site Visit

OnGuard Generators is responsible for passing all Cocoa Beach inspections. The best way to get an accurate quotation is to have one of our technicians come to your site. We look at your electrical panel and proposed generator location and make sure they are the most efficient solution for your needs. Book an on-site assessment today. Whether you need a propane generator or a natural gas generator, we can help you. Here at OnGuard Generators, our services are designed to protect you from any kind of power interruption.

Learn How to Save Money on Generator Installation in Cocoa Beach, FL
You won't have to worry about off brands and knock-offs that are not of top notch quality. We want to help make sure that your home or office will always have a backup power in case of outages to avoid interruptions that affect your work, comfort and daily routine. We promise unmatched turn-key solution from the moment you call us right through your installation and scheduled maintenance. We only install the best products from the top manufacturers of power generators in the country. Call us today!
Your Cocoa Beach and Space Coast home generator source
Do you need emergency standby power throughout your home?
Or do you want a pre-wired system that gives you power for just the essential circuits until utility power is back online?
Our services:
We Can Help
Your safety is our #1 concern
We specialize in generator sales, installation and service of all generator brands including Generac, Kohler, Briggs & Stratton, Cummins Onan, Honeywell, General Electric, Guardian and Eaton.
You can count on us to help you select the right generator for your home and your particular needs
We are local and are ready to provide our full services throughout central Florida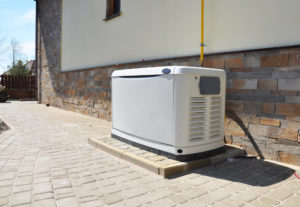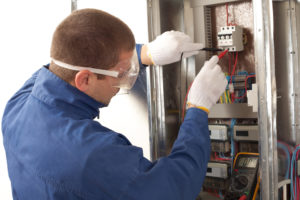 CONTACT US TODAY AT (321) 339-0730 TO GET A FREE ESTIMATE OR TO REQUEST SERVICE
OnGuard Generators
Cocoa Beach , FL 32931

Are you looking for the best selection of whole house generators in the Space Coast area? Call us today at (321) 339-0730 for a complimentary quote and needs assessment. Get the best service from our attentive technicians and installers and learn how a generator can keep your home and your family safe and secure.
3278032781327833279632927