Whole House Generators for Coral Gables, FL Homes
It is hardly news to anyone living in southeastern Florida that having a whole home generator can be a lifesaver after a hurricane-caused power outage. Whether you need power to maintain your daily lifestyle, or you require a constant source of electricity for medical equipment, there is nothing quite like the peace of mind you get when you have a standby generator installed at your home. While everyone else is searching for flashlights, you and your family can be safe and secure in your home with all your home's systems operating as normal.
Power outages can also occur for a host of other reasons. Many outages are due to an overtaxed electrical grid which was not designed to accommodate the huge population growth in our area. Some outages are the result of human error. Still others come about because of an accident or events beyond anyone's control Whichever the reason, having your electricity cut off for days, or weeks, puts your home, your family and, if you work from home, your livelihood, in jeopardy.
Your home and family are most vulnerable during a power outage when navigating stairs and other obstacles in the dark is difficult at best. Your security system will only work for a few hours on battery back up and then it will not protect you without electricity to keep it powered up. Having the ability to run your air conditioner to keep the air dry inside your home will keep mold and mildew from taking a foothold on your walls and other home surfaces. This is especially important after a hurricane or major storm when the air is thick with humidity and your home is drenched with storm water looking for a way to creep inside.
While some people might consider a generator to be somewhat extravagant, it is actually just a major appliance that makes it possible for all your other home appliances and systems to operate 24/7 no matter what caused an outage or how long an outage may last. What good is having a 54″ hi-def TV when you can't even watch it? If you think about all the ways that we all use electricity every day, you quickly see that having your own supply of clean energy is a necessity, not a luxury.
Automatic home generators work whether you are at home, on vacation, or out of town on business. Your unit senses when utility power is interrupted and then engages its engine to deliver power to your home within seconds. When power is restored, your generator turns itself off. It is a completely hands-free process.
Don't wait until the next major storm to investigate a backup generator for your home. It is a smart investment that adds to the value of your home and gives you peace of mind that you won't be left waiting in the dark.
Your Coral Gables and Miami, FL area Standby Generator Source
Do you need emergency standby power throughout your home?
Or do you want a pre-wired system that gives you power for just the essential circuits until utility power is back online?
Our services:
We Can Help
Your safety is our #1 concern
We specialize in generator sales, installation and service of all generator brands including Generac, Kohler, Briggs & Stratton, Cummins Onan, Honeywell, General Electric, Guardian and Eaton.
You can count on us to help you select the right generator for your home and your particular needs
We are local and are ready to provide our full services throughout south Florida.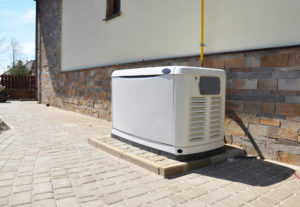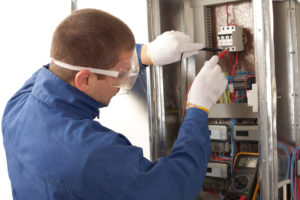 CONTACT US TODAY AT (954) 280-1011 TO GET A FREE ESTIMATE OR TO REQUEST SERVICE
OnGuard Generators
Coral Gables, FL 33134

Trust our expert installers and service technicians to handle your generator installation with the utmost care and professionalism. Our dedication to providing you with prompt, friendly and expert service is our hallmark. Give us a call today at (954) 280-1011 to learn about generator sizes, prices and to find the best generator for your lifestyle and family needs.