Generators in Coral Springs, FL
At OnGuard Generators, we know that a generators in Coral Springs, FL is becoming a necessity because of all the outages that are interrupting power in the area. It is vital to know about the possible causes of power outage in order to better protect our businesses as well as ourselves from its devastating effects. Obvious causes of power failure include short circuits, brownouts, natural causes and damaged utility poles. At OnGuard Generators, we understand that generators are quickly becoming a necessity in the Coral Springs area.
Why You Should Seriously Consider a Power Generator in Coral Springs, FL
OnGuard Generators can also provide portable generators ideal for camping or RV-ing. Our residential generators and commercial generators are fuel efficient, and they can provide long run times and consistent power. Productivity levels dwindle when machinery and computers cease to function when there is no power. Homes and businesses are vulnerable to security breaches when there is no power. Power failure incidents cause tremendous damage to data and computers in many facilities.
Commercial and Residential Generators in Coral Springs, FL Are Our Specialty
At OnGuard Generators, we have specialized in generator installation. We install only the latest models of standby generators from the top U.S. manufacturers. Some important factors to consider when having a generator installed include run time, durability, noise levels and fuel efficiency among many others. Both residential and commercial generator installation requires skilled and experienced personnel during installation to ensure your electrical generator provides years of protection for your household and business.
Schedule an On-Site Assessment in Coral Springs, FL Today
You'll get a quotation of the ideal generator to cater for your needs. We take put extra time and effort to ensure that we provide a house generator or industrial generator that is efficient and safe. We believe that a backup generator must not only be installed correctly; the technician must also have your safety in mind. Our technicians can install, repair and replace any type of backup generator.
Contact us Today in Coral Springs, FL
We have been around for many years so you can trust us to do the job right! We visit your home, discuss with you your requirements and outline our recommendations. Afraid there might be power failure in your area? Worry not for we've got you covered. Here at OnGuard Generators , our ultimate goal is to provide top comfort for you and your family. Whether you have lost power in the past or are planning for the next outage, OnGuard Generators is ready to help you with the best generator model for your power needs.
Not all Companies are Willing to Give You a Free Quotation in Coral Springs, FL
You can call us anytime for assistance and expert advice with your new generator. Unlike most of our competitors, we are willing to show up on site just to give you a free quotation for generator installation. When you call us, you will get expert advice and assistance with your new generator. An accurate estimate gives you peace of mind that you will know what a new generator will cost with no surprises later on. We take pride in the quality of our technicians and their friendly, helpful attitude towards giving you the best service at a fair price.
Call Us Now for an Accurate Estimate and On-Site Visit
OnGuard Generators is responsible for passing all Coral Springs inspections. The best way to get an accurate quotation is to have one of our technicians come to your site. We look at your electrical panel and proposed generator location and make sure they are the most efficient solution for your needs. Our technicians are highly trained to install generators in Coral Springs, FL according to all local building codes. Our technicians are highly trained to install generators in Coral Springs, FL according to all local building codes.
Learn How to Save Money on Generator Installation in Coral Springs, FL
You won't have to worry about off brands and knock-offs that are not good quality. Always turn to OnGuard Generators for quality generator installation. We have installed generators in homes of all sizes as well as medical facilities, restaurants, office buildings, industrial warehouses, food stores and municipal facilities. You won't have to worry about off brands and knock-offs that are not of top notch quality. Get in touch with us today so we can discuss your needs and get started with your project.
Your Coral Springs and Miami area, FL home generator source
Do you need emergency standby power throughout your home?
Or do you want a pre-wired system that gives you power for just the essential circuits until utility power is back online?
Our services:
We Can Help
Your safety is our #1 concern
We specialize in generator sales, installation and service of all generator brands including Generac, Kohler, Briggs & Stratton, Cummins Onan, Honeywell, General Electric, Guardian and Eaton.
You can count on us to help you select the right generator for your home and your particular needs
We are local and are ready to provide our full services throughout southeast Florida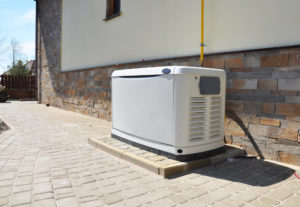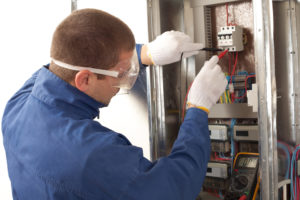 CONTACT US TODAY AT (954) 280-1011 TO GET A FREE ESTIMATE OR TO REQUEST SERVICE
OnGuard Generators
Coral Springs, FL 33065

33065, 33071, 33076, 33067, 33063, 33073, 33075
Are you looking for the best selection of whole house generators in the Coral Springs, FL area? Call us today at (954) 280-1011 for a complimentary quote and needs assessment. Get the best service from our attentive technicians and installers and learn how a generator can keep your home and your family safe and secure.