Generators in Fort Lauderdale, FL
At OnGuard Generators, we are aware that there is an increased need for generators in Fort Lauderdale, FL arising from power outages. Electricity often goes out due to human error. We believe that choosing the right people to install your generator is one of the most important steps in your generator investment. Utility poles are frequently damaged due to traffic accidents. During excessive heat and cold temperatures power can be intentionally interrupted for days to conserve resources.
Why You Should Seriously Consider a Power Generator in Fort Lauderdale, FL
While some people will be able to survive without power for extended periods, it can be life threatening for others. Refrigerators and freezers shut down and a lot of food and medicine spoil when power goes out. People who live in extremely hot or extremely cold areas need to keep the temperatures livable, so it can be dangerous for them during a power outage. Security and surveillance resources can be temporarily knocked down as a result of power failure which could prompt increased crime rates.
Safe and Dependable Residential and Commercial Generator Installation in Fort Lauderdale, FL
Our licensed technicians will help you through the process, provide all information you need and make practical recommendations for your home or commercial space. We make sure all inspections and permits required by [state, city] are catered for. We install only the best, latest model of standby generators from the top U.S. manufacturers. Fort Lauderdale, FL requires an electric permit, structural permit and gas permit.
Schedule an On-Site Assessment in Fort Lauderdale, FL Today
We believe that a backup generator must not only be installed correctly; the technician must also have your safety in mind. If you need a backup generator for your home or business let the experts at OnGuard Generators give you a complimentary quotation. If you're searching for the best generator system, you don't have to do it alone. If you hire us, we will properly install your generator according to manufacturer specifications to ensure that the warranty will still be valid.
Contact Us Today in Fort Lauderdale, FL
Contact us today and get a free quotation for a commercial generator or a residential generator. You may need a house generator with just enough power for your furnace and a few lights, or you may want to make sure that all appliances are running in case of a power outage, including your television and computer. We stand behind our work with 100% Satisfaction guarantee. Here at OnGuard Generators , our ultimate goal is to provide top comfort for you and your family.
Not All Companies Offer Free Whole House Generator Quotations in Fort Lauderdale, FL
We promise you a stress free service, but we will never leave you out of the process entirely. No matter what generator service you need, whether a propane generator or natural gas generator, you will receive the same level of quality from all our experts. We will keep you in the loop regarding the progress of your project because we value open communication. Our accurate estimates will give you a peace of mind if you are on a tight budget and want no surprises later on.
Call us Now for an Accurate Estimate and On-site Visit
Our customer centered approach to both residential and commercial generator installation will leave you with a reliable electrical generator that can protect your business and home for many years to come. OnGuard Generators is responsible for passing all Fort Lauderdale inspections. We have a lot to offer if you choose OnGuard Generators as your backup power partner.
Learn How to Save Money on Generator Installation in Fort Lauderdale, FL
We have installed generators in homes of all sizes as well as medical facilities, restaurants, office buildings, industrial warehouses, food stores and municipal facilities. OnGuard Generators is a full service sales, installation, service generator dealer servicing the greater part of Fort Lauderdale, FL. We sell and install electrical generators at OnGuard Generators. As the leading installer and distributor of electrical generators, we select only the best local generator installation experts that are suitable for the job. Contact us today so we can get started with your project.
Your Fort Lauderdale and Miami area, FL home generator source
Do you need emergency standby power throughout your home?
Or do you want a pre-wired system that gives you power for just the essential circuits until utility power is back online?
Our services:
We Can Help
Your safety is our #1 concern
We specialize in generator sales, installation and service of all generator brands including Generac, Kohler, Briggs & Stratton, Cummins Onan, Honeywell, General Electric, Guardian and Eaton.
You can count on us to help you select the right generator for your home and your particular needs
We are local and are ready to provide our full services throughout southeast Florida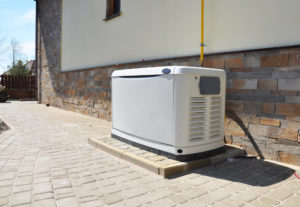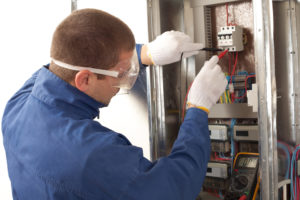 CONTACT US TODAY AT (844) 400-9518 TO GET A FREE ESTIMATE OR TO REQUEST SERVICE
OnGuard Generators
Fort Lauderdale, FL 33312

33312, 33311, 33308, 33304, 33301, 33315, 33316, 33305, 33309, 33334, 33306, 33004, 33313, 33314, 33317, 33319, 33321, 33322, 33323, 33324, 33325, 33326, 33327, 33328, 33330, 33331, 33332, 33351, 33394, 33336, 33337, 33302, 33303, 33307, 33310, 33318, 33320, 33329, 33335, 33338, 33339, 33340, 33345, 33346, 33348, 33349, 33355, 33359
Are you looking for the best selection of whole house generators in the Fort Lauderdale, FL area? Call us today at (844) 400-9518 for a complimentary quote and needs assessment. Get the best service from our attentive technicians and installers and learn how a generator can keep your home and your family safe and secure.