Generators in Hollywood, FL
OnGuard Generators understands your needs when it comes to generators in Hollywood, FL. Anything from human error to curious critter could be the cause of power failure. When things get worse, a power outage can leave your home or business without power for many weeks. The electric infrastructure in Florida is old and often malfunctions. During excessive heat and cold temperatures power can be intentionally interrupted for days to conserve resources.
Why Do You Need a Power Generator in Hollywood, FL
People feel more secure when the lights are on and their environment is functioning properly. Protect your family with a reliable backup power in case the power goes down in the middle of winter. Homes and businesses are vulnerable to security breaches when there is no power. Power failure incidents cause tremendous damage to data and computers in many facilities. When Televisions, radios, phones and computers stop functioning modern communication ceases, Economies collapse, banks fail, and money systems fail.
Residential Generators and Commercial Generators in Hollywood, FL Are Our Specialty
We make sure all inspections and permits required by Hollywood, FL are catered for. Some important factors to consider when having a generator installed include run time, durability, noise levels and fuel efficiency among many others. OnGuard Generators offers installation, support, service work and maintenance for all our customers. We take care of all permits and inspections required by Hollywood, FL.
Affordable Generator Installation in Hollywood, FL
We'll help you find out what you need and how much it will cost no strings attached. Adhering to our [city, state] regulations and using our years of experience we'll discuss the various placement options for your generator based upon your property and specific situation. Our technicians can install, repair and replace any type of backup generator. From our estimates to the completion of your project, we deliver results that meet and even exceed your expectations.
Contact Us Today in Hollywood, FL
Let OnGuard Generators ensure you are never in the dark by installing only the best electrical generator that will manage your resident's emergency power needs with a customizable system and low cost. We can provide you with a whole house generator quotation for free. Our office is close by and we service the entire Hollywood, FL area. Afraid there might be power failure in your area? Worry not for we've got you covered. You may need a house generator with just enough power for your furnace and a few lights, or you may want to make sure that all appliances are running in case of a power outage, including your television and computer.
Not All Companies Offer Free Whole House Generator Quotations in Hollywood, FL
You will have plenty of time to make the right choice because we want you to confident about your decision. We offer high quality customer service. Call our friendly customer care representatives to get expert advice and assistance with your new generator should any issues arise. Unlike most companies, we go an extra mile and deploy a team of experienced professionals on site to access your property and give you a free quotation for generator installation.
Call Us Now for an Accurate Estimate and On-Site Visit
Why us? Well, maybe it is because of our industry-leading warranties or our power management innovation. Our technicians are highly trained to install generators in [city, state] according to all local building codes. You decide whether you need standby generators that provide whole house power or essential circuit power only, which really depends on your needs and budget.
Learn How to Save Money on Generator Installation in Hollywood, FL
We only install the best products from the top manufacturers of power generators in the country. We sell and install electrical generators at OnGuard Generators. You won't have to worry about off brands and knock-offs that are not good quality. We have installed generators in homes of all sizes as well as medical facilities, restaurants, office buildings, industrial warehouses, food stores and municipal facilities. If you are interested in learning more about the benefits of having a power generator and how we can help you, call us today to consult with one of our specialists and schedule an appointment to receive your free quotation.
Your Hollywood and Miami area, FL home generator source
Do you need emergency standby power throughout your home?
Or do you want a pre-wired system that gives you power for just the essential circuits until utility power is back online?
Our services:
We Can Help
Your safety is our #1 concern
We specialize in generator sales, installation and service of all generator brands including Generac, Kohler, Briggs & Stratton, Cummins Onan, Honeywell, General Electric, Guardian and Eaton.
You can count on us to help you select the right generator for your home and your particular needs
We are local and are ready to provide our full services throughout southeast Florida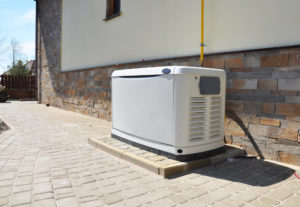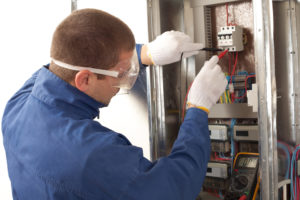 CONTACT US TODAY AT (954) 280-1011 TO GET A FREE ESTIMATE OR TO REQUEST SERVICE
OnGuard Generators
Hollywood, FL 33021

33021, 33020, 33024, 33019, 33023, 33312, 33009, 33314, 33004, 33025, 33026, 33027, 33029, 33316, 33022, 33081, 33083, 33084
Are you looking for the best selection of whole house generators in the Hollywood, FL area? Call us today at (954) 280-1011 for a complimentary quote and needs assessment. Get the best service from our attentive technicians and installers and learn how a generator can keep your home and your family safe and secure.