Whole House Generators for Homestead, FL Homes
The residents of Homestead, FL know all too well how long power can be out after a severe storm or hurricane. Without power, nothing in your home works the way it should and your lifestyle can be disrupted. Your safety is likewise compromised. If you work from home, your livelihood can be put in jeopardy if your electricity is out for a long enough period of time.
You most likely have a significant investment in your home, both financially and emotionally. Doesn't it make sense to insure that your home keeps on sheltering and protecting you and your family with a whole house generator? Every major system in your home relies on power to make sure that it runs – heating, air conditioning, refrigeration, telecommunications, security and even basic lighting. When these systems don't operate, it is more than an inconvenience. It can be a hazard. It can affect your health and safety. It can impact your pocketbook in ways that you never even thought of.
Having your air conditioning tuned twice a year is a good practice to make sure that you stay comfortable in sweltering heat and to make sure that mold doesn't take root inside your home. But few people stop to think how important having an uninterruptible supply of power is…no power means no air conditioning.
There has been a five fold increase in the number of power outages across the U.S. over the past 10 years. A lot of this is due to the increasing number of, and severity of, storms. Some of this increase is due to an aging electrical grid that just cannot handle the population increases that it was not engineered to serve. Power outages also occur with increasing frequency due to human error and accidents. None of these causes for power outages are the homeowner's fault. But there is something that every homeowner can do to protect their family and their home from the disastrous consequences power outages can inflict.
A home generator provides the peace of mind and security that protects your family and home when everyone else around you is waiting nervously in the dark for the power to come back on. Think of a generator as the thing that makes everything else in your home work the way it is supposed to no matter what is happening outside your windows. If you are away from home, an automatic standby generator turns itself on and off when it senses a power outage and the resumption of utility power. Using either natural gas or propane, a backup generator has a practically inexhaustible fuel supply and will keep going as long as it is needed. The cost of a home generator is a small fraction of the investment you have made in your home. The satisfaction of knowing that your home is fully powered and protected is priceless peace of mind.
Your Homestead and Miami area, FL home generator source
Do you need emergency standby power throughout your home?
Or do you want a pre-wired system that gives you power for just the essential circuits until utility power is back online?
Our services:
We Can Help
Your safety is our #1 concern
We specialize in generator sales, installation and service of all generator brands including Generac, Kohler, Briggs & Stratton, Cummins Onan, Honeywell, General Electric, Guardian and Eaton.
You can count on us to help you select the right generator for your home and your particular needs
We are local and are ready to provide our full services throughout southeast Florida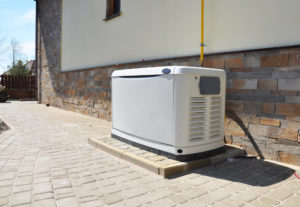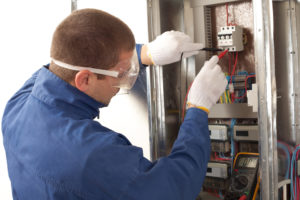 CONTACT US TODAY AT (954) 280-1011 TO GET A FREE ESTIMATE OR TO REQUEST SERVICE
OnGuard Generators
Homestead, FL 33030
33031, 33032, 33033, 33034, 33035, 33039, 33090, 33092
Are you looking for the best selection of whole house generators in the Homestead, FL area? Call us today at (954) 280-1011 for a complimentary quote and needs assessment. Get the best service from our attentive technicians and installers and learn how a generator can keep your home and your family safe and secure.