Generators in Indian River Shores, FL

OnGuard Generators will serve as your single point of contact if you need generators in Indian River Shores, FL . During excessive heat and cold temperatures power can be intentionally interrupted for days to conserve resources. Our healthcare, work, livelihood and economy are all dependent on a constant supply of electricity. Power outages can occur because of storms.

Fuel Efficient Power Generators in Indian River Shores, FL

The generators we install provide standby power and help avoid fluctuations that can cause damage to appliances. Security and surveillance resources can be temporarily knocked down as a result of power failure which could prompt increased crime rates. People feel more secure when the lights are on and their environment is functioning properly. The effects of power outages can be very severe to our modern way of life. Most suburban and urban locations are highly dependent on uninterrupted power supply.

Reliable Power Generators Backed With Warranty and Support
Our technicians are factory-trained and licensed by the State of FL to install home generators and commercial generators. OnGuard Generators has general contractor and electrical contractor licenses to ensure all work is done in house from start to finish. Our licensed technicians will help you through the process, provide all information you need and make practical recommendations for your home or commercial space. We make sure all inspections and permits required by Indian River Shores, FL are catered for.
Schedule an On-site Assessment in Indian River Shores, FL Today
We send a factory trained generator technician to perform an initial on site assessment of your property. We can help you decide which circuits you want to power up during an electrical outage during the assessment. We'll help you find out what you need and how much it will cost no strings attached. Whether you need a propane generator or a natural gas generator for standby power we will give you an accurate estimate for the work.

Contact us Today in Indian River Shores, FL
Let OnGuard Generators ensure you are never in the dark by installing only the best electrical generator that will manage your resident's emergency power needs with a customizable system and low cost. OnGuard Generators is always innovating to meet customer needs. We visit your home, discuss with you your requirements and outline our recommendations. Our office is close by and we service the entire Indian River Shores, FL area.

Not All Companies Offer Free Whole House Generator Quotations in Indian River Shores, FL

Our accurate estimates and flat rates will give you a peace of mind if you are on a tight budget. Check out our customer reviews to see what others have to say about us. Call our friendly customer care representatives to get expert advice and assistance with your new generator should any issues arise. OnGuard Generators is one of very few companies that will come to your location to give you a free quotation for generator installation.

Call us Now for an Accurate Estimate and On-site Visit
OnGuard Generators is responsible for passing all Indian River Shores inspections. Whether you need a propane generator or a natural gas generator, we can help you. Here at OnGuard Generators, our services are designed to protect you from any kind of power interruption. Our technicians are highly trained to install generators in Indian River Shores, FL according to all local building codes.

Learn How to Save Money on Generator Installation in Indian River Shores, FL
We only install the best products from the top manufacturers of power generators in the country. You won't have to worry about off brands and knock-offs that are not good quality. We pride ourselves on reasonable pricing, quality workmanship and excellent service. We promise unmatched turn-key solution from the moment you call us right through your installation and scheduled maintenance. Call us today!
Your Indian River Shores and Indian River County, FL home generator source
Do you need emergency standby power throughout your home?
Or do you want a pre-wired system that gives you power for just the essential circuits until utility power is back online?
Our services:
We Can Help
Your safety is our #1 concern
We specialize in generator sales, installation and service of all generator brands including Generac, Kohler, Briggs & Stratton, Cummins Onan, Honeywell, General Electric, Guardian and Eaton.
You can count on us to help you select the right generator for your home and your particular needs
We are local and are ready to provide our full services throughout central Florida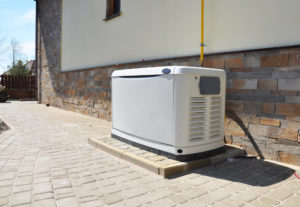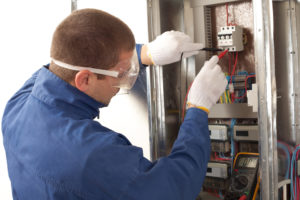 CONTACT US TODAY AT (772) 291-0603 TO GET A FREE ESTIMATE OR TO REQUEST SERVICE
OnGuard Generators
Indian River Shores, FL 32963
Are you looking for the best selection of whole house generators in the Indian River Shores, FL area? Call us today at (772) 291-0603 for a complimentary quote and needs assessment. Get the best service from our attentive technicians and installers and learn how a generator can keep your home and your family safe and secure.
3278032781327833279632927