Generators in Jupiter, FL
Almost every household has to deal with power failures and power outages, thus the need for generators in Jupiter, FL. At OnGuard Generators, we understand that generators are quickly becoming a necessity in the Jupiter area. During excessive heat and cold temperatures power can be intentionally interrupted for days to conserve resources. We believe that choosing the right people to install your generator is one of the most important steps in your generator investment.
Why Do You Need a Power Generator in Jupiter, FL
We have lightweight and compact models that you can bring during your travels. Televisions don't work without power. Safety in Businesses and homes is compromised when there is no power. While some people will be able to survive without power for extended periods, it can be life threatening for others. When Televisions, radios, phones and computers stop functioning modern communication ceases, Economies collapse, banks fail, and money systems fail.
Reliable Power Generators Backed With Warranty and Support
We install only the latest models of standby generators from the top U.S. manufacturers. At OnGuard Generators, we have specialized in generator installation. All our services come with warranty and competitive pricing. OnGuard Generators focuses solely on generator installation.
Affordable Generator Installation in Jupiter, FL
If you hire us, we will properly install your generator according to manufacturer specifications to ensure that the warranty will still be valid. You can always consult OnGuard Generators to understand the specific needs for your backup power solution. Our technicians can install, repair and replace any type of backup generator. We visit your home, evaluate your needs and provide you with the total cost up front, in writing, with no hidden fees.
Contact Us Today in Jupiter, FL
Whether you have lost power in the past or are planning for the next outage, OnGuard Generators is ready to help you with the best generator model for your power needs. We stand behind our work with 100% Satisfaction guarantee. Call us now for a cost-free quotation for a house generator or industrial generator. Contact us today and get a free quotation for a commercial generator or a residential generator.
Not All Companies Offer Free Whole House Generator Quotations in Jupiter, FL
Our accurate estimates will give you a peace of mind if you are on a tight budget and want no surprises later on. You will have plenty of time to make the right choice because we want you to confident about your decision. Call our friendly customer care representatives to get expert advice and assistance with your new generator should any issues arise.
Cost Effective Generator Installation in Jupiter, FL
Our technicians are highly trained to install generators in Jupiter, FL according to all local building codes. Book an on-site assessment today. OnGuard Generators is responsible for passing all Jupiter inspections. The best way to get an accurate quotation is to have one of our technicians come to your site.
Learn How to Save Money on Generator Installation in Jupiter, FL
We only install the best products from the top manufacturers of power generators in the country. As the leading installer and distributor of electrical generators, we select only the best local generator installation experts that are suitable for the job. You won't have to worry about off brands and knock-offs that are not of top notch quality. You won't have to worry about off brands and knock-offs that are not good quality. If you are interested in learning more about the benefits of having a power generator and how we can help you, call us today to consult with one of our specialists and schedule an appointment to receive your free quotation.
Your Jupiter and Miami area, FL home generator source
Do you need emergency standby power throughout your home?
Or do you want a pre-wired system that gives you power for just the essential circuits until utility power is back online?
Our services:
We Can Help
Your safety is our #1 concern
We specialize in generator sales, installation and service of all generator brands including Generac, Kohler, Briggs & Stratton, Cummins Onan, Honeywell, General Electric, Guardian and Eaton.
You can count on us to help you select the right generator for your home and your particular needs
We are local and are ready to provide our full services throughout southeast Florida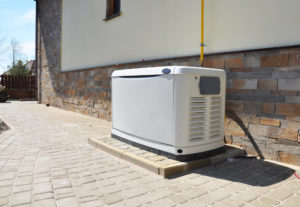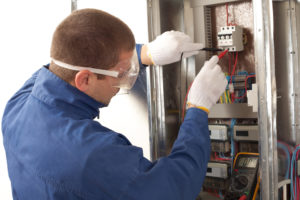 CONTACT US TODAY AT (844) 400-9518 TO GET A FREE ESTIMATE OR TO REQUEST SERVICE
OnGuard Generators
Jupiter, FL 33458

33458, 33477, 33469, 33478, 33408, 33410, 33418, 33468
Are you looking for the best selection of whole house generators in the Jupiter, FL area? Call us today at (844) 400-9518 for a complimentary quote and needs assessment. Get the best service from our attentive technicians and installers and learn how a generator can keep your home and your family safe and secure.