Generators in Leesburg, FL

Almost every household has to deal with power failures and power outages, thus the need for generators in Leesburg, FL . We believe that choosing the right people to install your generator is one of the most important steps in your generator investment. There are several reasons you could be out of power, aside from bad weather. Utility poles are frequently damaged due to traffic accidents. Anything from human error to curious critter could be the cause of power failure.

Why Do You Need a Power Generator in Leesburg, FL

Power failure incidents cause tremendous damage to data and computers in many facilities. When Televisions, radios, phones and computers stop functioning modern communication ceases, Economies collapse, banks fail, and money systems fail. There are so many things that rely on electricity, from appliances to mobile devices. People feel more secure when the lights are on and their environment is functioning properly. Safety in Businesses and homes is compromised when there is no power.

Residential Generators and Commercial Generators in Leesburg, FL Are Our Specialty

We take care of all permits and inspections required by Leesburg, FL . Whether it's residential generators and commercial generators, OnGuard Generators has the knowledge and experience that will match your specific requirements. OnGuard Generators offers installation, support, service work and maintenance for all our customers. We install only the best, latest model of standby generators from the top U.S. manufacturers.

Schedule an On-site Assessment in Leesburg, FL Today
If you need a backup generator for your home or business let the experts at OnGuard Generators give you a complimentary quotation. If you hire us, we will properly install your generator according to manufacturer specifications to ensure that the warranty will still be valid. We'll handle everything from installation and delivery all the way to pulling permits that are required by the Leesburg, FL .

Contact Us Today in Leesburg, FL
Our generators are quiet, good looking units installed in your home and permanently connected to your power supply. Our offices are everywhere and we service the entire Leesburg, FL area. Our offices are all over and we service the entire Leesburg, FL area. We stand behind our work with 100% Satisfaction guarantee.

Not all Companies are Willing to Give You a Free Quotation in Leesburg, FL

We promise you a stress free service, but we will never leave you out of the process entirely. We offer high quality customer service. Our customer service is of the highest quality. Feel free to check out our customer reviews to ascertain that we do deliver on quality. You can call us anytime for assistance and expert advice with your new generator.

Cost Effective Generator Installation in Leesburg, FL

The lowest price in the industry will not guarantee that it is the best; remember that a generator is a significant investment so your choice of company is crucial to the success of the entire process. Book an on-site assessment today. Our technicians are highly trained to install generators in Leesburg, FL according to all local building codes.

Learn How to Save Money on Generator Installation in Leesburg, FL
We have installed generators in big and small homes as well as medical facilities, restaurants, office buildings, industrial warehouses, food stores and municipal facilities. We only install high-quality and durable products from leading manufacturers of power generators countrywide. We promise unmatched turn-key solution from the moment you call us right through your installation and scheduled maintenance. We sell and install electrical generators at OnGuard Generators. Contact us today so we can get started with your project.
Your Leesburg and Lake County, FL home generator source
Do you need emergency standby power throughout your home?
Or do you want a pre-wired system that gives you power for just the essential circuits until utility power is back online?
Our services:
We Can Help
Your safety is our #1 concern
We specialize in generator sales, installation and service of all generator brands including Generac, Kohler, Briggs & Stratton, Cummins Onan, Honeywell, General Electric, Guardian and Eaton.
You can count on us to help you select the right generator for your home and your particular needs
We are local and are ready to provide our full services throughout central Florida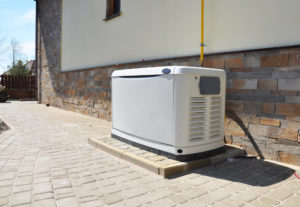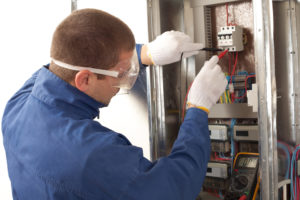 CONTACT US TODAY AT (407) 986-1981 TO GET A FREE ESTIMATE OR TO REQUEST SERVICE
OnGuard Generators
Leesburg , FL 33585

33585, 34736, 34748, 34749, 34762, 34788, 34789
Are you looking for the best selection of whole house generators in the Leesburg, FL area? Call us today at (407) 986-1981 for a complimentary quote and needs assessment. Get the best service from our attentive technicians and installers and learn how a generator can keep your home and your family safe and secure.
3278032781327833279632927