Generators in Miramar, FL
At OnGuard Generators, we know that a generators in Miramar, FL is becoming a necessity because of all the outages that are interrupting power in the area. We will ensure that you are prepared for the worst, such as power outages that can be caused by bad weather and other reasons. A poorly installed system will cost you more money, but aside from that, it poses safety concerns for your family. We believe that choosing the right people to install your generator is one of the most important steps in your generator investment. Having a generator keeps things running and keeps you safe during time of emergencies.

Fuel Efficient Power Generators in Miramar, FL
The effects of power outages can be very severe to our modern way of life. OnGuard Generators can also provide portable generators ideal for camping or RV-ing. Most suburban and urban locations are highly dependent on uninterrupted power supply.

Residential Generators and Commercial Generators in Miramar, FL Are Our Specialty

Our experts can deliver what others can't, and we guarantee that! At OnGuard Generators, we have specialized in generator installation. Miramar, FL requires an electric permit, structural permit and gas permit. We install only the latest model standby generators from the top U.S. manufacturers.

Affordable Generator Installation in Miramar, FL
If you hire us, we will properly install your generator according to manufacturer specifications to ensure that the warranty will still be valid. You can always consult OnGuard Generators to understand the specific needs for your backup power solution. We send a factory trained generator technician to perform an initial on site assessment of your property. We take put extra time and effort to ensure that we provide a house generator or industrial generator that is efficient and safe.

Contact us Today in Miramar, FL
We stand behind our work with 100% Satisfaction guarantee. We have been around for many years so you can trust us to do the job right! Contact us now for an absolutely free quotation be it an industrial generator or a house generator. We have locations all across the country and supply the best generator model for your location.

Not all Companies are Willing to Give You a Free Quotation in Miramar, FL
We promise you a stress free service, but we will never leave you out of the process entirely. Check out our customer reviews to see what others have to say about us. With us, you will be able to make an informed decision as to which power generator you would like installed in your home.

Book an On-site Assessment in Miramar, FL Today
Our customer centered approach to both residential and commercial generator installation will leave you with a reliable electrical generator that can protect your business and home for many years to come. Our technicians are highly trained to install generators in [city, state] according to all local building codes. Book an on-site assessment today.

Learn How to Save Money on Generator Installation in Miramar, FL
We pride ourselves on reasonable pricing, quality workmanship and excellent service. We want to help make sure that your home or office will always have a backup power in case of outages to avoid interruptions that affect your work, comfort and daily routine. We only install high-quality and durable products from leading manufacturers of power generators countrywide. Get in touch with us today so we can discuss your needs and get started with your project.
Your Miramar and Miami area, FL home generator source
Do you need emergency standby power throughout your home?
Or do you want a pre-wired system that gives you power for just the essential circuits until utility power is back online?
Our services:
We Can Help
Your safety is our #1 concern
We specialize in generator sales, installation and service of all generator brands including Generac, Kohler, Briggs & Stratton, Cummins Onan, Honeywell, General Electric, Guardian and Eaton.
You can count on us to help you select the right generator for your home and your particular needs
We are local and are ready to provide our full services throughout southeast Florida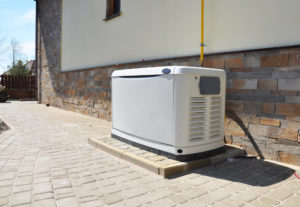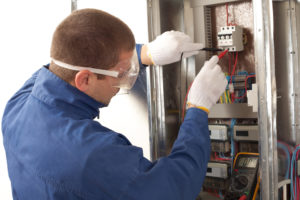 CONTACT US TODAY AT (954) 280-1011 TO GET A FREE ESTIMATE OR TO REQUEST SERVICE
OnGuard Generators
Miramar, FL 33027

33027, 33025, 33023, 33029
Are you looking for the best selection of whole house generators in the Miramar, FL area? Call us today at (954) 280-1011 for a complimentary quote and needs assessment. Get the best service from our attentive technicians and installers and learn how a generator can keep your home and your family safe and secure.