Generators in Plantation, FL
Almost every household has to deal with power failures and power outages, thus the need for generators in Plantation, FL . Having a generator keeps things running and keeps you safe during time of emergencies. Blackouts can be a huge setback especially in households that need to have uninterrupted power supply. The electric infrastructure in Florida is old and often malfunctions. Anything from human error to curious critter could be the cause of power failure.
Why Do You Need a Power Generator in Plantation, FL
Power failure incidents cause tremendous damage to data and computers in many facilities. Productivity suffers when computers and machinery don't work because the electricity is cut off. Refrigerators and freezers are filled with spoiled food and medicine when electricity goes out. People feel more secure when the lights are on and their environment is functioning properly.
Commercial and Residential Generators in Plantation, FL Are Our Specialty
OnGuard Generators focuses solely on generator installation. We take care of all permits and inspections required by Plantation, FL . We are the leading generator installers in Plantation, FL. Both residential and commercial generator installation requires skilled and experienced personnel during installation to ensure your electrical generator provides years of protection for your household and business.
Schedule an On-Site Assessment in Plantation, FL Today
We'll handle everything from installation and delivery all the way to pulling permits that are required by the Plantation, FL . Our price will include everything from installation to completion. We take put extra time and effort to ensure that we provide a house generator or industrial generator that is efficient and safe. Whether you need a propane generator or a natural gas generator for standby power we will give you an accurate estimate for the work.
Contact us Today in Plantation, FL
We can provide you with a whole house generator quotation for free. We have locations all across the country and supply the best generator model for your location. We have been around for many years so you can trust us to do the job right! Here at OnGuard Generators, we understand that your needs are unique, and that the power needs for each home vary.
Why Choose OnGuard Generators for Your Backup Generator Needs?
Our customer service is of the highest quality. Feel free to check out our customer reviews to ascertain that we do deliver on quality. OnGuard Generators will recommend the best generator model that suits your needs, give you a complete price quote, including the costs for materials and labor—no hidden fees! You can call us anytime for assistance and expert advice with your new generator. Unlike most companies, we go an extra mile and deploy a team of experienced professionals on site to access your property and give you a free quotation for generator installation.
Call Us Now for an Accurate Estimate and On-Site Visit
Our technicians are highly trained to install generators in Plantation, FL according to all local building codes. Whether you need a propane generator or a natural gas generator, we can help you. Here at OnGuard Generators, our services are designed to protect you from any kind of power interruption. Power outages can happen any time. For home owners, outages are just plain annoying, but for businesses, it can mean thousands of dollars lost in sales. We have a never-ending commitment for top notch customer service.
Contact us today for a Free Estimate!
With OnGuard Generators, you will never have to lose power in your home or business again because you will be switching power seamlessly whenever power fails. You won't have to worry about off brands and knock-offs that are not good quality. You won't have to worry about off brands and knock-offs that are not of top notch quality. Always turn to OnGuard Generators for quality generator installation. If you are interested in learning more about the benefits of having a power generator and how we can help you, call us today to consult with one of our specialists and schedule an appointment to receive your free quotation.
Your Plantation and Miami area, FL home generator source
Do you need emergency standby power throughout your home?
Or do you want a pre-wired system that gives you power for just the essential circuits until utility power is back online?
Our services:
We Can Help
Your safety is our #1 concern
We specialize in generator sales, installation and service of all generator brands including Generac, Kohler, Briggs & Stratton, Cummins Onan, Honeywell, General Electric, Guardian and Eaton.
You can count on us to help you select the right generator for your home and your particular needs
We are local and are ready to provide our full services throughout southeast Florida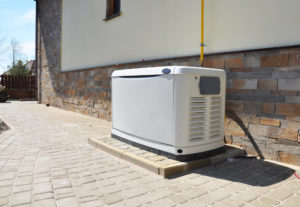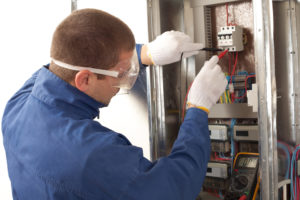 CONTACT US TODAY AT (954) 280-1011 TO GET A FREE ESTIMATE OR TO REQUEST SERVICE
OnGuard Generators
Plantation, FL 33311

33311, 33313, 33317, 33322, 33323, 33324, 33325, 33388
Are you looking for the best selection of whole house generators in the Plantation, FL area? Call us today at (954) 280-1011 for a complimentary quote and needs assessment. Get the best service from our attentive technicians and installers and learn how a generator can keep your home and your family safe and secure.