Generators in Pompano Beach, FL
OnGuard Generators will serve as your single point of contact if you need generators in Pompano Beach, FL. Blackouts can be a huge setback especially in households that need to have uninterrupted power supply. Utility poles are frequently damaged due to traffic accidents. We will ensure that you are prepared for the worst, such as power outages that can be caused by bad weather and other reasons. Our healthcare, work, livelihood and economy are all dependent on a constant supply of electricity.
Why You Should Seriously Consider a Power Generator in Pompano Beach, FL
Most suburban and urban locations are highly dependent on uninterrupted power supply. While some people will be able to survive without power for extended periods, it can be life threatening for others. People who live in extremely hot or extremely cold areas need to keep the temperatures livable, so it can be dangerous for them during a power outage. Refrigerators and freezers shut down and a lot of food and medicine spoil when power goes out.
Residential Generators and Commercial Generators in Pompano Beach, FL Are Our Specialty
All our services come with warranty and competitive pricing. OnGuard Generators focuses solely on generator installation. Our experts can deliver what others can't, and we guarantee that! Our technicians are factory-trained and licensed by the State of Florida to install home generators and commercial generators.
Schedule an On-site Assessment in Pompano Beach, FL Today
If you need a backup generator for your home or business let the experts at OnGuard Generators give you a complimentary quotation. Our price will include everything from installation to completion. We'll handle everything from installation and delivery all the way to pulling permits that are required by the Pompano Beach, FL. Adhering to our Pompano Beach, FL regulations and using our years of experience we'll discuss the various placement options for your generator based upon your property and specific situation.
Contact Us Today in Pompano Beach, FL
Our generators are quiet, good looking units installed in your home and permanently connected to your power supply. Our offices are everywhere and we service the entire Pompano Beach, FL area. You may need a house generator with just enough power for your furnace and a few lights, or you may want to make sure that all appliances are running in case of a power outage, including your television and computer. We have locations all across the country and supply the best generator model for your location.
Not All Companies Offer Free Whole House Generator Quotations in Pompano Beach, FL
Check out our customer reviews to see what others have to say about us. Our accurate estimates will give you a peace of mind if you are on a tight budget and want no surprises later on. With us, you will be able to make an informed decision as to which power generator you would like installed in your home. We promise you a stress free service, but we will never leave you out of the process entirely.
Call Us Now for an Accurate Estimate and On-Site Visit
Power outages can happen any time. For home owners, outages are just plain annoying, but for businesses, it can mean thousands of dollars lost in sales. OnGuard Generators is responsible for passing all Pompano Beach inspections. We have a never-ending commitment for top notch customer service. The lowest price in the industry will not guarantee that it is the best; remember that a generator is a significant investment so your choice of company is crucial to the success of the entire process.
Learn How to Save Money on Generator Installation in Pompano Beach, FL
We want to help make sure that your home or office will always have a backup power in case of outages to avoid interruptions that affect your work, comfort and daily routine. We sell and install electrical generators at OnGuard Generators. We promise unmatched turn-key solution from the moment you call us right through your installation and scheduled maintenance. You won't have to worry about off brands and knock-offs that are not good quality. Contact us today so we can get started with your project.
Your Pompano Beach and Miami area, FL home generator source
Do you need emergency standby power throughout your home?
Or do you want a pre-wired system that gives you power for just the essential circuits until utility power is back online?
Our services:
We Can Help
Your safety is our #1 concern
We specialize in generator sales, installation and service of all generator brands including Generac, Kohler, Briggs & Stratton, Cummins Onan, Honeywell, General Electric, Guardian and Eaton.
You can count on us to help you select the right generator for your home and your particular needs
We are local and are ready to provide our full services throughout southeast Florida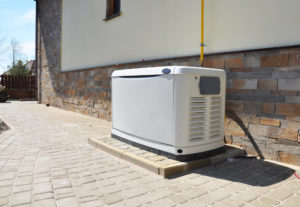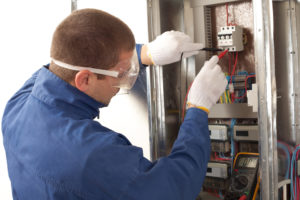 CONTACT US TODAY AT (954) 280-1011 TO GET A FREE ESTIMATE OR TO REQUEST SERVICE
OnGuard Generators
Pompano Beach, FL 33060

33060, 33069, 33064, 33062, 33063, 33065, 33066, 33067, 33068, 33071, 33073, 33076, 33441, 33061, 33072, 33074, 33077
Are you looking for the best selection of whole house generators in the Pompano Beach, FL area? Call us today at (954) 280-1011 for a complimentary quote and needs assessment. Get the best service from our attentive technicians and installers and learn how a generator can keep your home and your family safe and secure.