Generators in Sailfish Point, FL

OnGuard Generators will serve as your single point of contact if you need generators in Sailfish Point, FL. We will ensure that you are prepared for the worst, such as power outages that can be caused by bad weather and other reasons. A poorly installed system will cost you more money, but aside from that, it poses safety concerns for your family. Electricity often goes out due to human error. The electric infrastructure in Florida is old and often malfunctions.

Why Opt for a Power Generator in Sailfish Point, FL
When Televisions, radios, phones and computers stop functioning modern communication ceases, Economies collapse, banks fail, and money systems fail. The effects of power outages can be very severe to our modern way of life. Refrigerators and freezers shut down and a lot of food and medicine spoil when power goes out. While some people will be able to survive without power for extended periods, it can be life threatening for others.
Safe and Dependable Residential and Commercial Generator Installation in Sailfish Point, FL

We take care of all permits and inspections required by Sailfish Point, FL. OnGuard Generators focuses solely on generator installation. Our teams of experts are highly skilled, equipped and licensed by the state of FL to install both commercial and residential generators. Our licensed technicians will help you through the process, provide all information you need and make practical recommendations for your home or commercial space.

Affordable Generator Installation in Sailfish Point, FL
We'll handle everything from installation and delivery all the way to pulling permits that are required by the Sailfish Point, FL. We'll help you find out what you need and how much it will cost no strings attached. From our estimates to the completion of your project, we deliver results that meet and even exceed your expectations. If you hire us, we will properly install your generator according to manufacturer specifications to ensure that the warranty will still be valid.

Contact us Today in Sailfish Point, FL
OnGuard Generators is always innovating to meet customer needs. Contact us now for an absolutely free quotation be it an industrial generator or a house generator. We visit your home, discuss with you your requirements and outline our recommendations. Our offices are everywhere and we service the entire Sailfish Point, FL area. If you're planning for the next power failure or have suffered from power outages in the past, we've got you covered.

Not All Companies Offer Free Whole House Generator Quotations in Sailfish Point, FL

We will keep you in the loop regarding the progress of your project because we value open communication. We promise you a stress free service, but we will never leave you out of the process entirely. You will have plenty of time to make the right choice because we want you to confident about your decision.

Book an On-site Assessment in Sailfish Point, FL Today
We have a lot to offer if you choose OnGuard Generators as your backup power partner. Book an on-site assessment today. OnGuard Generators is responsible for passing all Sailfish Point inspections. You decide whether you need standby generators that provide whole house power or essential circuit power only, which really depends on your needs and budget.

Learn How to Save Money on Generator Installation in Sailfish Point, FL
We only install the best products from the top manufacturers of power generators in the country. We only install the best products from the top manufacturers of power generators in the country. With OnGuard Generators, you will never have to lose power in your home or business again because you will be switching power seamlessly whenever power fails. Always turn to OnGuard Generators for quality generator installation. Contact us today so we can get started with your project.
Your Sailfish Point and Stuart area, FL home generator source
Do you need emergency standby power throughout your home?
Or do you want a pre-wired system that gives you power for just the essential circuits until utility power is back online?
Our services:
We Can Help
Your safety is our #1 concern
We specialize in generator sales, installation and service of all generator brands including Generac, Kohler, Briggs & Stratton, Cummins Onan, Honeywell, General Electric, Guardian and Eaton.
You can count on us to help you select the right generator for your home and your particular needs
We are local and are ready to provide our full services throughout central Florida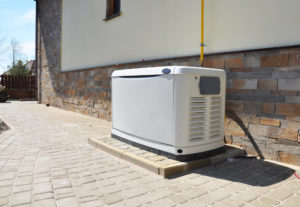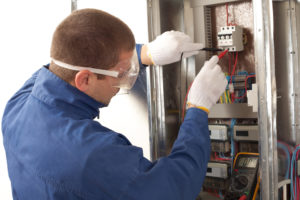 CONTACT US TODAY AT (954) 280-1011 TO GET A FREE ESTIMATE OR TO REQUEST SERVICE
OnGuard Generators
Sailfish Point, FL 34996

Are you looking for the best selection of whole house generators in the Sailfish Point, Jensen Beach and Stuart, FL areas? Call us today at (954) 280-1011 for a complimentary quote and needs assessment. Get the best service from our attentive technicians and installers and learn how a generator can keep your home and your family safe and secure.
3278032781327833279632927