Generators in Cary, NC
At OnGuard Generators, we know that a generators in Cary, NC is becoming a necessity because of all the outages that are interrupting power in the area. At OnGuard Generators, we understand that generators are quickly becoming a necessity in the area. Obvious causes of power failure include short circuits, brownouts, natural causes and damaged utility poles. Blackouts can be a huge setback especially in households that need to have uninterrupted power supply.
Fuel Efficient Power Generators in Cary, NC
While some people will be able to survive without power for extended periods, it can be life threatening for others. People who live in extremely hot or extremely cold areas need to keep the temperatures livable, so it can be dangerous for them during a power outage. People feel more secure when the lights are on and their environment is functioning properly. Refrigerators and freezers shut down and a lot of food and medicine spoil when power goes out. Most suburban and urban locations are highly dependent on uninterrupted power supply.
Safe and Dependable Residential and Commercial Generator Installation
OnGuard Generators offers installation, support, service work and maintenance for all our customers. At OnGuard Generators, we have specialized in generator installation. We offer the widest selection of power generators whether for residential or commercial use. We take care of all permits and inspections required by Cary, NC.
Schedule an On-site Assessment Today
We take put extra time and effort to ensure that we provide a house generator or industrial generator that is efficient and safe. We will come to your location and evaluate the size generator you need to deliver your power requirements during an outage. Our price will include everything from installation to completion. If you're searching for the best generator system, you don't have to do it alone.
Contact Us Today in Cary, NC
We visit your home, discuss with you your requirements and outline our recommendations. We stand behind our work with 100% Satisfaction guarantee. Call us now for a cost-free quotation for a house generator or industrial generator. More and more home and business owners are investing in generators to be always ready when the lights go out.
Not All Companies Offer Free Whole House Generator Quotations
Our accurate estimates will give you a peace of mind if you are on a tight budget and want no surprises later on. We will keep you in the loop regarding the progress of your project because we value open communication. Unlike most companies, we go an extra mile and deploy a team of experienced professionals on site to access your property and give you a free quotation for generator installation.
Cost Effective Generator Installation in Cary, NC
Whether you need a propane generator or a natural gas generator, we can help you. Here at OnGuard Generators, our services are designed to protect you from any kind of power interruption. The best way to get an accurate quotation is to have one of our technicians come to your site. Book an on-site assessment today. We look at your electrical panel and proposed generator location and make sure they are the most efficient solution for your needs.
Contact us today for a Free Estimate!
We pride ourselves on reasonable pricing, quality workmanship and excellent service. We only install high-quality and durable products from leading manufacturers of power generators countrywide. We have installed generators in homes of all sizes as well as medical facilities, restaurants, office buildings, industrial warehouses, food stores and municipal facilities. We have installed generators in big and small homes as well as medical facilities, restaurants, office buildings, industrial warehouses, food stores and municipal facilities. Contact us today so we can get started with your project.
Your Cary and Raleigh area, NC home generator source
Do you need emergency standby power throughout your home?
Or do you want a pre-wired system that gives you power for just the essential circuits until utility power is back online?
Our services:
We Can Help
Your safety is our #1 concern
We specialize in generator sales, installation and service of all generator brands including Generac, Kohler, Briggs & Stratton, Cummins Onan, Honeywell, General Electric, Guardian and Eaton.
You can count on us to help you select the right generator for your home and your particular needs
We are local and are ready to provide our full services throughout North Carolina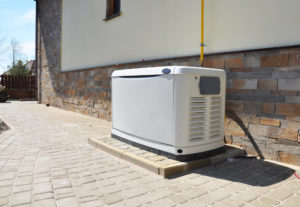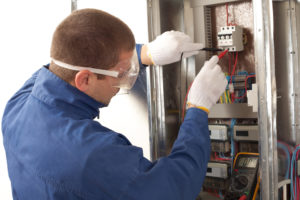 CONTACT US TODAY AT (844) 400-9518 TO GET A FREE ESTIMATE OR TO REQUEST SERVICE
OnGuard Generators
Cary, NC 27610

27513, 27519, 27511, 27518, 27539, 27607, 27560, 27606, 27502, 27523, 27617, 27713, 27512
Are you looking for the best selection of whole house generators in the Cary, NC area? Call us today at (844) 400-9518 for a complimentary quote and needs assessment. Get the best service from our attentive technicians and installers and learn how a generator can keep your home and your family safe and secure.