Generators in Charlotte, NC
OnGuard Generators understands your needs when it comes to generators in Charlotte, NC. Blackouts can be a huge setback especially in households that need to have uninterrupted power supply. It is vital to know about the possible causes of power outage in order to better protect our businesses as well as ourselves from its devastating effects. Having a generator keeps things running and keeps you safe during time of emergencies. Obvious causes of power failure include short circuits, brownouts, natural causes and damaged utility poles.
Fuel Efficient Power Generators in Charlotte, NC
Refrigerators and freezers are filled with spoiled food and medicine when electricity goes out. Productivity suffers when computers and machinery don't work because the electricity is cut off. When Televisions, radios, phones and computers stop functioning modern communication ceases, Economies collapse, banks fail, and money systems fail. Most suburban and urban locations are highly dependent on uninterrupted power supply. While some people will be able to survive without power for extended periods, it can be life threatening for others.
Reliable Power Generators Backed With Warranty and Support
Some important factors to consider when having a generator installed include run time, durability, noise levels and fuel efficiency among many others. We offer the widest selection of power generators whether for residential or commercial use. Our licensed technicians will help you through the process, provide all information you need and make practical recommendations for your home or commercial space. OnGuard Generators offers installation, support, service work and maintenance for all our customers.
Schedule an On-Site Assessment Today
We send a factory trained generator technician to perform an initial on site assessment of your property. Our technicians can install, repair and replace any type of backup generator. Whether you need a propane generator or a natural gas generator for standby power we will give you an accurate estimate for the work. We take you a step at a time through the entire generator selection process.
Contact us Today in Charlotte, NC
Here at OnGuard Generators , our ultimate goal is to provide top comfort for you and your family. Afraid there might be power failure in your area? Worry not for we've got you covered. We have been around for many years so you can trust us to do the job right! Contact us now for an absolutely free quotation be it an industrial generator or a house generator.
Not All Companies Offer Free Whole House Generator Quotations in Charlotte, NC
You can call us anytime for assistance and expert advice with your new generator. Unlike most companies, we go an extra mile and deploy a team of experienced professionals on site to access your property and give you a free quotation for generator installation. You will have plenty of time to make the right choice because we want you to confident about your decision. We will keep you in the loop regarding the progress of your project because we value open communication.
Call Us Now for an Accurate Estimate and On-Site Visit
We have a never-ending commitment for top notch customer service. Power outages can happen any time. For home owners, outages are just plain annoying, but for businesses, it can mean thousands of dollars lost in sales. Whether you need a propane generator or a natural gas generator, we can help you. Here at OnGuard Generators, our services are designed to protect you from any kind of power interruption. You decide whether you need standby generators that provide whole house power or essential circuit power only, which really depends on your needs and budget.
Learn How to Save Money on Generator Installation
We have installed generators in homes of all sizes as well as medical facilities, restaurants, office buildings, industrial warehouses, food stores and municipal facilities. You won't have to worry about off brands and knock-offs that are not of top notch quality. You won't have to worry about off brands and knock-offs that are not good quality. We only install high-quality and durable products from leading manufacturers of power generators countrywide. Get in touch with us today so we can discuss your needs and get started with your project.
Your Charlotte area, NC home generator source
Do you need emergency standby power throughout your home?
Or do you want a pre-wired system that gives you power for just the essential circuits until utility power is back online?
Our services:
We Can Help
Your safety is our #1 concern
We specialize in generator sales, installation and service of all generator brands including Generac, Kohler, Briggs & Stratton, Cummins Onan, Honeywell, General Electric, Guardian and Eaton.
You can count on us to help you select the right generator for your home and your particular needs
We are local and are ready to provide our full services throughout North Carolina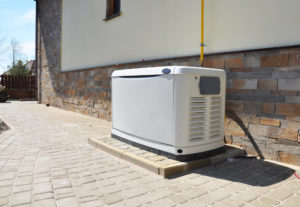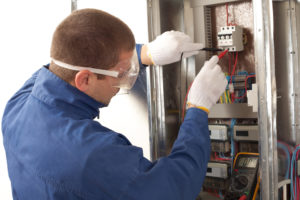 CONTACT US TODAY AT (844) 400-9518 TO GET A FREE ESTIMATE OR TO REQUEST SERVICE
OnGuard Generators
Charlotte, NC 28269

28269, 28277, 28205, 28215, 28210, 28216, 28212, 28226, 28213, 28262, 28208, 28270, 28273, 28211, 28214, 28217, 28227, 28209, 28206, 28278, 28202, 28203, 28105, 28207, 28204, 28134, 28078, 28244, 28246, 28254, 28280, 28281, 28282, 28284, 28285, 28287, 28223, 28228, 28242, 28243, 28250, 28253, 28255, 28258, 28263, 28274, 28288, 28289, 28290, 28296, 28201, 28218, 28219, 28220, 28221, 28222, 28224, 28229, 28230, 28231, 28232, 28233, 28234, 28235, 28236, 28237, 28241, 28247, 28256, 28260, 28265, 28266, 28271, 28272, 28275, 28297, 28299
Are you looking for the best selection of whole house generators in the Charlotte, NC area? Call us today at (844) 400-9518 for a complimentary quote and needs assessment. Get the best service from our attentive technicians and installers and learn how a generator can keep your home and your family safe and secure.