Generators in High Point, NC
OnGuard Generators will serve as your single point of contact if you need generators in High Point, NC. Blackouts can be a huge setback especially in households that need to have uninterrupted power supply. Utility poles are frequently damaged due to traffic accidents. It is vital to know about the possible causes of power outage in order to better protect our businesses as well as ourselves from its devastating effects. Power outages can occur because of storms.
Why You Should Seriously Consider a Power Generator in High Point, NC
OnGuard Generators can also provide portable generators ideal for camping or RV-ing. Productivity suffers when computers and machinery don't work because the electricity is cut off. Security and surveillance resources can be temporarily knocked down as a result of power failure which could prompt increased crime rates. Refrigerators and freezers are filled with spoiled food and medicine when electricity goes out. People feel more secure when the lights are on and their environment is functioning properly.
Safe and Dependable Residential and Commercial Generator Installation in High Point, NC
We install only the latest model standby generators from the top U.S. manufacturers. Our licensed technicians will help you through the process, provide all information you need and make practical recommendations for your home or commercial space. At OnGuard Generators, we have specialized in generator installation. Our technicians are factory-trained and licensed by the State of NC to install home generators and commercial generators.
Schedule an On-site Assessment Today
Our technicians can install, repair and replace any type of backup generator. We'll help you find out what you need and how much it will cost no strings attached. If you need a backup generator for your home or business let the experts at OnGuard Generators give you a complimentary quotation.
Contact us Today in High Point, NC
Our offices are everywhere and we service the entire High Point, NC area. Here at OnGuard Generators , our ultimate goal is to provide top comfort for you and your family. Our office is close by and we service the entire High Point, NC area. We stand behind our work with 100% Satisfaction guarantee.
Why Choose OnGuard Generators for Your Backup Generator Needs?
You can call us anytime for assistance and expert advice with your new generator. Unlike most companies, we go an extra mile and deploy a team of experienced professionals on site to access your property and give you a free quotation for generator installation. With us, you will be able to make an informed decision as to which power generator you would like installed in your home. OnGuard Generators will recommend the best generator model that suits your needs, give you a complete price quote, including the costs for materials and labor—no hidden fees!
Book an On-site Assessment Today
Our technicians are highly trained to install generators in High Point, NC according to all local building codes. We have a never-ending commitment for top notch customer service. Call us and get your free complimentary quotation or inquire more about our services and products.
Learn How to Save Money on Generator Installation in High Point, NC
We have installed generators in homes of all sizes as well as medical facilities, restaurants, office buildings, industrial warehouses, food stores and municipal facilities. We want to help make sure that your home or office will always have a backup power in case of outages to avoid interruptions that affect your work, comfort and daily routine. We only install the best products from the top manufacturers of power generators in the country. We only install high-quality and durable products from leading manufacturers of power generators countrywide. Call us today!
Your High Point and Raleigh area, NC home generator source
Do you need emergency standby power throughout your home?
Or do you want a pre-wired system that gives you power for just the essential circuits until utility power is back online?
Our services:
We Can Help
Your safety is our #1 concern
We specialize in generator sales, installation and service of all generator brands including Generac, Kohler, Briggs & Stratton, Cummins Onan, Honeywell, General Electric, Guardian and Eaton.
You can count on us to help you select the right generator for your home and your particular needs
We are local and are ready to provide our full services throughout North Carolina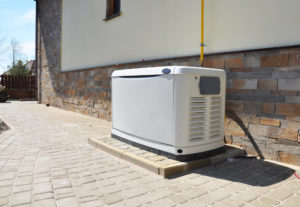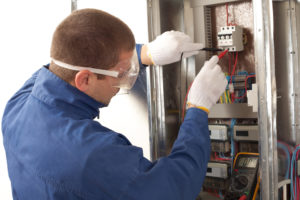 CONTACT US TODAY AT (844) 400-9518 TO GET A FREE ESTIMATE OR TO REQUEST SERVICE
OnGuard Generators
High Point, NC 27265

27265, 27260, 27262, 27282, 27263, 27409, 27235, 27360, 27284, 27407, 27410, 27268, 27261, 27264
Are you looking for the best selection of whole house generators in the High Point, NC area? Call us today at (844) 400-9518 for a complimentary quote and needs assessment. Get the best service from our attentive technicians and installers and learn how a generator can keep your home and your family safe and secure.