Whole House Generators for North Miami, FL Homes
Living in southeast Florida and especially in North Miami, it is not hard to imagine a scenario where electrical power can be out for days or weeks at a time. Violent thunderstorms and hurricanes can knock out power to whole neighborhoods, cities and counties in our area.
As 21st Century Americans, our lives depend on electricity for our lifestyles every hour of every day. From the air conditioning that keeps our homes comfortable in the most humid weather to our cell phones that allow us to keep in touch 24/7. Without it, we are hard-pressed to keep our food safely chilled, our security systems online and on guard, and our lights on so we can read and navigate our homes safely.
When you have a significant investment in your home and your safety, you should consider the ultimate in protection for your home and family with a standby whole house generator. No matter what causes a power outage, a generator will keep the key systems in your home operating no matter how long the power stays out. If you work from home, having a generator can help you maintain your work schedule which might impact your ability to make a living. It is the one system in your home that ensures that all of the other systems your house runs on are working no matter what happens in the rest of your neighborhood.
We don't often consider how fragile our electrical grid actually is. Just driving around the North Miami area and seeing all the above-ground power lines that dot the landscape is a stark reminder that our power supply is vulnerable to weather, accidents and human error. Just the loss of food in your refrigerator and freezer from an extended power outage is a significant monetary loss not to mention the feelings of helplessness and fear that some children and adults feel when they are left alone waiting in the dark for who knows how long.
Just like your security system, a home generator is something that you hope you never have to use, but when you have it, you are glad that it is there. Why not give us a call to find out how affordable and easy it is to have a backup generator installed in your home? We will help you select the right equipment that will keep you safe and secure while allowing you to lead a normal life at home.
Your North Miami and Southeast Florida Generator Source
Do you need emergency standby power throughout your home?
Or do you want a pre-wired system that gives you power for just the essential circuits until utility power is back online?
Our services:
We Can Help
Your safety is our #1 concern
We specialize in generator sales, installation and service of all generator brands including Generac, Kohler, Briggs & Stratton, Cummins Onan, Honeywell, General Electric, Guardian and Eaton.
You can count on us to help you select the right generator for your home and your particular needs
We are local and are ready to provide our full services throughout the southeast Florida area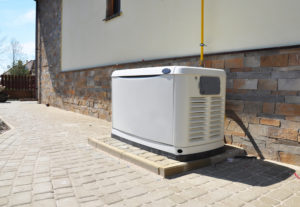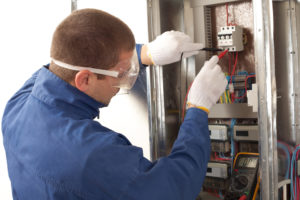 CONTACT US TODAY AT (954) 280-1011 TO GET A FREE ESTIMATE OR TO REQUEST SERVICE
OnGuard Generators
North Miami, FL
33160
The team at OnGuard Generators is waiting for your call. We sell and service all major brands of home backup generators. We can take care of all permits and inspections as well as complete your installation in a matter of just a day or two once we receive approval. Protect your home and family today with a generator from OnGuard. Call us now at (954) 280-1011.