Generators in Hamilton, OH
At OnGuard Generators, we know that a generators in Hamilton, OH is becoming a necessity because of all the outages that are interrupting power in the area. Obvious causes of power failure include short circuits, brownouts, natural causes and damaged utility poles. During excessive heat and cold temperatures power can be intentionally interrupted for days to conserve resources. We will ensure that you are prepared for the worst, such as power outages that can be caused by bad weather and other reasons. At OnGuard Generators, we understand that generators are quickly becoming a necessity in the Hamilton area.
Why You Should Seriously Consider a Power Generator in Hamilton, OH
Protect your family with a reliable backup power in case the power goes down in the middle of winter. Homes and businesses are vulnerable to security breaches when there is no power. Televisions don't work without power. Our residential generators and commercial generators are fuel efficient, and they can provide long run times and consistent power. Productivity levels dwindle when machinery and computers cease to function when there is no power.
Residential Generators and Commercial Generators in Hamilton, OH Are Our Specialty
All our services come with warranty and competitive pricing. OnGuard Generators has general contractor and electrical contractor licenses to ensure all work is done in house from start to finish. We make sure all inspections and permits required by Hamilton, OH are catered for. We are the leading generator installers in Hamilton, OH.
Schedule an On-site Assessment Today
We visit your home, evaluate your needs and provide you with the total cost up front, in writing, with no hidden fees. Our technicians can install, repair and replace any type of backup generator. We take put extra time and effort to ensure that we provide a house generator or industrial generator that is efficient and safe. If you hire us, we will properly install your generator according to manufacturer specifications to ensure that the warranty will still be valid.
Free Whole House Generator Quotations in Hamilton, OH
If you're planning for the next power failure or have suffered from power outages in the past, we've got you covered. You may need a house generator with just enough power for your furnace and a few lights, or you may want to make sure that all appliances are running in case of a power outage, including your television and computer. Our generators are quiet, good looking units installed in your home and permanently connected to your power supply. Afraid there might be power failure in your area? Worry not for we've got you covered.
Not all Companies are Willing to Give You a Free Quotation
No matter what generator service you need, whether a propane generator or natural gas generator, you will receive the same level of quality from all our experts. Our customer service is of the highest quality. Feel free to check out our customer reviews to ascertain that we do deliver on quality. We will keep you in the loop regarding the progress of your project because we value open communication. OnGuard Generators is one of very few companies that will come to your location to give you a free quotation for generator installation.
Call us Now for an Accurate Estimate and On-site Visit
You decide whether you need standby generators that provide whole house power or essential circuit power only, which really depends on your needs and budget. We look at your electrical panel and proposed generator location and make sure they are the most efficient solution for your needs. We have a lot to offer if you choose OnGuard Generators as your backup power partner.
Learn How to Save Money on Generator Installation in Hamilton, OH
We only install the best products from the top manufacturers of power generators in the country. We only install high-quality and durable products from leading manufacturers of power generators countrywide. We have installed generators in homes of all sizes as well as medical facilities, restaurants, office buildings, industrial warehouses, food stores and municipal facilities. OnGuard Generators is a full service sales, installation, service generator dealer servicing the greater part of Hamilton, OH. If you are interested in learning more about the benefits of having a power generator and how we can help you, call us today to consult with one of our specialists and schedule an appointment to receive your free quotation.
Your Hamilton and Columbus area, OH home generator source
Do you need emergency standby power throughout your home?
Or do you want a pre-wired system that gives you power for just the essential circuits until utility power is back online?
Our services:
We Can Help
Your safety is our #1 concern
We specialize in generator sales, installation and service of all generator brands including Generac, Kohler, Briggs & Stratton, Cummins Onan, Honeywell, General Electric, Guardian and Eaton.
You can count on us to help you select the right generator for your home and your particular needs
We are local and are ready to provide our full services throughout Ohio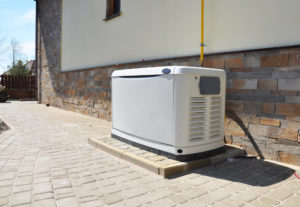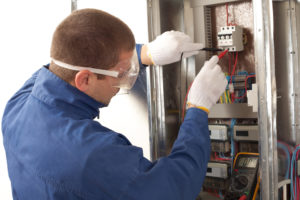 CONTACT US TODAY AT (844) 400-9518 TO GET A FREE ESTIMATE OR TO REQUEST SERVICE
OnGuard Generators
Hamilton, OH 45013

45013, 45011, 45015, 45014, 45025, 45026, 45012
Are you looking for the best selection of whole house generators in the Hamilton, OH area? Call us today at (844) 400-9518 for a complimentary quote and needs assessment. Get the best service from our attentive technicians and installers and learn how a generator can keep your home and your family safe and secure.