Generators in Toledo, OH
OnGuard Generators will serve as your single point of contact if you need generators in Toledo, OH. Having a generator keeps things running and keeps you safe during time of emergencies. Power outages can occur because of storms. During excessive heat and cold temperatures power can be intentionally interrupted for days to conserve resources. We will ensure that you are prepared for the worst, such as power outages that can be caused by bad weather and other reasons.
Why Do You Need a Power Generator in Toledo, OH
Refrigerators and freezers shut down and a lot of food and medicine spoil when power goes out. While some people will be able to survive without power for extended periods, it can be life threatening for others. People who live in extremely hot or extremely cold areas need to keep the temperatures livable, so it can be dangerous for them during a power outage. Most suburban and urban locations are highly dependent on uninterrupted power supply. People feel more secure when the lights are on and their environment is functioning properly.
Residential Generators and Commercial Generators in Toledo, OH Are Our Specialty
All our services come with warranty and competitive pricing. Both residential and commercial generator installation requires skilled and experienced personnel during installation to ensure your electrical generator provides years of protection for your household and business. We install only the latest model standby generators from the top U.S. manufacturers. OnGuard Generators has general contractor and electrical contractor licenses to ensure all work is done in house from start to finish.
Schedule an On-Site Assessment Today
We take put extra time and effort to ensure that we provide a house generator or industrial generator that is efficient and safe. We visit your home, evaluate your needs and provide you with the total cost up front, in writing, with no hidden fees. You'll get a quotation of the ideal generator to cater for your needs. If you need a backup generator for your home or business let the experts at OnGuard Generators give you a complimentary quotation.
Contact Us Today in Toledo, OH
Contact us now for an absolutely free quotation be it an industrial generator or a house generator. Here at OnGuard Generators, we understand that your needs are unique, and that the power needs for each home vary. Let OnGuard Generators ensure you are never in the dark by installing only the best electrical generator that will manage your resident's emergency power needs with a customizable system and low cost. We have locations all across the country and supply the best generator model for your location.
Why Choose OnGuard Generators for Your Backup Generator Needs?
Our accurate estimates and flat rates will give you a peace of mind if you are on a tight budget. Call our friendly customer care representatives to get expert advice and assistance with your new generator should any issues arise. OnGuard Generators is one of very few companies that will come to your location to give you a free quotation for generator installation. Unlike most companies, we go an extra mile and deploy a team of experienced professionals on site to access your property and give you a free quotation for generator installation.
Cost Effective Generator Installation
Book an on-site assessment today. We look at your electrical panel and proposed generator location and make sure they are the most efficient solution for your needs. Power outages can happen any time. For home owners, outages are just plain annoying, but for businesses, it can mean thousands of dollars lost in sales.
Learn How to Save Money on Generator Installation in Toledo, OH
We promise unmatched turn-key solution from the moment you call us right through your installation and scheduled maintenance. You won't have to worry about off brands and knock-offs that are not good quality. You won't have to worry about off brands and knock-offs that are not good quality. We have installed generators in homes of all sizes as well as medical facilities, restaurants, office buildings, industrial warehouses, food stores and municipal facilities. Contact us today so we can get started with your project.
Your Toledo and Cleveland area, OH home generator source
Do you need emergency standby power throughout your home?
Or do you want a pre-wired system that gives you power for just the essential circuits until utility power is back online?
Our services:
We Can Help
Your safety is our #1 concern
We specialize in generator sales, installation and service of all generator brands including Generac, Kohler, Briggs & Stratton, Cummins Onan, Honeywell, General Electric, Guardian and Eaton.
You can count on us to help you select the right generator for your home and your particular needs
We are local and are ready to provide our full services throughout Ohio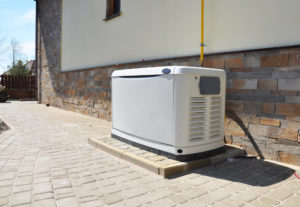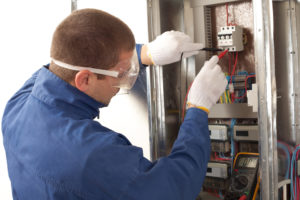 CONTACT US TODAY AT (844) 400-9518 TO GET A FREE ESTIMATE OR TO REQUEST SERVICE
OnGuard Generators
Toledo, OH 43613

43613, 43614, 43612, 43605, 43615, 43607, 43609, 43606, 43608, 43611, 43623, 43604, 43620, 43610, 43537, 43601, 43616, 43617, 43652, 43654, 43656, 43657, 43659, 43660, 43661, 43666, 43667, 43681, 43682, 43603, 43635, 43697, 43699
Are you looking for the best selection of whole house generators in the Toledo, OH area? Call us today at (844) 400-9518 for a complimentary quote and needs assessment. Get the best service from our attentive technicians and installers and learn how a generator can keep your home and your family safe and secure.