Generators in Midwest City, Oklahoma
At OnGuard Generators, we are aware that there is an increased need for generators in Midwest City, OK arising from power outages. Power outages can occur because of storms. Electricity often goes out due to human error. During excessive heat and cold temperatures power can be intentionally interrupted for days to conserve resources. The electric infrastructure in Oklahoma is old and often malfunctions.
Fuel Efficient Power Generators in Midwest City, OK
Power failure incidents cause tremendous damage to data and computers in many facilities. Safety in Businesses and homes is compromised when there is no power. Most suburban and urban locations are highly dependent on uninterrupted power supply. Productivity levels dwindle when machinery and computers cease to function when there is no power. Food and medicines spoil in refrigerators and freezers when electricity goes out.

Residential Generators and Commercial Generators in Midwest City Are Our Specialty

OnGuard Generators offers installation, support, service work and maintenance for all our customers. OnGuard Generators focuses solely on generator installation. We install only the latest models of standby generators from the top U.S. manufacturers. We offer the widest selection of power generators whether for residential or commercial use.
Schedule an On-site Assessment in Midwest City Today
We take put extra time and effort to ensure that we provide a house generator or industrial generator that is efficient and safe. Our technicians can install, repair and replace any type of backup generator. You can always consult OnGuard Generators to understand the specific needs for your backup power solution. We take you a step at a time through the entire generator selection process.

Contact us Today in Midwest City
Here at OnGuard Generators , our ultimate goal is to provide top comfort for you and your family. If you're planning for the next power failure or have suffered from power outages in the past, we've got you covered. Our offices are everywhere and we service the entire Midwest City area. We can provide you with a whole house generator quotation for free. Whether you have lost power in the past or are planning for the next outage, OnGuard Generators is ready to help you with the best generator model for your power needs.
Reliable and Safe Generator Installation in Midwest City
We promise you a stress free service, but we will never leave you out of the process entirely. Unlike most companies, we go an extra mile and deploy a team of experienced professionals on site to access your property and give you a free quotation for generator installation. Our accurate estimates will give you a peace of mind if you are on a tight budget and want no surprises later on. We will keep you in the loop regarding the progress of your project because we value open communication.
Call Us Now for an Accurate Estimate and On-Site Visit
Power outages can happen any time. For home owners, outages are just plain annoying, but for businesses, it can mean thousands of dollars lost in sales. We have a never-ending commitment for top notch customer service. If you want the security and peace of mind that comes with owning a reliable, high quality electrical generator, call OnGuard Generators. Why us? Well, maybe it is because of our industry-leading warranties or our power management innovation.

Learn How to Save Money on Generator Installation in Midwest City
We sell and install electrical generators at OnGuard Generators. We pride ourselves on reasonable pricing, quality workmanship and excellent service. We only install high-quality and durable products from leading manufacturers of power generators countrywide. We have installed generators in homes of all sizes as well as medical facilities, restaurants, office buildings, industrial warehouses, food stores and municipal facilities. Contact us today so we can get started with your project.
Your Midwest City and Oklahoma home generator source
Do you need emergency standby power throughout your home?
Or do you want a pre-wired system that gives you power for just the essential circuits until utility power is back online?
Our services:
We Can Help
Your safety is our #1 concern
We specialize in generator sales, installation and service of all generator brands including Generac, Kohler, Briggs & Stratton, Cummins Onan, Honeywell, General Electric, Guardian and Eaton.
You can count on us to help you select the right generator for your home and your particular needs
We are local and are ready to provide our full services throughout Oklahoma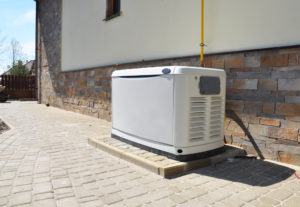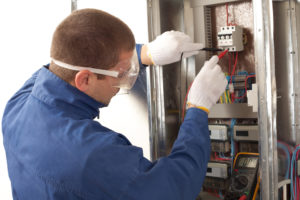 CONTACT US TODAY AT (405) 445-6807 TO GET A FREE ESTIMATE OR TO REQUEST SERVICE
OnGuard Generators
Midwest City, Oklahoma 73150

73110, 73130, 73141, 73084, 73117, 73121, 73145, 73150
Call OnGuard Generators today at (405) 445-6807 for fast, friendly service and accurate quotes for home standby generators and backup generators for commercial buildings. You can trust our trained technicians to install your generator to all local building codes and give you the safety and security you need for peace of mind.