Generators in Allentown, PA
At OnGuard Generators, we are aware that there is an increased need for generators in Allentown, PA arising from power outages. There are several reasons you could be out of power, aside from bad weather. Electricity often goes out due to human error. Obvious causes of power failure include short circuits, brownouts, natural causes and damaged utility poles. Power outages can occur because of storms.
Fuel Efficient Power Generators in Allentown, PA
People who live in extremely hot or extremely cold areas need to keep the temperatures livable, so it can be dangerous for them during a power outage. Productivity suffers when computers and machinery don't work because the electricity is cut off. Televisions don't work without power. Security and surveillance resources can be temporarily knocked down as a result of power failure which could prompt increased crime rates.
Residential Generators and Commercial Generators Are Our Specialty
We install only the best, latest model of standby generators from the top U.S. manufacturers. Whether it's residential generators and commercial generators, OnGuard Generators has the knowledge and experience that will match your specific requirements. We offer the widest selection of power generators whether for residential or commercial use. At OnGuard Generators, we have specialized in generator installation.
Schedule an On-site Assessment in Allentown, PA Today
Our technicians can install, repair and replace any type of backup generator. We can help you decide which circuits you want to power up during an electrical outage during the assessment. We'll handle everything from installation and delivery all the way to pulling permits that are required by the Allentown, PA. We'll help you find out what you need and how much it will cost no strings attached.
Free Whole House Generator Quotations in Allentown, PA
We stand behind our work with 100% Satisfaction guarantee. If you're planning for the next power failure or have suffered from power outages in the past, we've got you covered. Here at OnGuard Generators, we understand that your needs are unique, and that the power needs for each home vary. Whether you have lost power in the past or are planning for the next outage, OnGuard Generators is ready to help you with the best generator model for your power needs.
Reliable and Safe Generator Installation
Check out our customer reviews to see what others have to say about us. With us, you will be able to make an informed decision as to which power generator you would like installed in your home. We promise you a stress free service, but we will never leave you out of the process entirely.
Call Us Now for an Accurate Estimate and On-Site Visit
Call us and get your free complimentary quotation or inquire more about our services and products. If you want the security and peace of mind that comes with owning a reliable, high quality electrical generator, call OnGuard Generators. The lowest price in the industry will not guarantee that it is the best; remember that a generator is a significant investment so your choice of company is crucial to the success of the entire process.
Learn How to Save Money on Generator Installation
We have installed generators in homes of all sizes as well as medical facilities, restaurants, office buildings, industrial warehouses, food stores and municipal facilities. OnGuard Generators is a full service sales, installation, service generator dealer servicing the greater part of Allentown, PA. We pride ourselves on reasonable pricing, quality workmanship and excellent service. Always turn to OnGuard Generators for quality generator installation. If you are interested in learning more about the benefits of having a power generator and how we can help you, call us today to consult with one of our specialists and schedule an appointment to receive your free quotation.
Your Allentown and Pennsylvania area, PA home generator source
Do you need emergency standby power throughout your home?
Or do you want a pre-wired system that gives you power for just the essential circuits until utility power is back online?
Our services:
We Can Help
Your safety is our #1 concern
We specialize in generator sales, installation and service of all generator brands including Generac, Kohler, Briggs & Stratton, Cummins Onan, Honeywell, General Electric, Guardian and Eaton.
You can count on us to help you select the right generator for your home and your particular needs
We are local and are ready to provide our full services throughout Pennsylvania.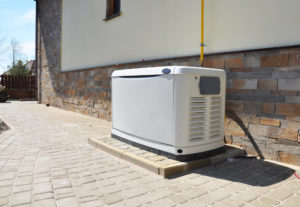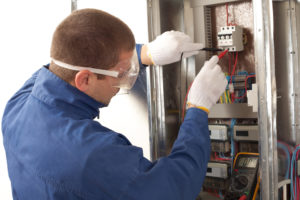 CONTACT US TODAY AT (844) 400-9518 TO GET A FREE ESTIMATE OR TO REQUEST SERVICE
OnGuard Generators
Allentown, PA 18102

18102, 18103, 18104, 18109, 18101, 18052, 18106, 18195, 18175, 18105
Are you looking for the best selection of whole house generators in the Allentown, PA area? Call us today at (844) 400-9518 for a complimentary quote and needs assessment. Get the best service from our attentive technicians and installers and learn how a generator can keep your home and your family safe and secure.