Generators in Bensalem, PA
Almost every household has to deal with power failures and power outages, thus the need for generators in Bensalem, PA. Power outages can occur because of storms. The electric infrastructure in [State] is old and often malfunctions. Our healthcare, work, livelihood and economy are all dependent on a constant supply of electricity. We believe that choosing the right people to install your generator is one of the most important steps in your generator investment.
Why Opt for a Power Generator in Bensalem, Pennsylvania
Refrigerators and freezers shut down and a lot of food and medicine spoil when power goes out. Productivity suffers when computers and machinery don't work because the electricity is cut off. The generators we install provide standby power and help avoid fluctuations that can cause damage to appliances. There are so many things that rely on electricity, from appliances to mobile devices. Most suburban and urban locations are highly dependent on uninterrupted power supply.
Commercial and Residential Generators in Bensalem, PA Are Our Specialty
OnGuard Generators has general contractor and electrical contractor licenses to ensure all work is done in house from start to finish. Whether it's residential generators and commercial generators, OnGuard Generators has the knowledge and experience that will match your specific requirements. Bensalem, PA requires an electric permit, structural permit and gas permit. OnGuard Generators offers installation, support, service work and maintenance for all our customers.
Schedule an On-site Assessment Today
We will come to your location and evaluate the size generator you need to deliver your power requirements during an outage. You can always consult OnGuard Generators to understand the specific needs for your backup power solution. We'll handle everything from installation and delivery all the way to pulling permits that are required by the Bensalem, PA. We can help you decide which circuits you want to power up during an electrical outage during the assessment.
Contact us Today in Bensalem, PA
Afraid there might be power failure in your area? Worry not for we've got you covered. Whether you have lost power in the past or are planning for the next outage, OnGuard Generators is ready to help you with the best generator model for your power needs. Here at OnGuard Generators, we understand that your needs are unique, and that the power needs for each home vary. We have been around for many years so you can trust us to do the job right! OnGuard Generators is always innovating to meet customer needs.
Not all Companies are Willing to Give You a Free Quotation
We will keep you in the loop regarding the progress of your project because we value open communication. Our customer service is of the highest quality. Feel free to check out our customer reviews to ascertain that we do deliver on quality. OnGuard Generators is one of very few companies that will come to your location to give you a free quotation for generator installation. We promise you a stress free service, but we will never leave you out of the process entirely.
Call Us Now for an Accurate Estimate and On-Site Visit
Why us? Well, maybe it is because of our industry-leading warranties or our power management innovation. If you want the security and peace of mind that comes with owning a reliable, high quality electrical generator, call OnGuard Generators. The best way to get an accurate quotation is to have one of our technicians come to your site. Our technicians are highly trained to install generators in Bensalem, PA according to all local building codes.
Learn How to Save Money on Generator Installation
We only install the best products from the top manufacturers of power generators in the country. OnGuard Generators is a full service sales, installation, service generator dealer servicing the greater part of Bensalem, PA. We pride ourselves on reasonable pricing, quality workmanship and excellent service. Get in touch with us today so we can discuss your needs and get started with your project.
Your Bensalem and Pennsylvania area, PA home generator source
Do you need emergency standby power throughout your home?
Or do you want a pre-wired system that gives you power for just the essential circuits until utility power is back online?
Our services:
We Can Help
Your safety is our #1 concern
We specialize in generator sales, installation and service of all generator brands including Generac, Kohler, Briggs & Stratton, Cummins Onan, Honeywell, General Electric, Guardian and Eaton.
You can count on us to help you select the right generator for your home and your particular needs
We are local and are ready to provide our full services throughout Pennsylvania.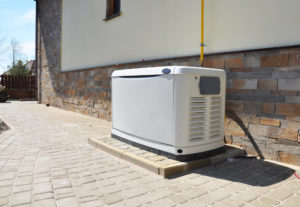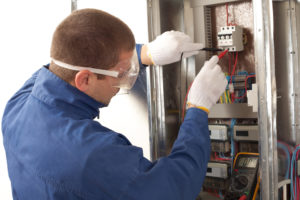 CONTACT US TODAY AT (844) 400-9518 TO GET A FREE ESTIMATE OR TO REQUEST SERVICE
OnGuard Generators
Bensalem, PA 19020

19020
Are you looking for the best selection of whole house generators in the Bensalem, PA area? Call us today at (844) 400-9518 for a complimentary quote and needs assessment. Get the best service from our attentive technicians and installers and learn how a generator can keep your home and your family safe and secure.