When severe storms hit, electricity is one of the first things to go. If you want to spare yourself the agony of losing electrical power the next time a thunderstorm hits Peoria, IL, then a standby home generator might be just the thing to keep you from becoming "powerless".
If you think about it, all the appliances and systems in your home depend on utility electricity to work. Without power, they become useless ornaments. When do you need your sump pump the most? Of course, during and after a heavy rainstorm when the power is most likely to go out.
If the power goes out for a half an hour, most of us will fare pretty well. But if utility electricity is out for hours, days or weeks, then the situation becomes quite serious. Food spoils in the refrigerator and freezer. There are no lights to read or do homework by. The garage door is stuck either up or down. There is no heat or air conditioning. Forget about the television and your desktop computer. All of the appliances we have in our homes to make our lives easier become inoperative.
Doesn't it make sense, since you have so much invested in your home's systems and appliances, to invest in a generator that will keep them running when everyone else is sitting in the dark? Peoria is located in the path of severe weather several months of the year, not to mention the ice storms that can wreck havoc on electrical lines in the winter. Power lines are above ground, making them vulnerable to all kinds of weather calamities.
A home backup generator gets its fuel from either natural gas or propane which are constant and reliable sources of fuel. A generator automatically turns on to run all your critical appliances and systems – even when you are not at home – keeping your home safe and secure and the people inside it calm and comfortable.
Think of a whole house generator as insurance against the "what if" scenarios such as tornadoes, wind storms, human error at an electrical substation, or a vehicle accident that downs power lines located near a roadway. It is no secret that our electrical grid infrastructure in this country is aging and overtaxed. In fact, there are 5 times the number of electrical outages there were just 4 years ago.
There is a perfect generator size and model for your home and your family's lifestyle. Give us a call today to find the right generator to protect your family and your belongings from the inconvenience and damage caused by the next power outage.
Your Peoria and Central Illinois Standby Generator Source
Do you need emergency standby power throughout your home?
Or do you want a pre-wired system that gives you power for just the essential circuits until utility power is back online?
Our services:
We Can Help
Your safety is our #1 concern
We specialize in generator sales, installation and service of all generator brands including Generac, Kohler, Briggs & Stratton, Cummins Onan, Honeywell, General Electric, Guardian and Eaton.
You can count on us to help you select the right generator for your home and your particular needs
We are local and are ready to provide our full services throughout Central Illinois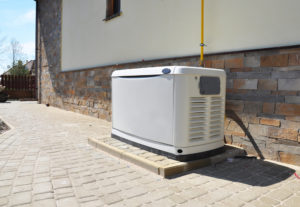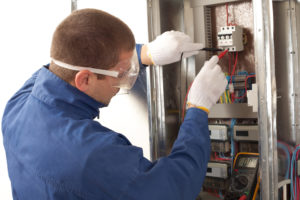 CONTACT US TODAY AT (309) 857-0214 TO GET A FREE ESTIMATE OR TO REQUEST SERVICE
OnGuard Generators
61614, 61615, 61604, 61603, 61605, 61606, 61525, 61528, 61602, 61607, 61616, 61625, 61613, 61629, 61630, 61633, 61634, 61636, 61637, 61638, 61639, 61641, 61643, 61601, 61612, 61650, 61651, 61652, 61653, 61654, 61655, 61656
Peoria, IL 61614

Safety and security for your family during and after a power outage is just a phone call away. Give us a call for a free in-home assessment and quote for a whole house generator. We provide prompt, friendly service for all generator brands and models, too. Call (309) 857-0214 today.