Generators in Nashville, TN
OnGuard Generators will serve as your single point of contact if you need generators in Nashville, TN. Utility poles are frequently damaged due to traffic accidents. When things get worse, a power outage can leave your home or business without power for many weeks. We believe that choosing the right people to install your generator is one of the most important steps in your generator investment.
Why Do You Need a Power Generator in Nashville, TN
The generators we install provide standby power and help avoid fluctuations that can cause damage to appliances. Human civilization has only existed with the help of electricity. Most suburban and urban locations are highly dependent on uninterrupted power supply. We have lightweight and compact models that you can bring during your travels. Refrigerators and freezers shut down and a lot of food and medicine spoil when power goes out.
Residential Generators and Commercial Generators in Nashville, TN Are Our Specialty
At OnGuard Generators, we have specialized in generator installation. Our experts can deliver what others can't, and we guarantee that! OnGuard Generators has general contractor and electrical contractor licenses to ensure all work is done in house from start to finish. We are the leading generator installers in Nashville, TN.
Schedule an On-Site Assessment in Nashville, TN Today
If you need a backup generator for your home or business let the experts at OnGuard Generators give you a complimentary quotation. We believe that a backup generator must not only be installed correctly; the technician must also have your safety in mind. We'll help you find out what you need and how much it will cost no strings attached. We can help you decide which circuits you want to power up during an electrical outage during the assessment.
Free Whole House Generator Quotations
More and more home and business owners are investing in generators to be always ready when the lights go out. We have been around for many years so you can trust us to do the job right! Afraid there might be power failure in your area? Worry not for we've got you covered. Our generators are quiet, good looking units installed in your home and permanently connected to your power supply.
Why Choose OnGuard Generators for Your Backup Generator Needs?
With us, you will be able to make an informed decision as to which power generator you would like installed in your home. We promise you a stress free service, but we will never leave you out of the process entirely. Call our friendly customer care representatives to get expert advice and assistance with your new generator should any issues arise. Check out our customer reviews to see what others have to say about us.
Call Us Now for an Accurate Estimate and On-Site Visit
Book an on-site assessment today. Call us and get your free complimentary quotation or inquire more about our services and products. We have a lot to offer if you choose OnGuard Generators as your backup power partner.
Learn How to Save Money on Generator Installation
We pride ourselves on reasonable pricing, quality workmanship and excellent service. As the leading installer and distributor of electrical generators, we select only the best local generator installation experts that are suitable for the job. We sell and install electrical generators at OnGuard Generators. We only install the best products from the top manufacturers of power generators in the country. Call us today!
Your Nashville area, TN home generator source
Do you need emergency standby power throughout your home?
Or do you want a pre-wired system that gives you power for just the essential circuits until utility power is back online?
Our services:
We Can Help
Your safety is our #1 concern
We specialize in generator sales, installation and service of all generator brands including Generac, Kohler, Briggs & Stratton, Cummins Onan, Honeywell, General Electric, Guardian and Eaton.
You can count on us to help you select the right generator for your home and your particular needs
We are local and are ready to provide our full services throughout Tennessee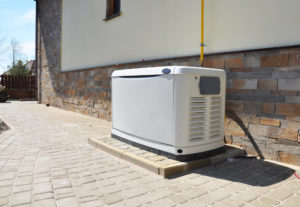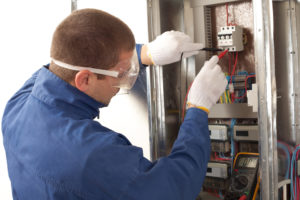 CONTACT US TODAY AT (844) 400-9518 TO GET A FREE ESTIMATE OR TO REQUEST SERVICE
OnGuard Generators
Nashville, TN 37201

37201, 37203, 37204, 37205, 37206, 37207, 37208, 37209, 37210, 37211, 37212, 37213, 37214, 37215, 37216, 37217, 37218, 37219, 37220, 37221, 37228, 37238, 37245, 37247, 37248, 37249, 37232, 37234, 37235, 37236, 37237, 37240, 37241, 37242, 37243, 37246, 37250, 37202, 37222, 37224, 37227, 37229, 37230, 37244
Are you looking for the best selection of whole house generators in the Nashville, TN area? Call us today at (844) 400-9518 for a complimentary quote and needs assessment. Get the best service from our attentive technicians and installers and learn how a generator can keep your home and your family safe and secure.