Generators in Allen, TX
At OnGuard Generators, we know that a generators in Allen, TX is becoming a necessity because of all the outages that are interrupting power in the area. At OnGuard Generators, we understand that generators are quickly becoming a necessity in the Allen area. Anything from human error to curious critter could be the cause of power failure. A poorly installed system will cost you more money, but aside from that, it poses safety concerns for your family. Electricity often goes out due to human error.
Why Opt for a Power Generator
Our residential generators and commercial generators are fuel efficient, and they can provide long run times and consistent power. Human civilization has only existed with the help of electricity. Refrigerators and freezers shut down and a lot of food and medicine spoil when power goes out. Protect your family with a reliable backup power in case the power goes down in the middle of winter.
Residential Generators and Commercial Generators in Allen, TX Are Our Specialty
We are the leading generator installers in Allen, TX. At OnGuard Generators, we have specialized in generator installation. We make sure all inspections and permits required by Texas, Allen are catered for. Our technicians are factory-trained and licensed by the State of Texas to install home generators and commercial generators.
Schedule an On-site Assessment in Allen, TX Today
Adhering to our Allen, TX regulations and using our years of experience we'll discuss the various placement options for your generator based upon your property and specific situation. We send a factory trained generator technician to perform an initial on site assessment of your property. Our technicians can install, repair and replace any type of backup generator. Our price will include everything from installation to completion.
Contact us Today in Allen, TX
We can provide you with a whole house generator quotation for free. Afraid there might be power failure in your area? Worry not for we've got you covered. OnGuard Generators is always innovating to meet customer needs. Let OnGuard Generators ensure you are never in the dark by installing only the best electrical generator that will manage your resident's emergency power needs with a customizable system and low cost. If you're planning for the next power failure or have suffered from power outages in the past, we've got you covered.
Why Choose OnGuard Generators for Your Backup Generator Needs?
When you call us, you will get expert advice and assistance with your new generator. You can call us anytime for assistance and expert advice with your new generator. Call our friendly customer care representatives to get expert advice and assistance with your new generator should any issues arise. Our accurate estimates and flat rates will give you a peace of mind if you are on a tight budget.
Call us Now for an Accurate Estimate and On-site Visit
Whether you need a propane generator or a natural gas generator, we can help you. Here at OnGuard Generators, our services are designed to protect you from any kind of power interruption. Book an on-site assessment today. If you want the security and peace of mind that comes with owning a reliable, high quality electrical generator, call OnGuard Generators. We have a lot to offer if you choose OnGuard Generators as your backup power partner.
Contact us today for a Free Estimate!
We have installed generators in homes of all sizes as well as medical facilities, restaurants, office buildings, industrial warehouses, food stores and municipal facilities. We only install the best products from the top manufacturers of power generators in the country. We have installed generators in homes of all sizes as well as medical facilities, restaurants, office buildings, industrial warehouses, food stores and municipal facilities. If you are interested in learning more about the benefits of having a power generator and how we can help you, call us today to consult with one of our specialists and schedule an appointment to receive your free quotation.
Your Allen and Dallas area, TX home generator source
Do you need emergency standby power throughout your home?
Or do you want a pre-wired system that gives you power for just the essential circuits until utility power is back online?
Our services:
We Can Help
Your safety is our #1 concern
We specialize in generator sales, installation and service of all generator brands including Generac, Kohler, Briggs & Stratton, Cummins Onan, Honeywell, General Electric, Guardian and Eaton.
You can count on us to help you select the right generator for your home and your particular needs
We are local and are ready to provide our full services throughout Texas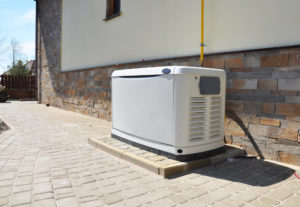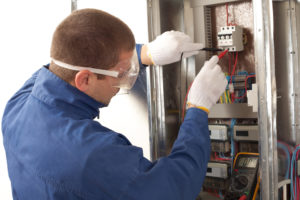 CONTACT US TODAY AT (844) 400-9518 TO GET A FREE ESTIMATE OR TO REQUEST SERVICE
OnGuard Generators
Allen, TX 75028

75028, 75022, 76226, 76262, 75067, 75077, 76051, 76247, 75027
Are you looking for the best selection of whole house generators in the Allen, TX area? Call us today at (844) 400-9518 for a complimentary quote and needs assessment. Get the best service from our attentive technicians and installers and learn how a generator can keep your home and your family safe and secure.