Generators in Austin, TX
OnGuard Generators understands your needs when it comes to generators in Austin, TX. The electric infrastructure in Texas is old and often malfunctions. A poorly installed system will cost you more money, but aside from that, it poses safety concerns for your family. We believe that choosing the right people to install your generator is one of the most important steps in your generator investment. Power outages can occur because of storms.
Fuel Efficient Power Generators in Austin, TX
Productivity suffers when computers and machinery don't work because the electricity is cut off. When Televisions, radios, phones and computers stop functioning modern communication ceases, Economies collapse, banks fail, and money systems fail. Homes and businesses are vulnerable to security breaches when there is no power. Refrigerators and freezers are filled with spoiled food and medicine when electricity goes out. Power failure incidents cause tremendous damage to data and computers in many facilities.
Reliable Power Generators Backed With Warranty and Support
We take care of all permits and inspections required by Austin, TX. OnGuard Generators has general contractor and electrical contractor licenses to ensure all work is done in house from start to finish. Austin, TX requires an electric permit, structural permit and gas permit. OnGuard Generators focuses solely on generator installation.
Schedule an On-site Assessment Today
You can always consult OnGuard Generators to understand the specific needs for your backup power solution. From our estimates to the completion of your project, we deliver results that meet and even exceed your expectations. If you hire us, we will properly install your generator according to manufacturer specifications to ensure that the warranty will still be valid.
Contact us Today in Austin, TX
Here at OnGuard Generators, we understand that your needs are unique, and that the power needs for each home vary. We visit your home, discuss with you your requirements and outline our recommendations. We can provide you with a whole house generator quotation for free. Whether you have lost power in the past or are planning for the next outage, OnGuard Generators is ready to help you with the best generator model for your power needs. Our offices are everywhere and we service the entire Austin, TX area.
Not all Companies are Willing to Give You a Free Quotation
Unlike most of our competitors, we are willing to show up on site just to give you a free quotation for generator installation. With us, you will be able to make an informed decision as to which power generator you would like installed in your home. We offer high quality customer service.
Cost Effective Generator Installation in Austin, TX
Our technicians are highly trained to install generators in Austin, TX according to all local building codes. We look at your electrical panel and proposed generator location and make sure they are the most efficient solution for your needs. Power outages can happen any time. For home owners, outages are just plain annoying, but for businesses, it can mean thousands of dollars lost in sales.
Learn How to Save Money on Generator Installation in Austin, TX
We pride ourselves on reasonable pricing, quality workmanship and excellent service. You won't have to worry about off brands and knock-offs that are not of top notch quality. You won't have to worry about off brands and knock-offs that are not good quality. We have installed generators in homes of all sizes as well as medical facilities, restaurants, office buildings, industrial warehouses, food stores and municipal facilities. Get in touch with us today so we can discuss your needs and get started with your project.
Your Austin and Dallas area, TX home generator source
Do you need emergency standby power throughout your home?
Or do you want a pre-wired system that gives you power for just the essential circuits until utility power is back online?
Our services:
We Can Help
Your safety is our #1 concern
We specialize in generator sales, installation and service of all generator brands including Generac, Kohler, Briggs & Stratton, Cummins Onan, Honeywell, General Electric, Guardian and Eaton.
You can count on us to help you select the right generator for your home and your particular needs
We are local and are ready to provide our full services throughout Texas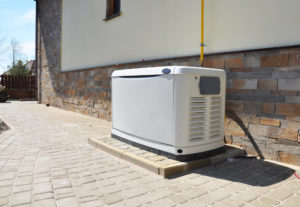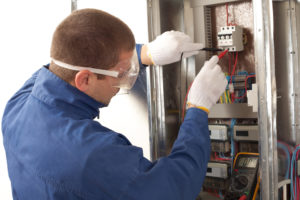 CONTACT US TODAY AT (844) 400-9518 TO GET A FREE ESTIMATE OR TO REQUEST SERVICE
OnGuard Generators
Austin, TX 78745

78745, 78753, 78741, 78758, 78704, 78744, 78759, 78748, 78749, 78705, 78723, 78727, 78750, 78731, 78702, 78757, 78703, 78752, 78717, 78724, 78739, 78751, 78735, 78746, 78721, 78726, 78747, 78754, 78617, 78729, 78730, 78701, 78756, 78722, 78736, 78653, 78660, 78732, 78652, 78712, 78725, 78733, 78742, 78610, 78613, 78641, 78664, 78681, 78710, 78719, 78728, 78734, 78737, 78738, 78798, 78799, 73301, 73344, 78772, 78773, 78774, 78778, 78779, 78780, 78781, 78783, 78785, 78786, 78788, 78789, 78708, 78709, 78711, 78713, 78714, 78715, 78716, 78718, 78720, 78755, 78760, 78761, 78762, 78763, 78764, 78765, 78766, 78767, 78768, 78769
Are you looking for the best selection of whole house generators in the Austin, TX area? Call us today at (844) 400-9518 for a complimentary quote and needs assessment. Get the best service from our attentive technicians and installers and learn how a generator can keep your home and your family safe and secure.