Generators in Baytown, TX
OnGuard Generators will serve as your single point of contact if you need generators in Baytown, TX. Power outages can occur because of storms. During excessive heat and cold temperatures power can be intentionally interrupted for days to conserve resources. Blackouts can be a huge setback especially in households that need to have uninterrupted power supply. Electricity often goes out due to human error.
Why Opt for a Power Generator in Baytown, TX
People feel more secure when the lights are on and their environment is functioning properly. There are so many things that rely on electricity, from appliances to mobile devices. While some people will be able to survive without power for extended periods, it can be life threatening for others. Our residential generators and commercial generators are fuel efficient, and they can provide long run times and consistent power. Televisions don't work without power.
Safe and Dependable Residential and Commercial Generator Installation in Baytown, TX
We offer the widest selection of power generators whether for residential or commercial use. Our experts can deliver what others can't, and we guarantee that! We are the leading generator installers in Baytown, TX. OnGuard Generators has general contractor and electrical contractor licenses to ensure all work is done in house from start to finish.
Schedule an On-site Assessment in Baytown, TX Today
We'll handle everything from installation and delivery all the way to pulling permits that are required by the Baytown, TX. From our estimates to the completion of your project, we deliver results that meet and even exceed your expectations. Adhering to our Baytown, TX regulations and using our years of experience we'll discuss the various placement options for your generator based upon your property and specific situation.
Contact us Today in Baytown, TX
We have been around for many years so you can trust us to do the job right! Here at OnGuard Generators , our ultimate goal is to provide top comfort for you and your family. More and more home and business owners are investing in generators to be always ready when the lights go out. Our offices are everywhere and we service the entire Baytown, TX area.
Why Choose OnGuard Generators for Your Backup Generator Needs?
When you call us, you will get expert advice and assistance with your new generator. With us, you will be able to make an informed decision as to which power generator you would like installed in your home. Call our friendly customer care representatives to get expert advice and assistance with your new generator should any issues arise. Unlike most of our competitors, we are willing to show up on site just to give you a free quotation for generator installation.
Book an On-site Assessment in Baytown, TX Today
If you want the security and peace of mind that comes with owning a reliable, high quality electrical generator, call OnGuard Generators. We have a lot to offer if you choose OnGuard Generators as your backup power partner. Call us and get your free complimentary quotation or inquire more about our services and products. Why us? Well, maybe it is because of our industry-leading warranties or our power management innovation.
Contact us today for a Free Estimate!
We have installed generators in homes of all sizes as well as medical facilities, restaurants, office buildings, industrial warehouses, food stores and municipal facilities. Always turn to OnGuard Generators for quality generator installation. You won't have to worry about off brands and knock-offs that are not good quality. If you are interested in learning more about the benefits of having a power generator and how we can help you, call us today to consult with one of our specialists and schedule an appointment to receive your free quotation.
Your Baytown and Houston area, TX home generator source
Do you need emergency standby power throughout your home?
Or do you want a pre-wired system that gives you power for just the essential circuits until utility power is back online?
Our services:
We Can Help
Your safety is our #1 concern
We specialize in generator sales, installation and service of all generator brands including Generac, Kohler, Briggs & Stratton, Cummins Onan, Honeywell, General Electric, Guardian and Eaton.
You can count on us to help you select the right generator for your home and your particular needs
We are local and are ready to provide our full services throughout metro Houston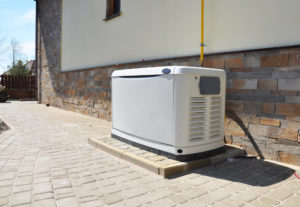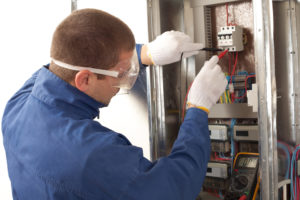 CONTACT US TODAY AT (832) 735-5152 TO GET A FREE ESTIMATE OR TO REQUEST SERVICE
OnGuard Generators
Baytown, TX 77520

77520, 77521, 77523, 77562, 77522
Are you looking for the best selection of whole house generators in the Baytown, TX area? Call us today at (832) 735-5152 for a complimentary quote and needs assessment. Get the best service from our attentive technicians and installers and learn how a generator can keep your home and your family safe and secure.