Generators in College Station, TX
At OnGuard Generators, we are aware that there is an increased need for generators in College Station, TX arising from power outages. It is vital to know about the possible causes of power outage in order to better protect our businesses as well as ourselves from its devastating effects. Utility poles are frequently damaged due to traffic accidents. At OnGuard Generators, we understand that generators are quickly becoming a necessity in the College Station area.
Why Do You Need a Power Generator in College Station, TX
Homes and businesses are vulnerable to security breaches when there is no power. Televisions don't work without power. OnGuard Generators can also provide portable generators ideal for camping or RV-ing. When Televisions, radios, phones and computers stop functioning modern communication ceases, Economies collapse, banks fail, and money systems fail. The effects of power outages can be very severe to our modern way of life.
Residential Generators and Commercial Generators in College Station, TX Are Our Specialty
Both residential and commercial generator installation requires skilled and experienced personnel during installation to ensure your electrical generator provides years of protection for your household and business. Our experts can deliver what others can't, and we guarantee that! We take care of all permits and inspections required by College Station, TX. Some important factors to consider when having a generator installed include run time, durability, noise levels and fuel efficiency among many others.
Affordable Generator Installation
Our price will include everything from installation to completion. If you need a backup generator for your home or business let the experts at OnGuard Generators give you a complimentary quotation. We take you a step at a time through the entire generator selection process. If you're searching for the best generator system, you don't have to do it alone.
Contact us Today in College Station, TX
You may need a house generator with just enough power for your furnace and a few lights, or you may want to make sure that all appliances are running in case of a power outage, including your television and computer. Contact us now for an absolutely free quotation be it an industrial generator or a house generator. More and more home and business owners are investing in generators to be always ready when the lights go out. Here at OnGuard Generators , our ultimate goal is to provide top comfort for you and your family.
Not all Companies are Willing to Give You a Free Quotation
You can call us anytime for assistance and expert advice with your new generator. Our customer service is of the highest quality. Feel free to check out our customer reviews to ascertain that we do deliver on quality. No matter what generator service you need, whether a propane generator or natural gas generator, you will receive the same level of quality from all our experts.
Call Us Now for an Accurate Estimate and On-Site Visit
Why us? Well, maybe it is because of our industry-leading warranties or our power management innovation. You decide whether you need standby generators that provide whole house power or essential circuit power only, which really depends on your needs and budget. We look at your electrical panel and proposed generator location and make sure they are the most efficient solution for your needs. If you want the security and peace of mind that comes with owning a reliable, high quality electrical generator, call OnGuard Generators.
Learn How to Save Money on Generator Installation in College Station, TX
We only install high-quality and durable products from leading manufacturers of power generators countrywide. We have installed generators in homes of all sizes as well as medical facilities, restaurants, office buildings, industrial warehouses, food stores and municipal facilities. With OnGuard Generators, you will never have to lose power in your home or business again because you will be switching power seamlessly whenever power fails. Get in touch with us today so we can discuss your needs and get started with your project.
Your College Station and Dallas area, TX home generator source
Do you need emergency standby power throughout your home?
Or do you want a pre-wired system that gives you power for just the essential circuits until utility power is back online?
Our services:
We Can Help
Your safety is our #1 concern
We specialize in generator sales, installation and service of all generator brands including Generac, Kohler, Briggs & Stratton, Cummins Onan, Honeywell, General Electric, Guardian and Eaton.
You can count on us to help you select the right generator for your home and your particular needs
We are local and are ready to provide our full services throughout Texas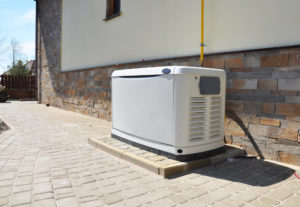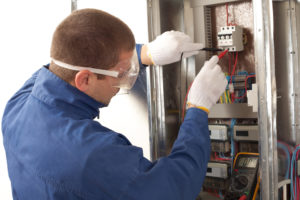 CONTACT US TODAY AT (844) 400-9518 TO GET A FREE ESTIMATE OR TO REQUEST SERVICE
OnGuard Generators
College Station, TX 77840

77840, 77845, 77801, 77802, 77807, 77843, 77841, 77842, 77844
Are you looking for the best selection of whole house generators in the College Station, TX area? Call us today at (844) 400-9518 for a complimentary quote and needs assessment. Get the best service from our attentive technicians and installers and learn how a generator can keep your home and your family safe and secure.