Generators in Fort Worth, TX
Almost every household has to deal with power failures and power outages, thus the need for generators in Fort Worth, TX. Utility poles are frequently damaged due to traffic accidents. We believe that choosing the right people to install your generator is one of the most important steps in your generator investment. The electric infrastructure in Texas is old and often malfunctions. Obvious causes of power failure include short circuits, brownouts, natural causes and damaged utility poles.
Why Opt for a Power Generator in Fort Worth, TX
People who live in extremely hot or extremely cold areas need to keep the temperatures livable, so it can be dangerous for them during a power outage. The effects of power outages can be very severe to our modern way of life. The generators we install provide standby power and help avoid fluctuations that can cause damage to appliances. People feel more secure when the lights are on and their environment is functioning properly. Safety in Businesses and homes is compromised when there is no power.
Commercial and Residential Generators in Fort Worth, TX Are Our Specialty
OnGuard Generators focuses solely on generator installation. Our teams of experts are highly skilled, equipped and licensed by the state of Texas to install both commercial and residential generators. OnGuard Generators offers installation, support, service work and maintenance for all our customers. We install only the latest models of standby generators from the top U.S. manufacturers.
Schedule an On-Site Assessment Today
From our estimates to the completion of your project, we deliver results that meet and even exceed your expectations. Whether you need a propane generator or a natural gas generator for standby power we will give you an accurate estimate for the work. We can help you decide which circuits you want to power up during an electrical outage during the assessment. You'll get a quotation of the ideal generator to cater for your needs.
Contact Us Today
Our office is close by and we service the entire Fort Worth, TX area. Our offices are everywhere and we service the entire Fort Worth, TX area. Our offices are all over and we service the entire Fort Worth, TX area. Whether you have lost power in the past or are planning for the next outage, OnGuard Generators is ready to help you with the best generator model for your power needs.
Not All Companies Offer Free Whole House Generator Quotations in Fort Worth, TX
We offer high quality customer service. You will have plenty of time to make the right choice because we want you to confident about your decision. Our customer service is of the highest quality. Feel free to check out our customer reviews to ascertain that we do deliver on quality.
Book an On-site Assessment in Fort Worth, TX Today
You decide whether you need standby generators that provide whole house power or essential circuit power only, which really depends on your needs and budget. We look at your electrical panel and proposed generator location and make sure they are the most efficient solution for your needs. The best way to get an accurate quotation is to have one of our technicians come to your site.
Learn How to Save Money on Generator Installation in Fort Worth, TX
We sell and install electrical generators at OnGuard Generators. You won't have to worry about off brands and knock-offs that are not of top notch quality. As the leading installer and distributor of electrical generators, we select only the best local generator installation experts that are suitable for the job. You won't have to worry about off brands and knock-offs that are not good quality. If you are interested in learning more about the benefits of having a power generator and how we can help you, call us today to consult with one of our specialists and schedule an appointment to receive your free quotation.
Your Fort Worth and Dallas area, TX home generator source
Do you need emergency standby power throughout your home?
Or do you want a pre-wired system that gives you power for just the essential circuits until utility power is back online?
Our services:
We Can Help
Your safety is our #1 concern
We specialize in generator sales, installation and service of all generator brands including Generac, Kohler, Briggs & Stratton, Cummins Onan, Honeywell, General Electric, Guardian and Eaton.
You can count on us to help you select the right generator for your home and your particular needs
We are local and are ready to provide our full services throughout Texas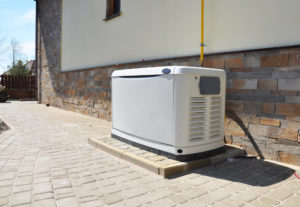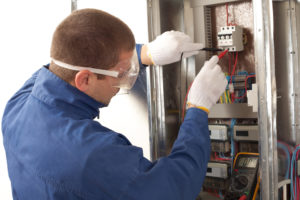 CONTACT US TODAY AT (844) 400-9518 TO GET A FREE ESTIMATE OR TO REQUEST SERVICE
OnGuard Generators
Fort Worth, TX 76244

76244, 76133, 76116, 76137, 76112, 76119, 76106, 76110, 76123, 76179, 76107, 76132, 76105, 76115, 76134, 76109, 76111, 76131, 76104, 76108, 76164, 76120, 76103, 76135, 76114, 76140, 76040, 76102, 76052, 76118, 76262, 76177, 76247, 76028, 76036, 76053, 76155, 76127, 76008, 76117, 76126, 76006, 76012, 76013, 76013, 76020, 76039, 76051, 76060, 76148, 76150, 76248, 76129, 76122, 76130, 76166, 76191, 76192, 76193, 76193, 76196, 76197, 76198, 76199, 76101, 76113, 76121, 76124, 76136, 76147, 76161, 76162, 76163, 76181, 76185
Are you looking for the best selection of whole house generators in the Fort Worth, TX area? Call us today at (844) 400-9518 for a complimentary quote and needs assessment. Get the best service from our attentive technicians and installers and learn how a generator can keep your home and your family safe and secure.