Generators in Lewisville, TX
OnGuard Generators will serve as your single point of contact if you need generators in Lewisville, TX . We will ensure that you are prepared for the worst, such as power outages that can be caused by bad weather and other reasons. Power outages can occur because of storms. Having a generator keeps things running and keeps you safe during time of emergencies. There are several reasons you could be out of power, aside from bad weather.
Why You Should Seriously Consider a Power Generator in Lewisville, TX
When Televisions, radios, phones and computers stop functioning modern communication ceases, Economies collapse, banks fail, and money systems fail. Televisions don't work without power. There are so many things that rely on electricity, from appliances to mobile devices. Power failure incidents cause tremendous damage to data and computers in many facilities.
Safe and Dependable Residential and Commercial Generator Installation in Lewisville, TX
Whether it's residential generators and commercial generators, OnGuard Generators has the knowledge and experience that will match your specific requirements. Our experts can deliver what others can't, and we guarantee that! OnGuard Generators has general contractor and electrical contractor licenses to ensure all work is done in house from start to finish. We install only the best, latest model of standby generators from the top U.S. manufacturers.
Schedule an On-site Assessment Today
If you're searching for the best generator system, you don't have to do it alone. We take put extra time and effort to ensure that we provide a house generator or industrial generator that is efficient and safe. We'll help you find out what you need and how much it will cost no strings attached.
Contact Us Today in Lewisville, TX
Contact us now for an absolutely free quotation be it an industrial generator or a house generator. Call us now for a cost-free quotation for a house generator or industrial generator. Contact us today and get a free quotation for a commercial generator or a residential generator. More and more home and business owners are investing in generators to be always ready when the lights go out.
Not All Companies Offer Free Whole House Generator Quotations in Lewisville, TX
Unlike most companies, we go an extra mile and deploy a team of experienced professionals on site to access your property and give you a free quotation for generator installation. We will keep you in the loop regarding the progress of your project because we value open communication. Check out our customer reviews to see what others have to say about us. An accurate estimate gives you peace of mind that you will know what a new generator will cost with no surprises later on. We take pride in the quality of our technicians and their friendly, helpful attitude towards giving you the best service at a fair price.
Call Us Now for an Accurate Estimate and On-Site Visit
We have a never-ending commitment for top notch customer service. Power outages can happen any time. For home owners, outages are just plain annoying, but for businesses, it can mean thousands of dollars lost in sales. The lowest price in the industry will not guarantee that it is the best; remember that a generator is a significant investment so your choice of company is crucial to the success of the entire process. OnGuard Generators is responsible for passing all Lewisville inspections.
Learn How to Save Money on Generator Installation
Always turn to OnGuard Generators for quality generator installation. We sell and install electrical generators at OnGuard Generators. We promise unmatched turn-key solution from the moment you call us right through your installation and scheduled maintenance. We only install high-quality and durable products from leading manufacturers of power generators countrywide. Contact us today so we can get started with your project.
Your Lewisville and Dallas area, TX home generator source
Do you need emergency standby power throughout your home?
Or do you want a pre-wired system that gives you power for just the essential circuits until utility power is back online?
Our services:
We Can Help
Your safety is our #1 concern
We specialize in generator sales, installation and service of all generator brands including Generac, Kohler, Briggs & Stratton, Cummins Onan, Honeywell, General Electric, Guardian and Eaton.
You can count on us to help you select the right generator for your home and your particular needs
We are local and are ready to provide our full services throughout Texas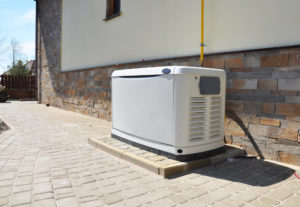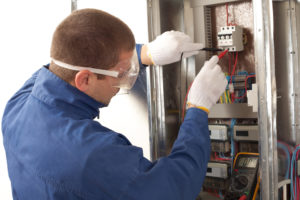 CONTACT US TODAY AT (844) 400-9518 TO GET A FREE ESTIMATE OR TO REQUEST SERVICE
OnGuard Generators
Lewisville, TX 75067

75067, 75077, 75057, 75057, 75056, 75010, 75019, 75028, 75065, 75029
Are you looking for the best selection of whole house generators in the Lewisville, TX area? Call us today at (844) 400-9518 for a complimentary quote and needs assessment. Get the best service from our attentive technicians and installers and learn how a generator can keep your home and your family safe and secure.