Generators in Longview, TX
OnGuard Generators will serve as your single point of contact if you need generators in Longview, TX. Blackouts can be a huge setback especially in households that need to have uninterrupted power supply. Power outages can occur because of storms. We will ensure that you are prepared for the worst, such as power outages that can be caused by bad weather and other reasons. Having a generator keeps things running and keeps you safe during time of emergencies.
Why Opt for a Power Generator in Longview, TX
Most suburban and urban locations are highly dependent on uninterrupted power supply. People who live in extremely hot or extremely cold areas need to keep the temperatures livable, so it can be dangerous for them during a power outage. Food and medicines spoil in refrigerators and freezers when electricity goes out. The generators we install provide standby power and help avoid fluctuations that can cause damage to appliances. Security and surveillance resources can be temporarily knocked down as a result of power failure which could prompt increased crime rates.
Residential Generators and Commercial Generators Are Our Specialty
Our technicians are factory-trained and licensed by the State of Texas to install home generators and commercial generators. We install only the latest model standby generators from the top U.S. manufacturers. OnGuard Generators focuses solely on generator installation. OnGuard Generators offers installation, support, service work and maintenance for all our customers.
Schedule an On-Site Assessment in Longview, TX Today
Our technicians can install, repair and replace any type of backup generator. We will come to your location and evaluate the size generator you need to deliver your power requirements during an outage. If you need a backup generator for your home or business let the experts at OnGuard Generators give you a complimentary quotation. We can help you decide which circuits you want to power up during an electrical outage during the assessment.
Contact us Today
Contact us today and get a free quotation for a commercial generator or a residential generator. Afraid there might be power failure in your area? Worry not for we've got you covered. We have been around for many years so you can trust us to do the job right! Call us now for a cost-free quotation for a house generator or industrial generator.
Why Choose OnGuard Generators for Your Backup Generator Needs?
You will have plenty of time to make the right choice because we want you to confident about your decision. When you call us, you will get expert advice and assistance with your new generator. OnGuard Generators will recommend the best generator model that suits your needs, give you a complete price quote, including the costs for materials and labor—no hidden fees!
Cost Effective Generator Installation in Longview, TX
Our customer centered approach to both residential and commercial generator installation will leave you with a reliable electrical generator that can protect your business and home for many years to come. Power outages can happen any time. For home owners, outages are just plain annoying, but for businesses, it can mean thousands of dollars lost in sales. Our technicians are highly trained to install generators in Longview, TX according to all local building codes.
Contact us today for a Free Estimate!
We have installed generators in homes of all sizes as well as medical facilities, restaurants, office buildings, industrial warehouses, food stores and municipal facilities. We sell and install electrical generators at OnGuard Generators. We have installed generators in homes of all sizes as well as medical facilities, restaurants, office buildings, industrial warehouses, food stores and municipal facilities. You won't have to worry about off brands and knock-offs that are not of top notch quality. If you are interested in learning more about the benefits of having a power generator and how we can help you, call us today to consult with one of our specialists and schedule an appointment to receive your free quotation.
Your Longview and Dallas area, TX home generator source
Do you need emergency standby power throughout your home?
Or do you want a pre-wired system that gives you power for just the essential circuits until utility power is back online?
Our services:
We Can Help
Your safety is our #1 concern
We specialize in generator sales, installation and service of all generator brands including Generac, Kohler, Briggs & Stratton, Cummins Onan, Honeywell, General Electric, Guardian and Eaton.
You can count on us to help you select the right generator for your home and your particular needs
We are local and are ready to provide our full services throughout southeast Florida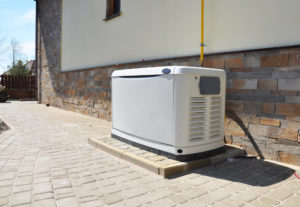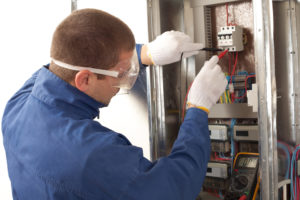 CONTACT US TODAY AT (844) 400-9518 TO GET A FREE ESTIMATE OR TO REQUEST SERVICE
OnGuard Generators
Longview, TX 75604

75604, 75605, 75602, 75601,75603, 75693, 75606, 75607, 75608, 75615
Are you looking for the best selection of whole house generators in the Longview, FL area? Call us today at (844) 400-9518 for a complimentary quote and needs assessment. Get the best service from our attentive technicians and installers and learn how a generator can keep your home and your family safe and secure.