Generators in Richardson, TX
OnGuard Generators understands your needs when it comes to generators in Richardson, TX. Anything from human error to curious critter could be the cause of power failure. A poorly installed system will cost you more money, but aside from that, it poses safety concerns for your family. Power outages can occur because of storms. Our healthcare, work, livelihood and economy are all dependent on a constant supply of electricity.
Why You Should Seriously Consider a Power Generator in Richardson, TX
People feel more secure when the lights are on and their environment is functioning properly. Productivity levels dwindle when machinery and computers cease to function when there is no power. Protect your family with a reliable backup power in case the power goes down in the middle of winter. Most suburban and urban locations are highly dependent on uninterrupted power supply. There are so many things that rely on electricity, from appliances to mobile devices.
Safe and Dependable Residential and Commercial Generator Installation in Richardson, TX
Richardson, TX requires an electric permit, structural permit and gas permit. We make sure all inspections and permits required by Richardson, TX are catered for. We offer the widest selection of power generators whether for residential or commercial use. Our experts can deliver what others can't, and we guarantee that!
Schedule an On-Site Assessment Today
We take you a step at a time through the entire generator selection process. We believe that a backup generator must not only be installed correctly; the technician must also have your safety in mind. If you need a backup generator for your home or business let the experts at OnGuard Generators give you a complimentary quotation. We can help you decide which circuits you want to power up during an electrical outage during the assessment.
Contact Us Today in Richardson, TX
We can provide you with a whole house generator quotation for free. We have been around for many years so you can trust us to do the job right! Our office is close by and we service the entire Richardson, TX area. Here at OnGuard Generators, we understand that your needs are unique, and that the power needs for each home vary.
Not All Companies Offer Free Whole House Generator Quotations
Unlike most of our competitors, we are willing to show up on site just to give you a free quotation for generator installation. We offer high quality customer service. Unlike most companies, we go an extra mile and deploy a team of experienced professionals on site to access your property and give you a free quotation for generator installation.
Cost Effective Generator Installation in Richardson, TX
Our customer centered approach to both residential and commercial generator installation will leave you with a reliable electrical generator that can protect your business and home for many years to come. The best way to get an accurate quotation is to have one of our technicians come to your site. Whether you need a propane generator or a natural gas generator, we can help you. Here at OnGuard Generators, our services are designed to protect you from any kind of power interruption.
Learn How to Save Money on Generator Installation in Richardson, TX
You won't have to worry about off brands and knock-offs that are not good quality. We have installed generators in big and small homes as well as medical facilities, restaurants, office buildings, industrial warehouses, food stores and municipal facilities. We only install high-quality and durable products from leading manufacturers of power generators countrywide. Always turn to OnGuard Generators for quality generator installation. Contact us today so we can get started with your project.
Your Homestead and Dallas area, TX home generator source
Do you need emergency standby power throughout your home?
Or do you want a pre-wired system that gives you power for just the essential circuits until utility power is back online?
Our services:
We Can Help
Your safety is our #1 concern
We specialize in generator sales, installation and service of all generator brands including Generac, Kohler, Briggs & Stratton, Cummins Onan, Honeywell, General Electric, Guardian and Eaton.
You can count on us to help you select the right generator for your home and your particular needs
We are local and are ready to provide our full services throughout Texas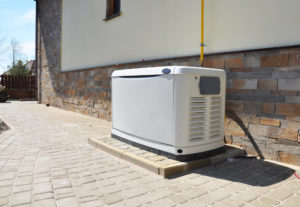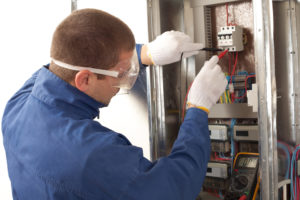 CONTACT US TODAY AT (844) 400-9518 TO GET A FREE ESTIMATE OR TO REQUEST SERVICE
OnGuard Generators
Richardson, TX 75080

75080, 75081, 75082, 75083, 7508
Are you looking for the best selection of whole house generators in the Homestead, FL area? Call us today at (844) 400-9518 for a complimentary quote and needs assessment. Get the best service from our attentive technicians and installers and learn how a generator can keep your home and your family safe and secure.