Generators in Sugar Land, TX
OnGuard Generators understands your needs when it comes to generators in Sugar Land, TX. It is vital to know about the possible causes of power outage in order to better protect our businesses as well as ourselves from its devastating effects. Obvious causes of power failure include short circuits, brownouts, natural causes and damaged utility poles. A poorly installed system will cost you more money, but aside from that, it poses safety concerns for your family. The electric infrastructure in Texas is old and often malfunctions.
Why Opt for a Power Generator in Sugar Land, TX
Productivity levels dwindle when machinery and computers cease to function when there is no power. While some people will be able to survive without power for extended periods, it can be life threatening for others. Televisions don't work without power. The effects of power outages can be very severe to our modern way of life.
Safe and Dependable Residential and Commercial Generator Installation in Sugar Land, TX
Sugar Land, TX requires an electric permit, structural permit and gas permit. Some important factors to consider when having a generator installed include run time, durability, noise levels and fuel efficiency among many others. We take care of all permits and inspections required by Sugar Land, TX. OnGuard Generators has general contractor and electrical contractor licenses to ensure all work is done in house from start to finish.
Schedule an On-site Assessment in Sugar Land, TX Today
Adhering to our Sugar Land, TX regulations and using our years of experience we'll discuss the various placement options for your generator based upon your property and specific situation. We'll help you find out what you need and how much it will cost no strings attached. If you hire us, we will properly install your generator according to manufacturer specifications to ensure that the warranty will still be valid. If you're searching for the best generator system, you don't have to do it alone.
Contact Us Today in Sugar Land, TX
Our office is close by and we service the entire Sugar Land, TX area. Let OnGuard Generators ensure you are never in the dark by installing only the best electrical generator that will manage your resident's emergency power needs with a customizable system and low cost. More and more home and business owners are investing in generators to be always ready when the lights go out. We can provide you with a whole house generator quotation for free.
Not All Companies Offer Free Whole House Generator Quotations in Sugar Land, TX
You can call us anytime for assistance and expert advice with your new generator. OnGuard Generators will recommend the best generator model that suits your needs, give you a complete price quote, including the costs for materials and labor—no hidden fees! With us, you will be able to make an informed decision as to which power generator you would like installed in your home. We promise you a stress free service, but we will never leave you out of the process entirely.
Book an On-site Assessment in Sugar Land, TX Today
We have a never-ending commitment for top notch customer service. Our customer centered approach to both residential and commercial generator installation will leave you with a reliable electrical generator that can protect your business and home for many years to come. You decide whether you need standby generators that provide whole house power or essential circuit power only, which really depends on your needs and budget. If you want the security and peace of mind that comes with owning a reliable, high quality electrical generator, call OnGuard Generators.
Learn How to Save Money on Generator Installation in Sugar Land, TX
We sell and install electrical generators at OnGuard Generators. You won't have to worry about off brands and knock-offs that are not good quality. As the leading installer and distributor of electrical generators, we select only the best local generator installation experts that are suitable for the job. Contact us today so we can get started with your project.
Your Sugar Land, TX home and commercial generator source
Do you need emergency standby power throughout your home?
Or do you want a pre-wired system that gives you power for just the essential circuits until utility power is back online?
Our services:
We Can Help
Your safety is our #1 concern
We specialize in generator sales, installation and service of all generator brands including Generac, Kohler, Briggs & Stratton, Cummins Onan, Honeywell, General Electric, Guardian and Eaton.
You can count on us to help you select the right generator for your home and your particular needs
We are local and are ready to provide our full services throughout greater Houston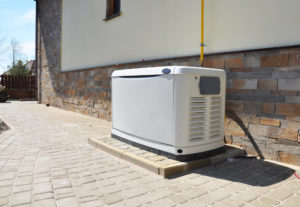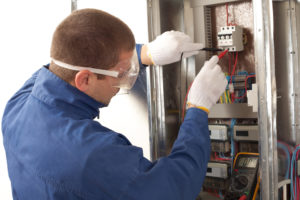 CONTACT US TODAY AT (832) 735-5152 TO GET A FREE ESTIMATE OR TO REQUEST SERVICE
OnGuard Generators
Sugar Land, TX 77479

77479, 77478, 77498, 77469, 77459, 77477, 77487, 77496
Are you looking for the best selection of whole house generators in the Sugar Land, TX area? Call us today at (832) 735-5152 for a complimentary quote and needs assessment. Get the best service from our attentive technicians and installers and learn how a generator can keep your home and your family safe and secure.