Generators in Tyler, TX
At OnGuard Generators, we know that a generators in Tyler, TX is becoming a necessity because of all the outages that are interrupting power in the area. The electric infrastructure in Texas is old and often malfunctions. Our healthcare, work, livelihood and economy are all dependent on a constant supply of electricity. Obvious causes of power outages include storms, damaged utility poles, human error, short circuits, brownouts, power surges and natural causes. At OnGuard Generators, we understand that generators are quickly becoming a necessity in the Tyler area.
Why Do You Need a Power Generator in Tyler, TX
Refrigerators and freezers are filled with spoiled food and medicine when electricity goes out. The effects of power outages can be very severe to our modern way of life. Protect your family with a reliable backup power in case the power goes down in the middle of winter. Safety in Businesses and homes is compromised when there is no power. Productivity levels dwindle when machinery and computers cease to function when there is no power.
Commercial and Residential Generators Are Our Specialty
OnGuard Generators has general contractor and electrical contractor licenses to ensure all work is done in house from start to finish. We install only the best, latest model of standby generators from the top U.S. manufacturers. Both residential and commercial generator installation requires skilled and experienced personnel during installation to ensure your electrical generator provides years of protection for your household and business. We install only the latest models of standby generators from the top U.S. manufacturers.
Schedule an On-site Assessment in Tyler, TX Today
We believe that a backup generator must not only be installed correctly; the technician must also have your safety in mind. If you're searching for the best generator system, you don't have to do it alone. Adhering to our Tyler, TX regulations and using our years of experience we'll discuss the various placement options for your generator based upon your property and specific situation. From our estimates to the completion of your project, we deliver results that meet and even exceed your expectations.
Contact us Today
Our generators are quiet, good looking units installed in your home and permanently connected to your power supply. More and more home and business owners are investing in generators to be always ready when the lights go out. We stand behind our work with 100% Satisfaction guarantee. Our offices are everywhere and we service the entire [city, state] area. If you're planning for the next power failure or have suffered from power outages in the past, we've got you covered.
Not all Companies are Willing to Give You a Free Quotation in Tyler, TX
You can call us anytime for assistance and expert advice with your new generator. Check out our customer reviews to see what others have to say about us. Unlike most of our competitors, we are willing to show up on site just to give you a free quotation for generator installation. Our customer service is of the highest quality. Feel free to check out our customer reviews to ascertain that we do deliver on quality.
Cost Effective Generator Installation in Tyler, TX
We look at your electrical panel and proposed generator location and make sure they are the most efficient solution for your needs. Our technicians are highly trained to install generators in Tyler, TX according to all local building codes. OnGuard Generators is responsible for passing all Tyler inspections.
Learn How to Save Money on Generator Installation
We sell and install electrical generators at OnGuard Generators. We only install high-quality and durable products from leading manufacturers of power generators countrywide. We pride ourselves on reasonable pricing, quality workmanship and excellent service. We promise unmatched turn-key solution from the moment you call us right through your installation and scheduled maintenance. Get in touch with us today so we can discuss your needs and get started with your project.
Your Tyler and Dallas area, TX home generator source
Do you need emergency standby power throughout your home?
Or do you want a pre-wired system that gives you power for just the essential circuits until utility power is back online?
Our services:
We Can Help
Your safety is our #1 concern
We specialize in generator sales, installation and service of all generator brands including Generac, Kohler, Briggs & Stratton, Cummins Onan, Honeywell, General Electric, Guardian and Eaton.
You can count on us to help you select the right generator for your home and your particular needs
We are local and are ready to provide our full services throughout Texas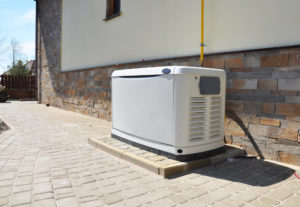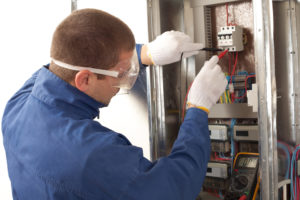 CONTACT US TODAY AT (844) 400-9518 TO GET A FREE ESTIMATE OR TO REQUEST SERVICE
OnGuard Generators
Tyler, TX 75701

75701, 75703, 75702, 75707, 75709, 75704, 75705, 75706, 75708, 75762, 75791, 75798, 75799, 75710, 75711, 75712, 75713
Are you looking for the best selection of whole house generators in the Tyler, TX area? Call us today at (844) 400-9518 for a complimentary quote and needs assessment. Get the best service from our attentive technicians and installers and learn how a generator can keep your home and your family safe and secure.