Generators in Virginia Beach, VA
Almost every household has to deal with power failures and power outages, thus the need for generators in Virginia Beach, VA. We will ensure that you are prepared for the worst, such as power outages that can be caused by bad weather and other reasons. Power outages can occur because of storms. Having a generator keeps things running and keeps you safe during time of emergencies. Obvious causes of power failure include short circuits, brownouts, natural causes and damaged utility poles.
Why You Should Seriously Consider a Power Generator in Virginia Beach, VA
The generators we install provide standby power and help avoid fluctuations that can cause damage to appliances. People who live in extremely hot or extremely cold areas need to keep the temperatures livable, so it can be dangerous for them during a power outage. The effects of power outages can be very severe to our modern way of life. Human civilization has only existed with the help of electricity.
Reliable Power Generators Backed With Warranty and Support
Both residential and commercial generator installation requires skilled and experienced personnel during installation to ensure your electrical generator provides years of protection for your household and business. Whether it's residential generators and commercial generators, OnGuard Generators has the knowledge and experience that will match your specific requirements. All our services come with warranty and competitive pricing. Our technicians are factory-trained and licensed by the State of VA to install home generators and commercial generators.
Affordable Generator Installation in Virginia Beach, VA
Adhering to our Virginia Beach, VA regulations and using our years of experience we'll discuss the various placement options for your generator based upon your property and specific situation. We'll handle everything from installation and delivery all the way to pulling permits that are required by the Virginia Beach, VA. We can help you decide which circuits you want to power up during an electrical outage during the assessment. We will come to your location and evaluate the size generator you need to deliver your power requirements during an outage.
Contact Us Today
Here at OnGuard Generators, we understand that your needs are unique, and that the power needs for each home vary. Contact us now for an absolutely free quotation be it an industrial generator or a house generator. OnGuard Generators is always innovating to meet customer needs. Let OnGuard Generators ensure you are never in the dark by installing only the best electrical generator that will manage your resident's emergency power needs with a customizable system and low cost. We have been around for many years so you can trust us to do the job right!
Not All Companies Offer Free Whole House Generator Quotations
Our accurate estimates will give you a peace of mind if you are on a tight budget and want no surprises later on. Our customer service is of the highest quality. Feel free to check out our customer reviews to ascertain that we do deliver on quality. When you call us, you will get expert advice and assistance with your new generator. We promise you a stress free service, but we will never leave you out of the process entirely.
Call us Now for an Accurate Estimate and On-site Visit
We have a never-ending commitment for top notch customer service. OnGuard Generators is responsible for passing all Virginia Beach inspections. The best way to get an accurate quotation is to have one of our technicians come to your site. Our customer centered approach to both residential and commercial generator installation will leave you with a reliable electrical generator that can protect your business and home for many years to come. OnGuard Generators is responsible for passing all Virginia Beach inspections.
Learn How to Save Money on Generator Installation in Virginia Beach, VA
With OnGuard Generators, you will never have to lose power in your home or business again because you will be switching power seamlessly whenever power fails. We only install the best products from the top manufacturers of power generators in the country. Always turn to OnGuard Generators for quality generator installation. You won't have to worry about off brands and knock-offs that are not good quality. If you are interested in learning more about the benefits of having a power generator and how we can help you, call us today to consult with one of our specialists and schedule an appointment to receive your free quotation.
Your Virginia Beach area, VA home generator source
Do you need emergency standby power throughout your home?
Or do you want a pre-wired system that gives you power for just the essential circuits until utility power is back online?
Our services:
We Can Help
Your safety is our #1 concern
We specialize in generator sales, installation and service of all generator brands including Generac, Kohler, Briggs & Stratton, Cummins Onan, Honeywell, General Electric, Guardian and Eaton.
You can count on us to help you select the right generator for your home and your particular needs
We are local and are ready to provide our full services throughout Virginia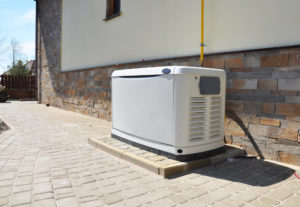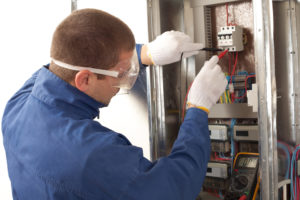 CONTACT US TODAY AT (844) 400-9518 TO GET A FREE ESTIMATE OR TO REQUEST SERVICE
OnGuard Generators
Virginia Beach, VA 23464

23464, 23462, 23454, 23452, 23456, 23455, 23451, 23453, 23457, 23460, 23459, 23461, 23463, 23465, 23479, 23450, 23458, 23466, 23467, 23471
Are you looking for the best selection of whole house generators in the Virginia Beach, VA area? Call us today at (844) 400-9518 for a complimentary quote and needs assessment. Get the best service from our attentive technicians and installers and learn how a generator can keep your home and your family safe and secure.