Whole House Generators for Kenosha, WI Homes
Have you noticed the number and severity of the storms in Kenosha is growing? It is no wonder that the power goes out every time there is an electrical storm. Ice storms also present a challenge to our electrical grid causing ice-laden tree limbs. The number of downed power lines each winter from fallen tree branches thick with ice grows each year. Lightning, ice, windstorms – they all add up to interruptions in electricity – not to mention gale force winds that come off the lake.
Our past customers say that getting a whole house generator for their home was one of the best decisions they ever made to improve the comfort and livability of their homes. Your home is your refuge from not only storms but also from the demands of life in general. Don't you want your home to function properly when you need it most?
When your neighbors are sitting in the dark waiting for their power to resume, you can be secure in your home with your lights on and all your major appliances running as they should. Backup generator owners never need to be concerned about basement flooding because their home's generator sends electricity to the sump pump without interruption for days or weeks. No battery backup system can say that. Your well pump will work ensuring you a reliable supply of water. Your heating and air conditioning will keep you comfortable no matter what time of year. Work from home? A storm can knock out your ability to use your computer and other productivity tools unless you have a private source of electricity.
A home standby generator will keep all the other systems in your home running smoothly. It is about the size of an air conditioning condenser and installed on the outside of your home. Fueled by either natural gas or propane (in situations where there is no gas utility line coming to the home), it runs indefinitely until the power comes back on keeping you safe and secure in your home.
Our company can install Generac Generators, Kohler Generators, GE Generators, Cummins Generators, Honeywell Generators and more usually within a day or two of getting city permit approval.
How long can your family last without electricity? If your answer is minutes instead of hours or days, a house generator is a solution to the question 'when will the power go out next'? It won't matter when the power goes out next if you've chosen to protect your family and your home with the security of a whole home generator.
Sales and Service of Standby Home Generators in Kenosha, WI
Do you need emergency standby power throughout your home?
Or do you want a pre-wired system that gives you power for just the essential circuits until utility power is back online?
Our services:
We Can Help
Your safety is our #1 concern
We specialize in generator sales, installation and service of all generator brands including Generac, Kohler, Briggs & Stratton, Cummins Onan, Honeywell, General Electric, Guardian and Eaton.
You can count on us to help you select the right generator for your home and your particular needs
We are local and are ready to provide our full services throughout Southeastern Wisconsin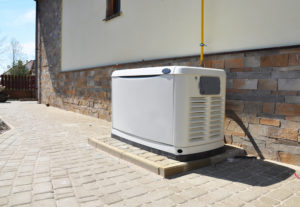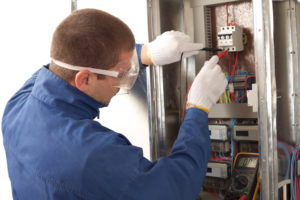 CONTACT US TODAY AT (844) 400-9518 TO GET A FREE ESTIMATE OR TO REQUEST SERVICE
OnGuard Generators
Serving Kenosha, WI
Choosing the right home backup generator is just a phone call away. OnGuard Generators can provide you with a complimentary in-home generator assessment and quotation so your family will never have to wait in the dark again.
We also service and provide regularly scheduled maintenance for all major brands of home standby generators including Generac, Kohler, Cummins, GE, Briggs & Stratton and more. Give us a call at 414-269-4790 for fast, friendly and expert service.