The Evanston Area Standby Generator Solution – Call Penco Electric Today!
Among the many things you may notice as you drive around Evanston is the number of power lines that criss-cross the landscape. Power poles and wires are things that you don't necessarily find in new communities where the utilities are all underground. But Evanston is a city with an old history, and when the electrical power came, it arrived above ground. And, it is still there today.
What you may not realize is that Evanston's power grid is antiquated and aging fast. All it takes is an accident that damages a major line, or a severe lightning storm that knocks out power for days, and your home becomes less safe, less secure and a cause of further stress. When you lose electricity your basement floods, your food spoils, there is no heat or air conditioning, no lights to read by, no computers or television for entertainment and research. This same situation repeats itself all across the north shore from Evanston to Zion. The grid interlinks throughout our area and when one area goes, more can follow.
The solution to this impending dilemma is to get a home backup generator. These whole house generator units are compact (about the size of your air conditioning condenser) and can provide enough power to keep your household running for days, weeks or months. In our area, generators typically use natural gas as a source of fuel which is unlimited and delivered via underground pipes. Your generator will stay running, and your home will efficiently run as if there were no electrical power outage at all.
At OnGuard Generators, it is our job to make sure that your family can function safely at home, and we can recommend the right generator for your home and family size. Your appliances will operate, your lights will stay on, your security system will function, your sump pump will keep your basement from flooding, and your HVAC system will keep you comfortable no matter how long the power is out. We service and sell all name brand whole house generators including Generac, GE, Kohler, Briggs & Stratton, Cummins Onan, Honeywell, and others. Our expert technicians will install a generator at your home usually in less than two days after permit approval. Most of the installation takes place outside your home and near your electrical panel, so there is as little disruption to your home routine as possible.
Call today for a complimentary in-home assessment, recommendation, and quotation for an appropriately-sized home generator. The next time the power goes out, it will be your home that is the brightest and safest in the neighborhood, and your family's routine will remain uninterrupted and secure.
Your Source for Home Generators in Evanston and throughout the North Shore
Do you need emergency standby power throughout your home?
Or do you want a pre-wired system that gives you power for just the essential circuits until utility power is back online?
Our services:
We Can Help
Your safety is our #1 concern
We specialize in generator sales, installation and service of all generator brands including Generac, Kohler, Briggs & Stratton, Cummins Onan, Honeywell, General Electric, Guardian and Eaton.
You can count on us to help you select the right generator for your home and your particular needs
We are local and are ready to provide our full services throughout Chicagoland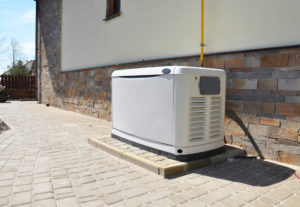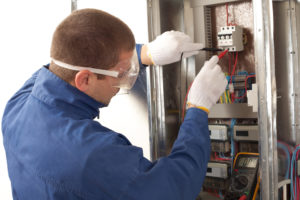 CONTACT US TODAY AT (847) 423-6662 FOR INSTALLATION, SERVICE OR MAINTENANCE

OnGuard Generators
2550 Crawford Ave, Ste 16
Evanston, IL 60201
60202, 60203, 60204, 60205
No matter where you are located on the North Shore or in the northern suburbs of Chicago, OnGuard Generators stands ready to help you select the right whole house generator for your home and your family's needs. We have a team of expert installers who will take the utmost care to provide you with courteous service. We can also assist you with regular generator maintenance as well as servicing most all makes and models of home standby generators. We have multiple locations around Chicago so we are never very far away. Call (847) 423-6662 today.