Generators in Orlando, FL
Almost every household has to deal with power failures and power outages, thus the need for generators in Orlando, FL. Obvious causes of power failure include short circuits, brownouts, natural causes and damaged utility poles. Our healthcare, work, livelihood and economy are all dependent on a constant supply of electricity. There are several reasons you could be out of power, aside from bad weather. We believe that choosing the right people to install your generator is one of the most important steps in your generator investment.
Fuel Efficient Power Generators in Orlando, FL
Protect your family with a reliable backup power in case the power goes down during terrible weather. There are so many things that rely on electricity, from appliances to mobile devices. Televisions don't work without power. Neither do computers or security systems.
Reliable Power Generators Backed With Warranty and Support
Orlando, FL requires an electric permit, structural permit and gas permit. We install only the latest model standby generators from the top U.S. manufacturers. Our technicians are factory-trained and licensed by the State of Florida to install home generators and commercial generators. We install only the latest models of standby generators from the top U.S. manufacturers.
Schedule an On-site Assessment in Orlando, FL Today
We take you a step at a time through the entire generator selection process. We take put extra time and effort to ensure that we provide a house generator or industrial generator that is efficient and safe. We visit your home, evaluate your needs and provide you with the total cost up front, in writing, with no hidden fees. If you hire us, we will properly install your generator according to manufacturer specifications to ensure that the warranty will still be valid.
Contact Us Today in Orlando, FL
Here at OnGuard Generators , our ultimate goal is to provide top comfort for you and your family. Our generators are quiet, good looking units installed in your home and permanently connected to your power supply. Our offices are all over and we service the entire Orlando, FL area. Afraid there might be power failure in your area? Worry not for we've got you covered.
Not All Companies Offer Free Whole House Generator Quotations in Orlando, FL
Check out our customer reviews to see what others have to say about us. Call our friendly customer care representatives to get expert advice and assistance with your new generator should any issues arise. An accurate estimate gives you peace of mind that you will know what a new generator will cost with no surprises later on. We take pride in the quality of our technicians and their friendly, helpful attitude towards giving you the best service at a fair price. We promise you a stress free service, but we will never leave you out of the process entirely.
Call us Now for an Accurate Estimate and On-site Visit
Call us and get your free complimentary quotation or inquire more about our services and products. The lowest price in the industry will not guarantee that it is the best; remember that a generator is a significant investment so your choice of company is crucial to the success of the entire process. If you want the security and peace of mind that comes with owning a reliable, high quality electrical generator, call OnGuard Generators. We look at your electrical panel and proposed generator location and make sure they are the most efficient solution for your needs.
Learn How to Save Money on Generator Installation in Orlando, FL
As the leading installer and distributor of electrical generators, we select only the best local generator installation experts that are suitable for the job. We only install the best products from the top manufacturers of power generators in the country. You won't have to worry about off brands and knock-offs that are not good quality. We sell and install electrical generators at OnGuard Generators. Contact us today so we can get started with your project.
Your Orlando and central Florida home generator source
Do you need emergency standby power throughout your home?
Or do you want a pre-wired system that gives you power for just the essential circuits until utility power is back online?
Our services:
We Can Help
Your safety is our #1 concern
We specialize in generator sales, installation and service of all generator brands including Generac, Kohler, Briggs & Stratton, Cummins Onan, Honeywell, General Electric, Guardian and Eaton.
You can count on us to help you select the right generator for your home and your particular needs
We are local and are ready to provide our full services throughout central Florida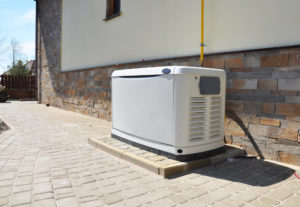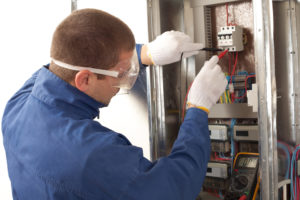 CONTACT US TODAY AT (407) 986-1981 TO GET A FREE ESTIMATE OR TO REQUEST SERVICE
OnGuard Generators
139 Drennen Road
Orlando , FL 32806

32811, 32822, 32835, 32808, 32803, 32812, 32805, 32804, 32807, 32801, 32806, 32839, 32829, 32814, 32827, 32819, 32832, 32824, 32810, 32789, 32809, 32817, 32818, 32820, 32821, 32825, 32826, 32828, 32831, 32833, 32834, 32836, 32837, 32816, 32885, 32886, 32887, 32890, 32891, 32893, 32896, 32897, 32898, 32899, 32802, 32815, 32830, 32853, 32854, 32855, 32856, 32857, 32858, 32859, 32860, 32861, 32862, 32867, 32868, 32869, 32872, 32877, 32878
Are you looking for the best selection of whole house generators in the Orlando, FL area? Call us today at (407) 986-1981 for a complimentary quote and needs assessment. Get the best service from our attentive technicians and installers and learn how a generator can keep your home and your family safe and secure.