Looking for Generac, Kohler, Briggs & Stratton Generator Sales, Installation and Service in the Joliet metro area? Call Penco Electric Today!
If you are growing weary of the frequent power outages experienced by Will County residents, you are not alone. Home generator ownership is increasing across Illinois due to an unreliable electrical grid. With all the storms we have and the growing severity of those storms, it is no surprise that people are protecting their lifestyles and property with the security and peace of mind that a backup generator offers.
How long can your family last without power? We don't often think about how much we rely on electricity every minute of every day from opening the garage door to keeping foodstuffs fresh and cold to maintaining a comfortable temperature indoors. Well pumps require electricity, so do security systems, lights, desktop computers and televisions and dozens of other appliances we all use each day.
The country's electrical grid is overtaxed and aging. It is no surprise that the number of power outages has grown five-fold over the past decade in the U.S. More storms and a weaker utility system have resulted in more and more homeowners experiencing the inconvenience and danger of being without power for hours and days at a time. A whole house generator provides power to your home when all else fails and when everyone else on your street is lighting candles and searching for flashlights.
If you are searching for a home standby generator in the Joliet area, please give us a call for a complimentary needs assessment and recommendation as to the size and model generator that will power up your home when the electricity goes out. We will be glad to explain how a generator works, how we install it to ensure the safety of your family members and your home, and how to keep your generator running smoothly, so it is always ready when the need arises.
Having an automatic generator that powers up whether you are at home or work or on vacation is an excellent way to protect your family and property from the inconvenience and damage caused by the next storm that comes our way. A permanent natural gas generator has a virtually unlimited supply of fuel and will keep operating until the utility power comes back on no matter how long it takes.
Your Chicago and Joliet Area Standby Generator Source
Do you need emergency standby power throughout your home?
Or do you want a pre-wired system that gives you power for just the essential circuits until utility power is back online?
Our services:
We Can Help
Your safety is our #1 concern
We specialize in generator sales, installation and service of all generator brands including Generac, Kohler, Briggs & Stratton, Cummins Onan, Honeywell, General Electric, Guardian and Eaton.
You can count on us to help you select the right generator for your home and your particular needs
We are local and are ready to provide our full services throughout Chicagoland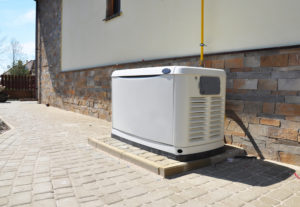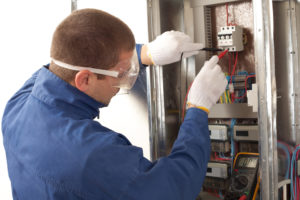 CONTACT US TODAY AT (847) 423-6662 TO GET A FREE ESTIMATE OR TO REQUEST SERVICE

OnGuard Generators
407 W Jefferson St
Joliet, IL
60431, 60432, 60433, 60434
Will County residents that are concerned about the frequent power outages in the region need only call OnGuard Generators for a quick response to their questions about generator installation, service or maintenance. We service all major brands of home standby generators. Call us today at (847) 423-6662 for a complimentary on-site visit to discuss the size and model whole house generator that will keep your home safe and comfortable during the next power outage.