If your backup generator is newer and your unit has been maintained properly, you should not expect to have many repairs. Generators are solid, well-built machines and carry valuable manufacturer warranties. These warranties only require scheduled maintenance to keep them in force.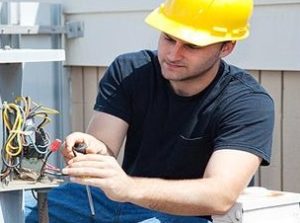 A typical generator repair not covered under warranty can run from $100 to more than $500 depending on the problem or the area of the country you are in. If the issue is caused by your home's electrical panel, then you can expect to pay towards the higher end of the scale. Sometimes problems occur with the fuel supply and not with your generator at all. In that case, you will probably need to call your natural gas utility or propane supply to check on the disruption of fuel supply.
Minor malfunctions can occur from oil leakages, blocked filters and a host of other issues that you might also associate with a high performance motors such as over crank; frequency, voltage and speed issues; sensor malfunctions; loss of ATS; battery problems or low oil.
Loose wires happen, connections disconnect. Typically, these are discovered when your standby generator goes through its once-a-week self-test. If you keep your generator on a regular maintenance schedule as well as central-station monitoring, most issues that could possibly come up will be addressed and fixed before they cause an interruption in power.
Importantly, you should consider establishing a generator service relationship with a company that provides 24/7 emergency generator services. You purchased a generator for its ability to provide power when the electricity goes out. Although it doesn't happen that frequently, you don't want to be left in the dark in the middle of the night in the middle of a storm without someone to call who knows you, your generator and is vested in your satisfaction.
We are a full service company. Click to find out about our other services: